Homeownership
Feb. 22, 2019
With Habitat's help, Terri-Lynn is raising her daughter in a safe, healthy home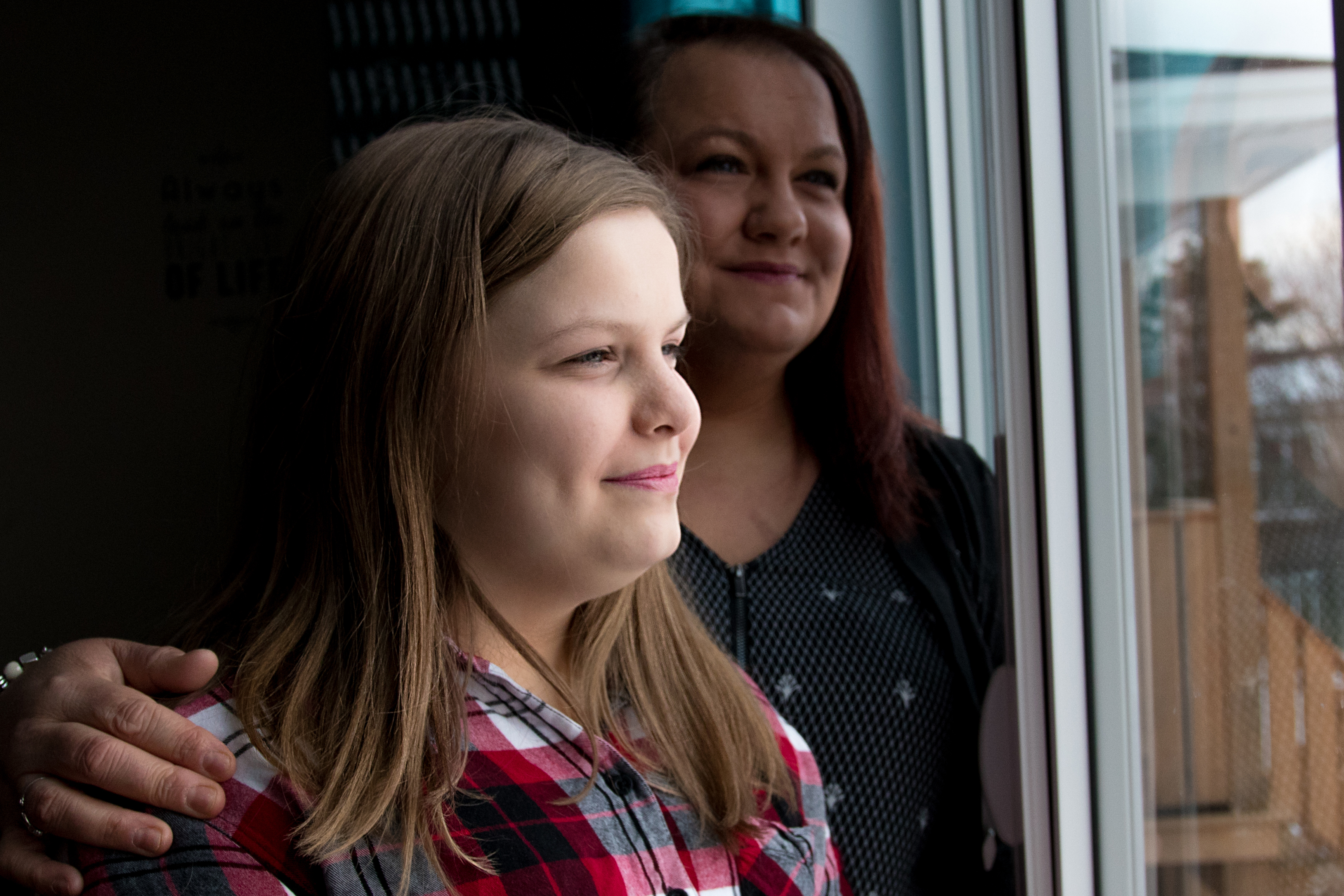 "The application to partner with Habitat was on my table for two years," says Habitat homeowner Terri-Lynn. It sat there while the single mother continued to work as much as she could while running her daughter, Grace, to-and-from the hospital nearly each week.
Grace was diagnosed with a bone-marrow disorder when she was just six-months-old. Her very rare condition is known as Diamond Blackfan Anemia, which means her bone marrow doesn't produce any red blood cells. Grace received her first blood transfusion when she was just three weeks old – and she's received countless since. Terri-Lynn says her now 14-year-old daughter requires blood transfusions every 21 days to survive.
"Every third Thursday she goes in for bloodwork, and every third Friday she goes in to get the transfusion. And then there's all of the appointments in between – we've been back and forth to the hospital all her life," says Terri-Lynn. Grace is also hooked up to a med-pump for 13 hours every night, and will be for the rest of her life, to help her body release the excess iron that accumulates due to the transfusions. It's a lot for them to manage on their own, but they don't have anyone else to rely on. Terri-Lynn has been Grace's sole caretaker since she was just 15 months old, when Grace's father unexpectedly died of a heart attack.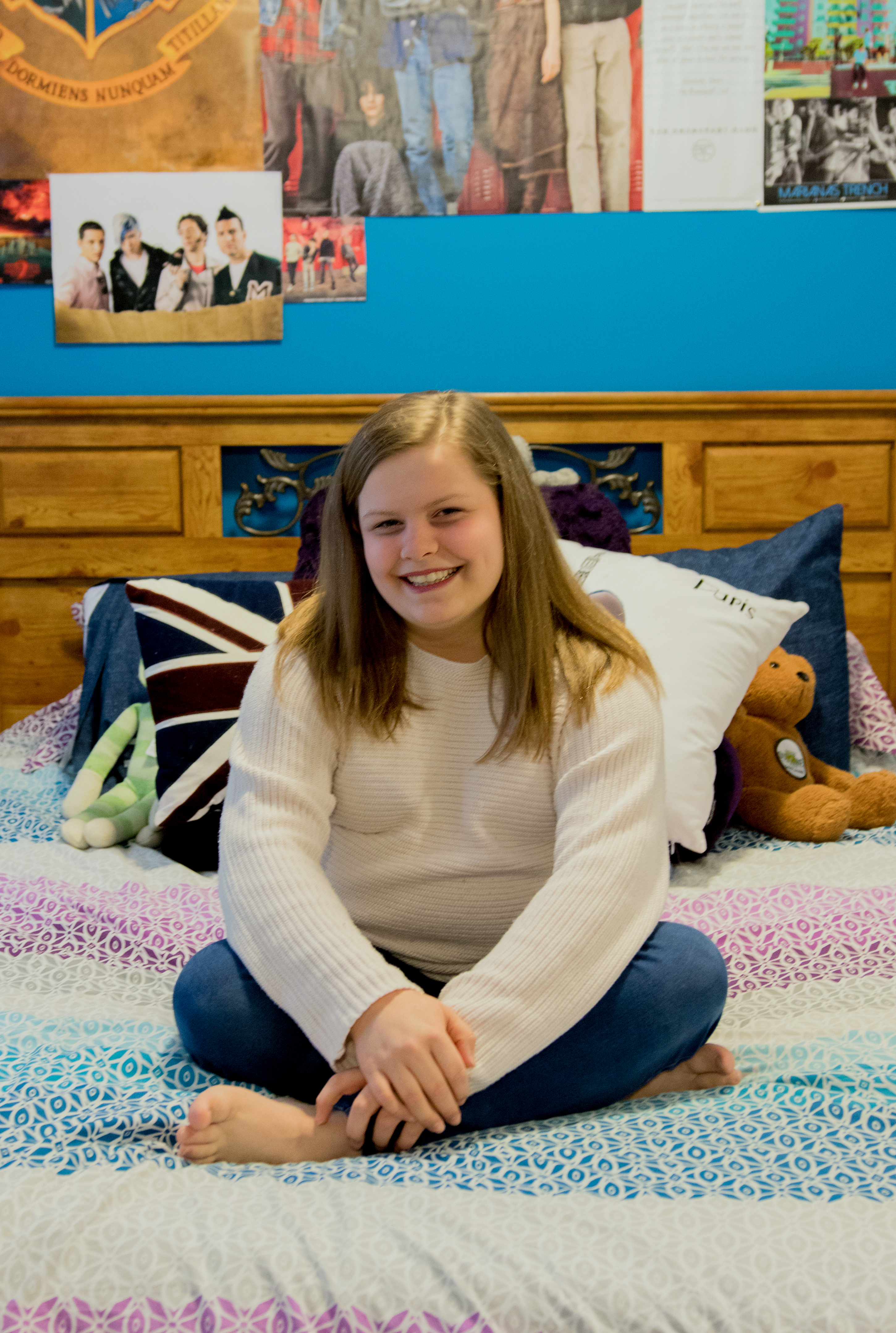 With a modest single income and a daughter with a chronic health condition, Terri-Lynn struggled to get by. She felt lucky to find a home she could afford to rent on her own, but it wasn't an ideal place to raise a young child, especially one with a chronic health condition.
"I never ever felt like I wanted to raise Grace in a place like that," she says, describing the mold growing on the walls inside of their home and the drug-use that took place outside. She always dreamed of giving her daughter something more – a safe, decent home that would not just allow them to get by, but to thrive and build better lives for themselves.
When Terri-Lynn ran into a friend who had recently been accepted to partner with Habitat, she reconsidered the homeowner application she had printed out so long before. When she sat down with it a few weeks later, she says she "poured her heart out" – about the countless hours she'd spent driving her daughter to and from the hospital; about the mold growing inside their home; about the smell of their neighbours' marijuana seeping through their vents; about the kids using hard drugs in the park nearby; about the beer bottles smashed below the swing set where her daughter played; and about her struggle to find a safe, healthy place for them to live. When she folded up her letter, she tucked a small picture Grace drew of a single house and swingset inside, and sent off her application.
After more than a year and a few follow-up phone calls, Terri-Lynn went through a very thorough interview with Habitat Newfoundland and Labrador's family services department to determine if she was ready for the responsibility of becoming a homeowner and able to make the mortgage payments. Then she received a life-changing phone call – Habitat Newfoundland and Labrador was on the other line, and she was told she'd been accepted to become a Habitat homeowner.
"I was so overwhelmed," Terri-Lynn says. "I was scared, I was excited – all kinds of thoughts were going through my head." She accepted the offer, agreeing to pay a no-down payment, interest-free mortgage geared to her income and contribute hundreds of volunteer hours, which would be spent helping build her home or volunteering at a Habitat ReStore. When the build began just a month later, she says she was even more overwhelmed by emotion.
"It was beyond anything I had ever imagined, to see so many people come together to help build a home for you and your daughter… I still cry talking about it today," she says, adding that it felt like home the moment they walked through the door.
"You know that feeling you get when you walk into a place and you know it's yours?"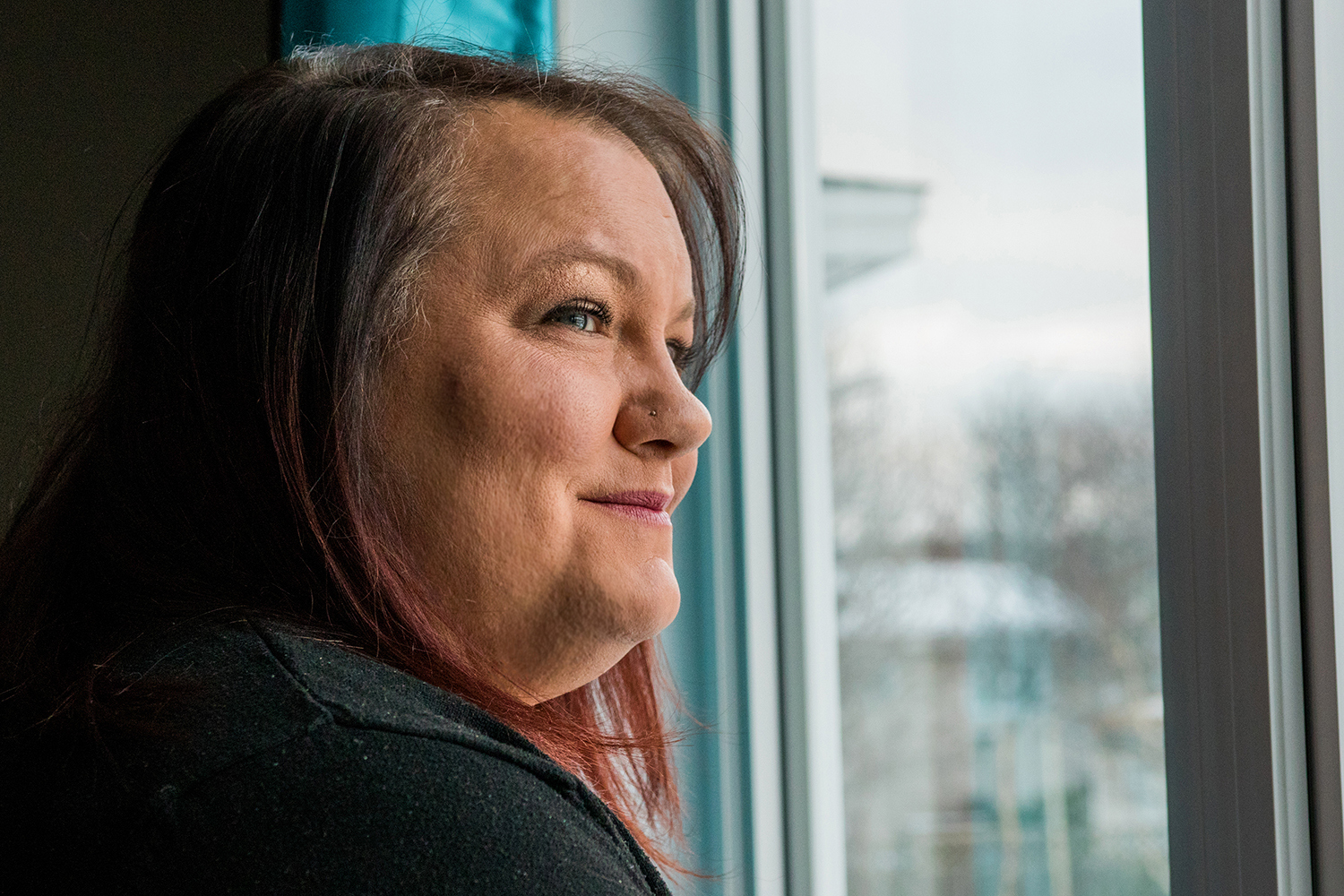 Since that memorable day three years ago, she says that her home has provided her with a greater sense of purpose, knowing her money is going toward a place of her own. It's also provided both her and her daughter Grace with some much-needed stability. There will always be a certain amount of uncertainty in their lives – and Grace will always require regular blood transfusions and a med pump to survive – but because they have a safe, healthy house to come home to, Terri-Lynn says her daughter leads a pretty "normal" life.
As a working single mother, Terri-Lynn finds it reassuring to know that she can afford her payments and every month she is building some equity. Because the payments are set according to her income, in the summer months when her hours are reduced and she's bringing home less money, her payments are adjusted. Habitat has also helped in unexpected circumstances, like when she was recently forced to take an unpaid leave from work to undergo surgery.
"When you're involved with an organization like Habitat, everyone's so understanding of what life can throw at you," Terri-Lynn says. "I don't know what our future holds, but I have peace-of-mind knowing I have a healthy home and Habitat's support."