Our national board of directors
Our national board of directors is comprised of 15 volunteers who are committed to our mission and believe that everyone deserves a decent home. The national board is responsible for overseeing governance and policy issues related to our work.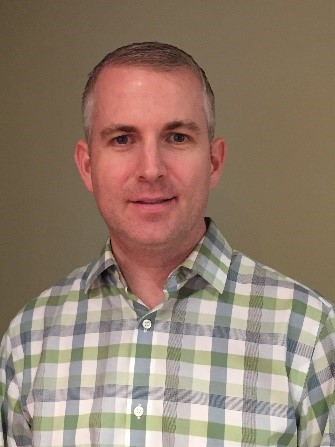 David Sauve - Chair
David Sauve was elected to Habitat for Humanity Canada's National Board of Directors in May 2016. He previously volunteered as a board member with Habitat for Humanity York Region from 2009 to 2014, serving as the chair from 2013-14. After Habitat York Region merged with the Habitat for Humanity Brampton-Caledon and Habitat for Humanity Toronto in 2014, David acted as the inaugural chair for Habitat for Humanity Greater Toronto Area (GTA) from 2014 to 2016 and remained on the GTA board until June 2020. He was Chair of the GTA's Build Finance Committee and a member its Land & Build Committee. On the national board, David was Chair of the Human Resources Committee from 2017-20 and is a past member of the Finance Committee.
In addition to his volunteer work at Habitat, David is a Vice President at Stantec Consulting, an international multi-disciplinary architecture/engineering design and project management firm. He is responsible for leading the firm's operations in the GTA and Ottawa, consisting of about 850 people.
David holds a Bachelor of Science in Civil Engineering (Queen's University), Master's in Urban and Regional Planning (Queen's University), and MBA (real property development specialization) (Schulich School of Business). In 2014, he completed the Not for Profit Governance Essentials program offered by the Rotman School of Business.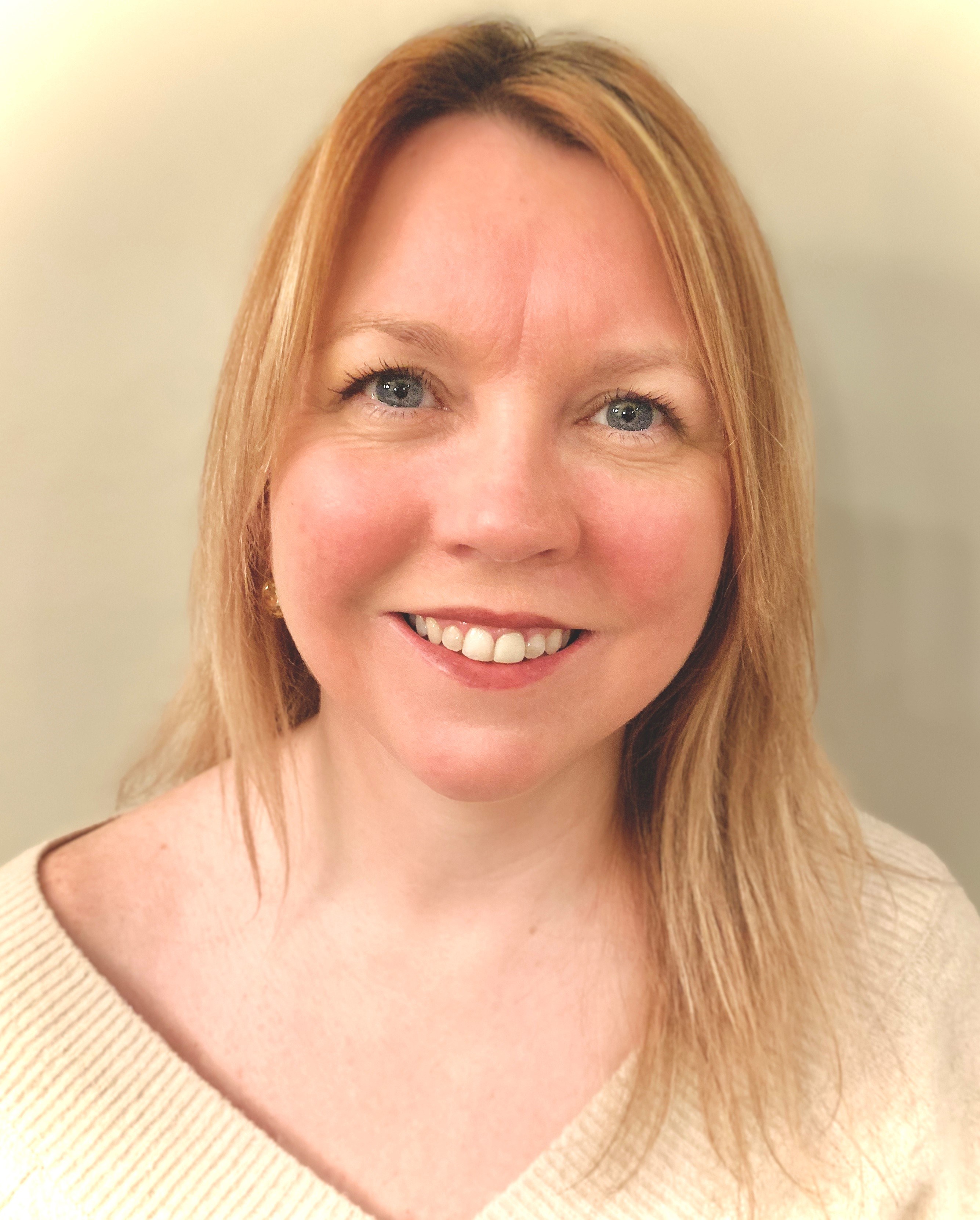 Raelene Lee - Vice Chair
Raelene served on the board of directors of Habitat for Humanity Newfoundland and Labrador from 2007 to 2015 including a term as Chair of the board. She has been a member of the Habitat for Humanity Canada board since 2016 and served on the human resources, governance and nominating committees.
Raelene maintained a private law practice for almost 12 years before joining the local health authority as in-house counsel and currently holds the position of lLegal Counsel of Medical Services. She has practiced in the areas of real estate, corporate commercial, privacy, human rights, administrative as well as labour and employment law. She has provided training in board governance and agency law and is a sessional instructor at Memorial University teaching labour law, labour relations and business law.
Raelene holds a Bachelor of Commerce (Co-op) from Memorial University of Newfoundland and a law degree from the University of Ottawa.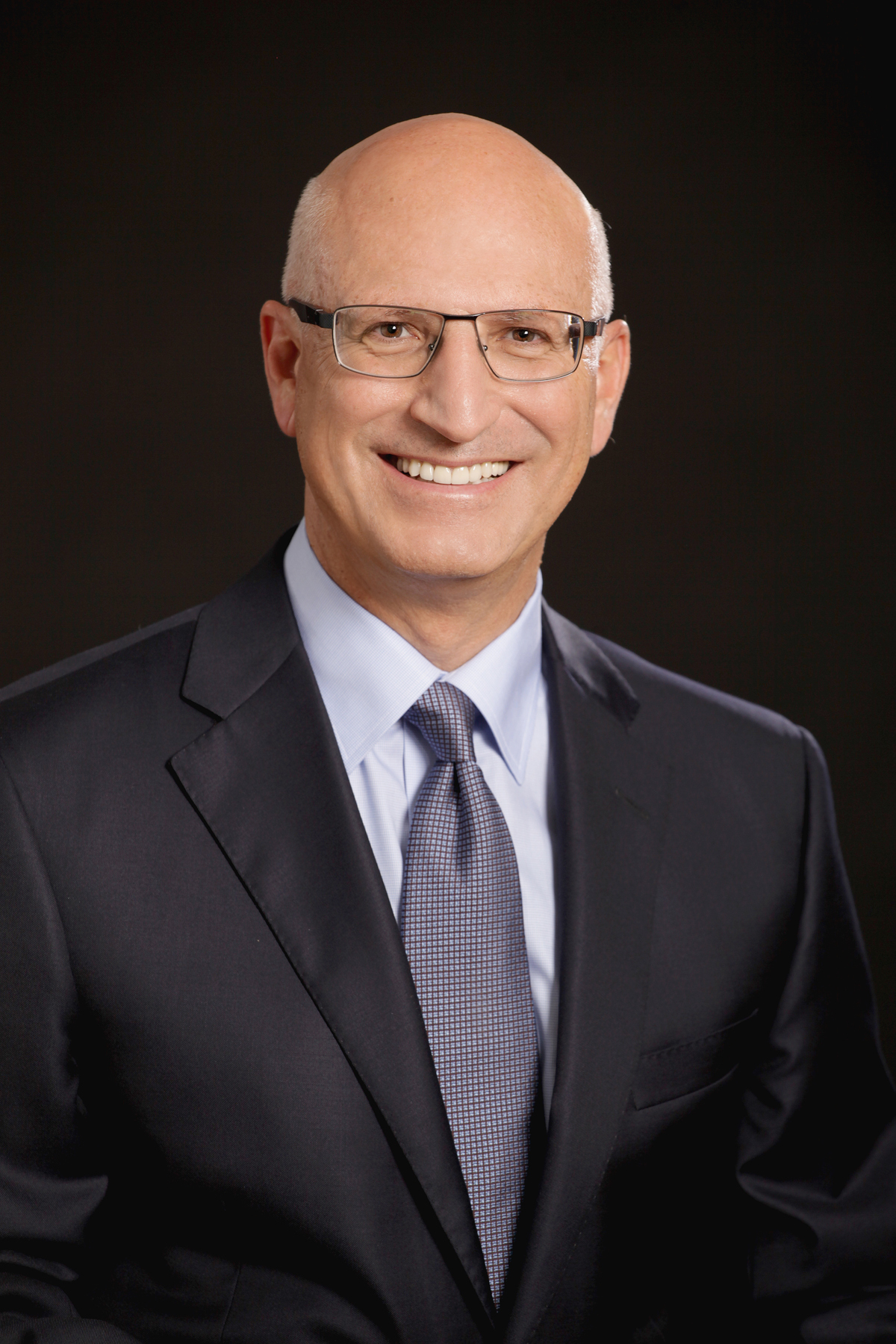 Riccardo Trecroce - Secretary
Riccardo Trecroce has 39 years' experience as a corporate lawyer in private practice and as an in-house lawyer.
Riccardo started his career in Edmonton, Alberta with the Parlee McLaws law firm. In 1985, he moved to Toronto and joined Fraser Milner Casgrain (now Dentons Canada) where he practiced for 15 years.
In 2000, Riccardo joined Patheon Inc. (now part of the Thermo Fisher Scientific Group), as general counsel and corporate secretary. In 2006, Riccardo was appointed Patheon's CEO while the company went through a reorganization and refinancing after several years of rapid expansion in the USA and Europe.
In 2008, he joined Magna International Inc. as General Counsel, Americas & Asia and was appointed Magna's Chief Legal Officer in 2018.
In addition to his initial term on the Habitat Canada board, Riccardo served for six years each on the board of directors of Invest in Kids Foundation and CM Hincks Treatment Centre. Both organizations were focused on different aspects of promoting mental health and wellbeing in children.
Riccardo has a B.A. (International Relations) from Concordia University and B.C.L. and LL.B. degrees from McGill University and holds the ICD.D. designation from the Institute of Corporate Directors (Toronto, Ontario).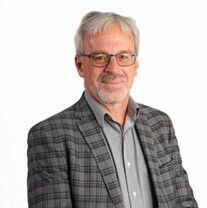 David Hooper - Treasurer
David is a professionally accredited Management Account (CPA, CMA) as well as a professionally accredited Risk Manager (CRM). He has over 30 years of experience in Controller and CFO roles in major, privately owned corporations.
Currently, David is completing his two-year term as board Chair of Habitat for Humanity Manitoba. He has been involved with Habitat Manitoba for eight years in a variety of roles. Initially he was a member of the Finance committee and the Risk Assessment committee, and then moved on to chair those two committees. He stepped down from those committees to take on the role of Vice Chair for two years and then served as board Chair for two years. During his term as board chair, Habitat Manitoba was very active building homes, including the very successful Jimmy and Rosalynn Carter Work Project in 2017. During David's tenure on the Habitat Manitoba board, he helped create and implement new mortgage and debt financing policies that will provide greater opportunities to serve more families in the future. Also, he is a member of the Habitat Canada Assessment and Risk Committee.
In addition to his involvement with Habitat, David is active in the community, as race director of the Great Grain Relay in support of KidSport Manitoba, and as a trustee for his local church.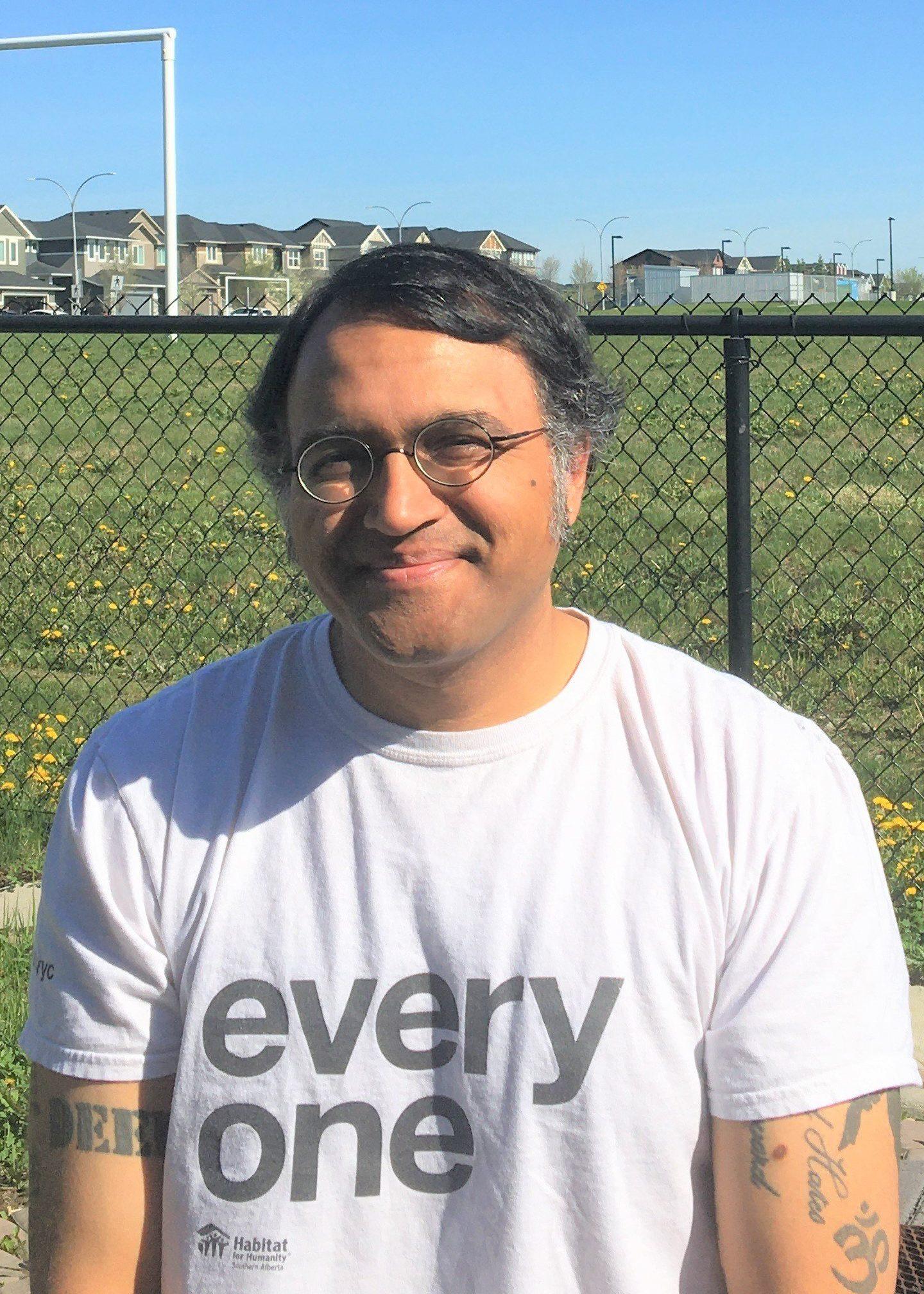 Anubhav Chaitanya
Anubhav (Anu) started volunteering with Habitat for Humanity Southern Alberta in July 2012 as pro bono counsel. In October of that year, he joined the board of Habitat Southern Alberta, and during his tenure he has served as Vice Chair, Chair, and currently serves as past Chair. Anu has a passion for Habitat and for all matters related to board governance. From 2012 to 2015, he served as a volunteer instructor with the Alberta Government's Board Development Program, and in that role he conducted workshops to educate not-for-profit organizations on the fundamentals of board governance. In 2018, Anu graduated from the Directors Education Program offered by the Institute of Corporate Directors and the Rotman School of Management (University of Toronto) and has achieved an ICD.D designation. Beyond Habitat, Anu has experience serving on other boards as well, most notably the board of Travel Alberta (a Crown Corporation).
Professionally, Anu is a lawyer practising in Calgary, Alberta. Anu is currently Director of Legal Affairs (Western Canada) with First Capital Real Estate Investment Trust, which is focused 'on building sustainable, transit-oriented, mixed-use, super urban neighbourhoods here in Canada. He is a graduate of the University of Alberta from the Faculties of Law (LLB) and Business (MBA).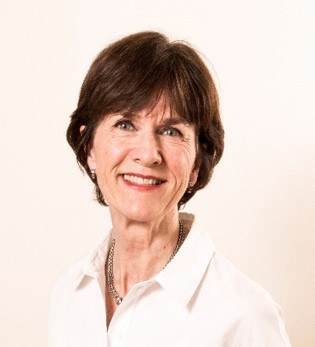 Kathleen Flynn
Kathleen has over 30 years' experience in legal and governance roles, having served as in-house corporate counsel in the Canadian retail industry and, prior to that, in private legal practice. For nearly 20 years Kathleen provided legal, regulatory and corporate governance support to Indigo Books & Music, its board of directors and its charitable foundation. Prior to her recent retirement, Kathleen held the role of Executive Vice President Real Estate, General Counsel and Corporate Secretary of Indigo, supporting company-wide initiatives and leading the legal and real estate teams during times of industry transformation.
Kathleen has served on the boards of two not-for-profit organizations in her community and on the board of the Indigo Love of Reading Foundation supporting literacy initiatives within under-resourced elementary schools across Canada. Kathleen continues to be involved in student and early career mentorship and is passionate about helping those with fewer advantages build the capacity to reach their potential.
Kathleen holds a Bachelor of Laws degree from Queen's University and a Master of Laws from Osgoode Hall, York University. She has held part-time teaching positions at both the University of Toronto School of Management and Seneca College School of Legal and Public Administration.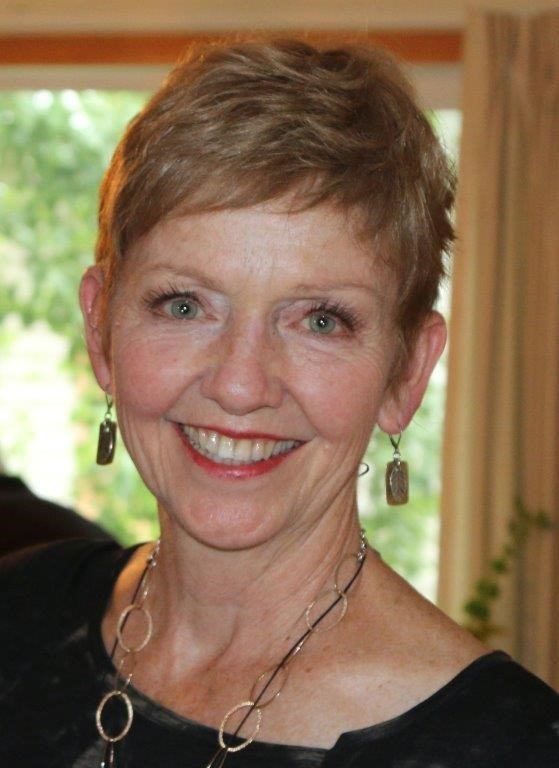 Susan Green
Susan joined Habitat for Humanity Edmonton as its first co-chair of Women Build in 2005 and served on their board from 2006 to 2013. She is currently serving on three other board of directors and was previously a Chair/Director of the Alberta Gaming and Liquor Commission.
She has almost 30 years of executive leadership experience in roles at the University of Alberta, the Alberta Cancer Board, the Alberta Cancer Foundation, and the Government of Alberta. In addition, she has committed her time to social activism and humanitarian works, including serving in executive roles on organizations such as Crossroads International and the Rotary Club of Edmonton.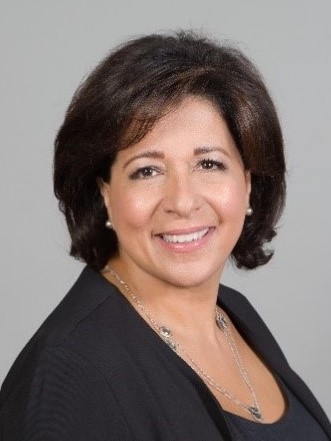 Rubina Havlin
Rubina has over 25 years in financial services leading multi-billion dollar portfolios and repositioning businesses onto sustainable growth trajectories at premier global financial institutions. Rubina started her career in Montreal at the National Bank of Canada. In 2007 she moved to Toronto to lead the Canadian Payments Business for Scotiabank. In 2012 Rubina was appointed as the CEO, Bank of America, Canada Bank where she led the divestiture of their assets and winding up of Canadian Bank operations. Currently, Rubina is the interim CEO of PACE Savings & Credit Union.
Rubina has served on nine boards in public, private and not-for-profit environments. For the last three years she has been a board member for Up with Women, a charity focused on helping recently homeless and at-risk women to build sustainable and prosperous careers.
Rubina has a Bachelor of Commerce from Concordia University and holds the ICD.D. designation from the Institute of Corporate Directors (Toronto, Ontario).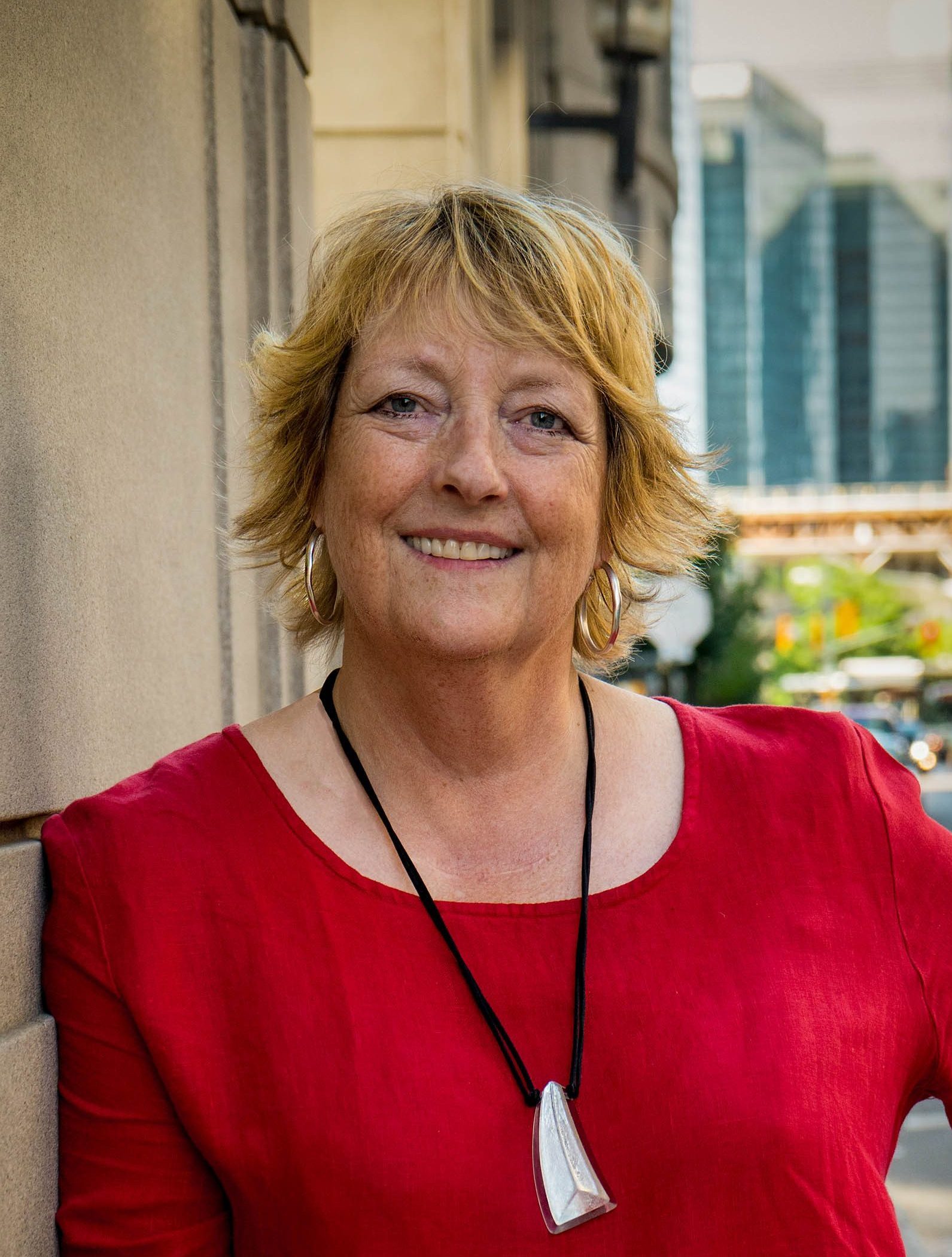 Jacqueline Kost
Jacqueline has been involved with buildings since an early age when her father, a residential real estate broker, would take her on home visits with clients. He always said it helped "close" deals but she believes real estate is in her blood because of this!
Jacqueline has participated in all facets of commercial real estate, including over 10 years at the international level. From shopping center manager, commercial developer at Mont Tremblant or real estate director for Air Canada, her experience has been varied and brought her to work with people across Canada and elsewhere.
Her current project is the creation of a province-wide, non-profit organisation, whose objective is to marry the Quebec retail industry's issues with innovative business solutions (cqic.ca).
Jacqueline has held several board and committee positions in professional and work-related organisations.
Jacqueline has been involved with Habitat for Humanity Quebec as a board member since May 2015 and has been Vice President over the last two years. Habitat's mission and vision combine her love for buildings and real estate with the ability to meet the needs of the families it serves.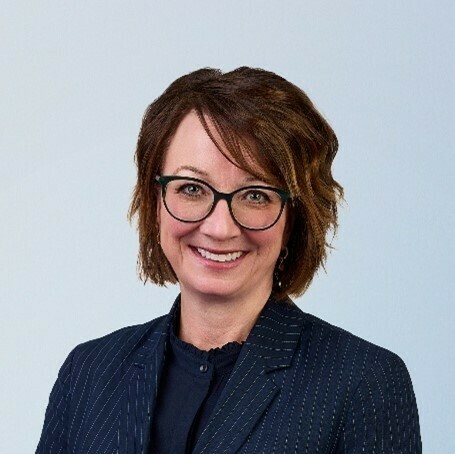 Corinna Mitchell-Beaudin
In her role as executive vice-president and chief risk officer at Farm Credit Canada (FCC), Corinna leads a diverse team accountable for overseeing the management of all risks. She brings a strong focus on developing risk management practices that align with FCC's strategy, risk appetite, business objectives and customer experience priorities.
Corinna came to FCC as part of the treasury team in 2001. She has served in several senior roles, including vice-president and treasurer, vice-president of portfolio management, vice-president of prairie operations and vice-president of credit risk management.
Corinna holds a Bachelor of Administration degree from the University of Regina. She is a chartered professional accountant, chartered accountant and a CFA Charterholder. In 2013, Corinna was recognized by Saskatchewan Business Magazine as a 'Woman of Influence'.
Corinna is passionate about youth development and donates her time to students as a mentor with the Hill Levene Mentor Program at the University of Regina and the Womentorship Program at the University of Saskatchewan.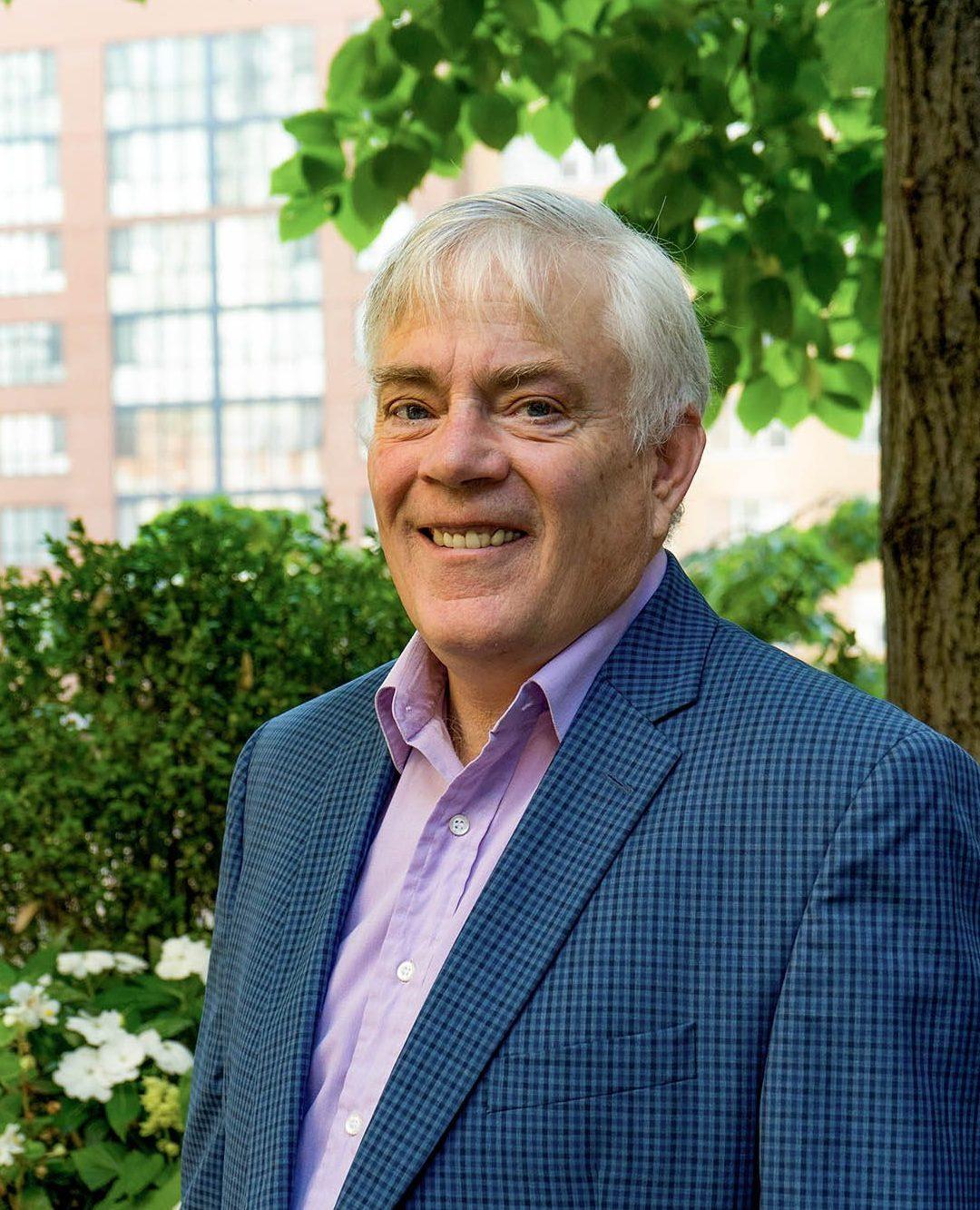 John Newman
John has been volunteering at Habitat for Humanity Vancouver Island North since 2010, joined the Habitat Vancouver Island board in 2014 and is currently the Chair. This local Habitat has been executing the strategic plan and are in the process of building 21 homes on two properties in Campbell River and Courtenay. He joined the national board in 2016 and serves on the Governance Committee and the Strategic Collaboration Committee.
John has a BSc. in Chemical Engineering and completed work-related training in project management, finance, and personnel management. John's career has been as a petroleum engineer in Alberta, Saskatchewan, with stints in Venezuela and Libya. John is currently retired and enjoying the outdoors, sports officiating, and participating in the many cultural and recreational activities in the Comox Valley.
John is married and now called papa by two grandsons (and a third in May).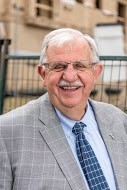 Alfred Nikolai
Alfred Nikolai has dedicated his life to improving the social health of Canadians. Securing a bachelor's degree in Physical Education from the University of Alberta, he moved to Labrador where he began his career teaching and he met and married the love of his life, Ann Holt.
After teaching in both Labrador and Nova Scotia, Alfred returned to Alberta and began a long and successful career in recreation and sport for the provincial and federal governments. Instead of retiring at age 55, Alfred became the president and CEO of Habitat for Humanity Edmonton in 2005.
Under his leadership, the non-profit moved from serving a handful of families per year to a national record of 81 families in 2013. Habitat Edmonton became the largest local Habitat in Canada supporting homeownership locally and throughout the world. In 2017 Alfred's leadership helped Habitat Canada host the Jimmy and Rosalynn Carter Work Project. Alfred is a Habitat Canada Global Village team leader and has a huge passion for Habitat while holding a hammer or working behind a desk.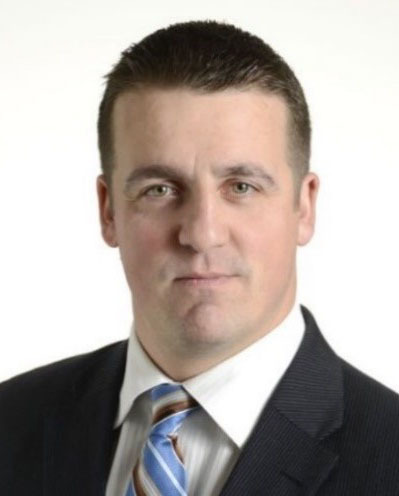 Brad Peters
Brad Peters was elected to Habitat for Humanity Canada's National Board of Directors in May 2018. Brad began volunteering with Habitat for Humanity Saint John Region as a Habitat ReStore committee member in 2012. He joined Habitat Saint John Region's board in February 2013, and served as board chair from 2015 to 2018.
Brad works for J.D. Irving, Limited; a large, diversified company in New Brunswick with 17,000 employees. He has held many roles at JDI including operations, purchasing, branding, marketing and sales. His current role is general manager of Kent Homes, a manufacturer of modular residential and commercial buildings. Brad is a Forest Engineering graduate of the University of New Brunswick and an MBA graduate of Ivey at Western University.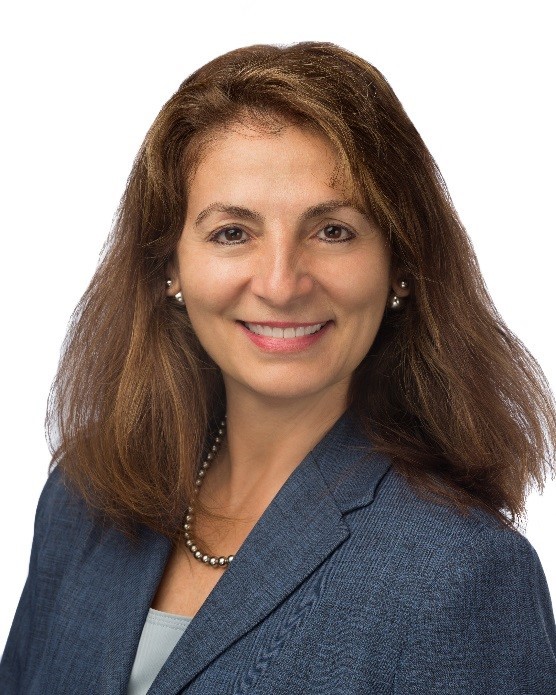 Toni Rossi
A commercial real estate professional, Toni leads the Province of Ontario's general real estate portfolio. Toni served as Infrastructure Ontario's Interim President and CEO, President of Infrastructure Ontario's Lending Division and was a key member of the executive team merging Ontario Realty Corp and Infrastructure Ontario.
Prior to joining the national board, she was the board Chair for Habitat Toronto and chaired the largest Canadian Habitat Women Build. She co-chaired the 2017 Toronto Real Estate Forum and holds an Honours Bachelor in Physical Health and Education from the University of Toronto and an ICD.D designation from University of Toronto's Rotman School of Management.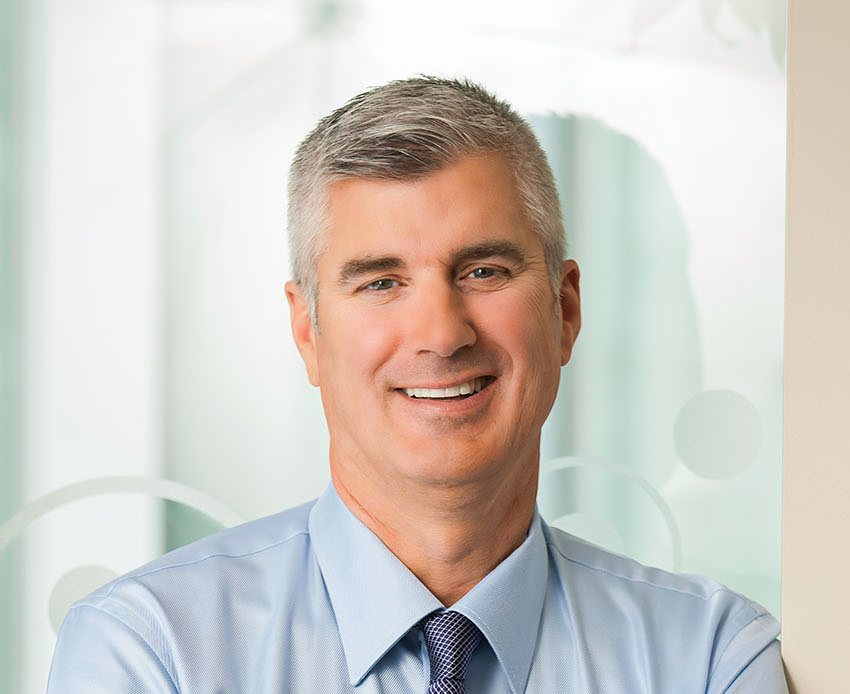 Greg Stewart
Greg Stewart is the past president and CEO of Farm Credit Canada (FCC), based in Regina, Saskatchewan. (retired in 2014) FCC is a Federal Crown Corporation, and is Canada's leading agriculture lender, with a loan portfolio of more than $30 billion. FCC's 1800 employees serve 100,000 customers out of 100 offices across Canada.
Greg was actively involved with Habitat for Humanity Regina, serving as a board member from 2006 to 2016. Greg joined the Habitat for Humanity Canada's National Board of Directors in May of 2013, and currently serves as past board Chair.
Greg is also very active with Habitat for Humanity Canada Global Village. He is a trained team leader, participating in 11 Habitat Global Village trips since 2010. Greg's trips have included four FCC employee trips and three father-daughter trips, where fathers and daughters got to share the amazing experience together.
After eight years of service, Greg just completed his time as a board member for Food Banks Canada. Greg currently serves on the board of directors for the Bank of Canada, Greg also serves on three other public and private boards.
Greg holds a Chartered Director designation from the Directors College, and a Bachelor of Science (Agriculture) degree from the University of Manitoba.
Our executive leadership team
Supported by an engaged and committed national staff, the executive leadership team is made up of our president and CEO along with vice presidents that manage our operations and support local Habitats in their work.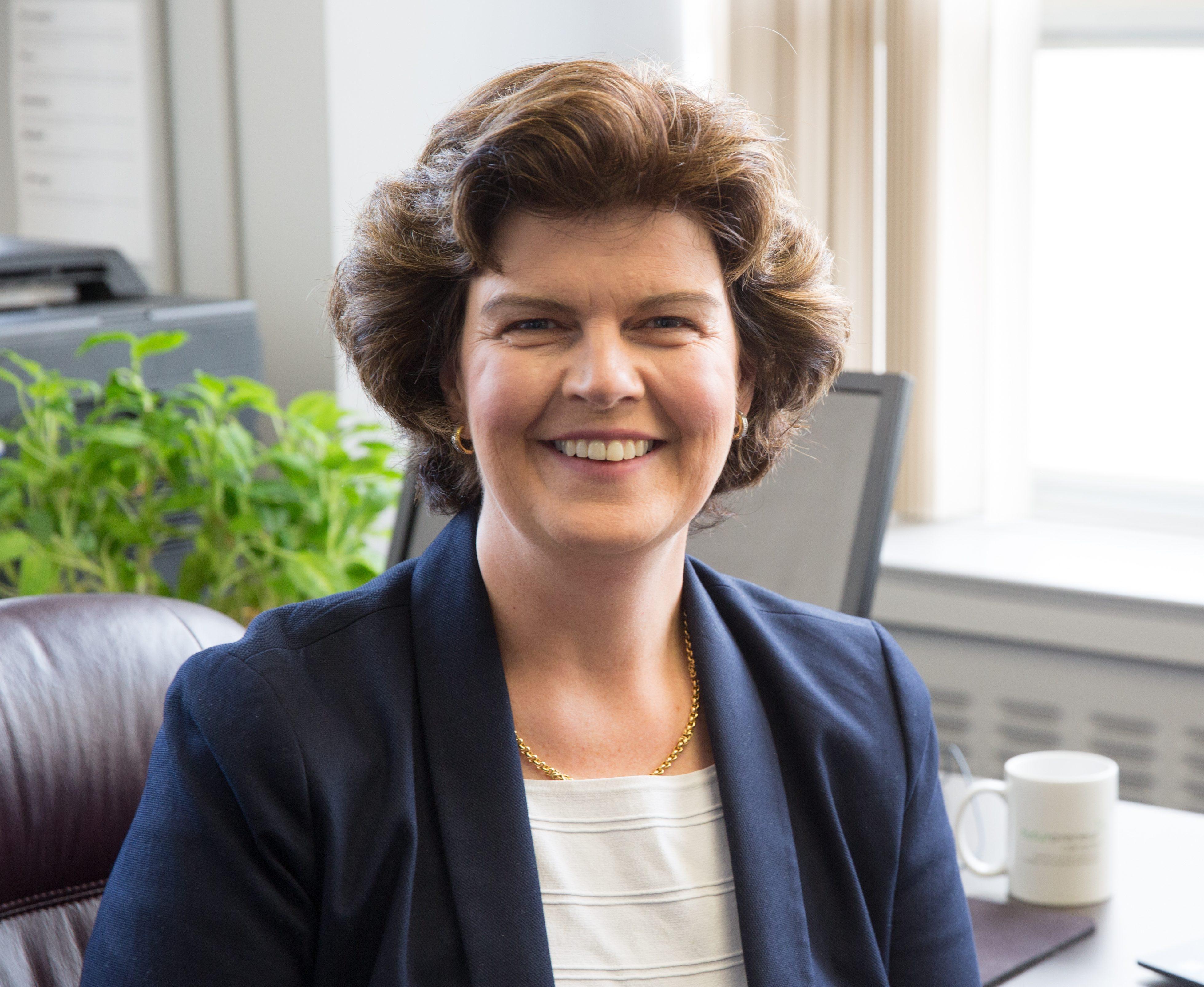 Julia Deans - President and CEO
With degrees from Queen's, Columbia and Osgoode Hall Law School, Julia practiced law with Torys in Toronto and Hong Kong and built QD Legal in Singapore before becoming a non-profit CEO with CivicAction, Futurpreneur Canada and the Canada Children's Literacy Foundation, Chair of Ontario's Expert Roundtable on Immigration and director of many non-profit and business organizations. She's been named one of WXN's Top 100 Most Powerful Women, a YWCA Toronto Woman of Distinction and Woman of Influence Canadian Diversity Champion and received the Pearson Centre for Progressive Policy Leadership Award and the Goodman School of Business Distinguished Leader Award in 2018 and le Prix Hommage RelèveON 2020. Julia is also on the boards of InvestEco, George Brown College and the Canada Post Community Foundation, and on the Sidewalk Toronto and Goodman School of Business Advisory Councils.
Karen Coviello - Vice President, Affiliate Success
Born and raised in the beautiful City of Saskatoon, Karen joined the team in January 2021. Karen's professional roots lie in primary education, where she developed a passion for creating the space for others to flourish. Her proven talents are geared to create a successful learning organization: Developing effective stakeholder engagement strategies, curriculum and workshop design, strategic planning, and guiding organizations through change initiatives. Prior to joining Habitat Canada, Karen was the Habitat Waterloo Region CEO (2018-2020), served as a City of Waterloo Councillor (2006-14) and was a professor in Conestoga College's Business School. She was also the co-founder and principal of The Talent Business Solutions, a successful Waterloo start-up focused on delivering strategic management support to help not-for-profits grow, compete, and embrace change. Karen is an avid community volunteer, currently serving as the Chair of the Board of Trustees of the Waterloo Public Library.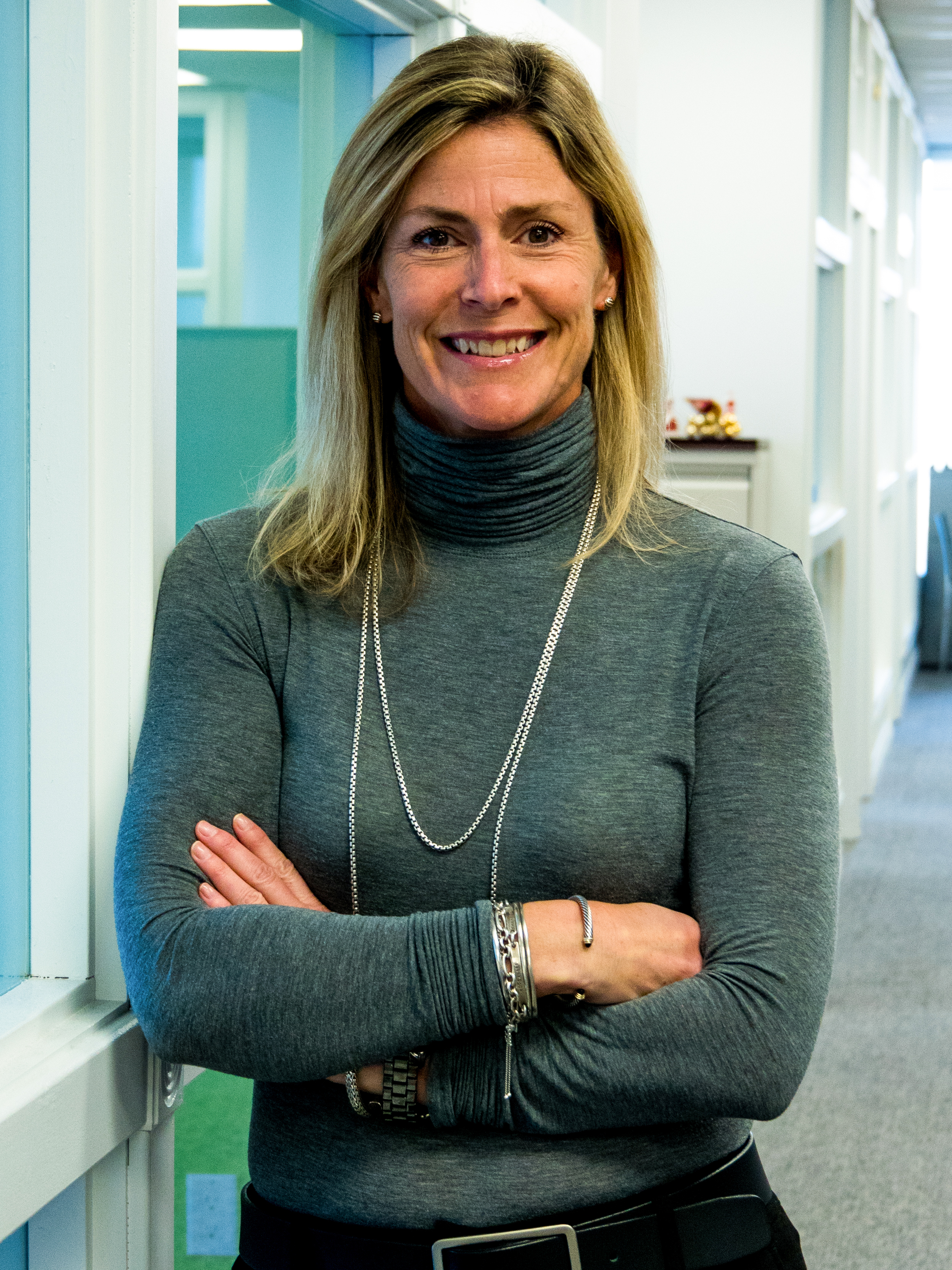 Jennifer Hearn - Vice President, Resource Development
Jennifer joined the team in December 2017 as the director of corporate development leading all of the sponsorship and philanthropic support from companies across Canada before being promoted to vice president of philanthropy overseeing all national fundraising activities. Prior to joining Habitat, Jenn was on the corporate development team at the CAMH Foundation where she managed corporate partnerships and was the lead on their annual peer-to-peer fundraising event, "One Brave Night for Mental Health". Before her transition to non-profit, Jenn spent the majority of her career in development and marketing roles, both on the client and agency sides, working for organizations like Geometry Global, Grip Limited, Mosaic, Panasonic and Motorola.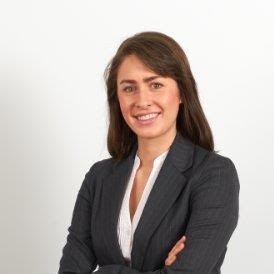 Erin O'Neill - Vice President, Global Engagement (On leave)
Since joining Habitat in 2008, Erin has focused on growing the scope and impact of our support by engaging more Canadians in our international work. As the global lead for partnerships with the Mastercard Foundation and Global Affairs Canada, Erin emphasizes learning and results-based management across projects in sustainable livelihoods, disaster recovery, gender equality and microfinance in addition to collaborating with Habitat for Humanity International on program design, planning and evaluation. Erin also brings experience in social performance management with the Grameen Foundation, corporate fundraising and leading teams of volunteers on international builds with our Global Village program. She is trained in project management (PMD Pro) and holds a BA in Global Development from Queen's University.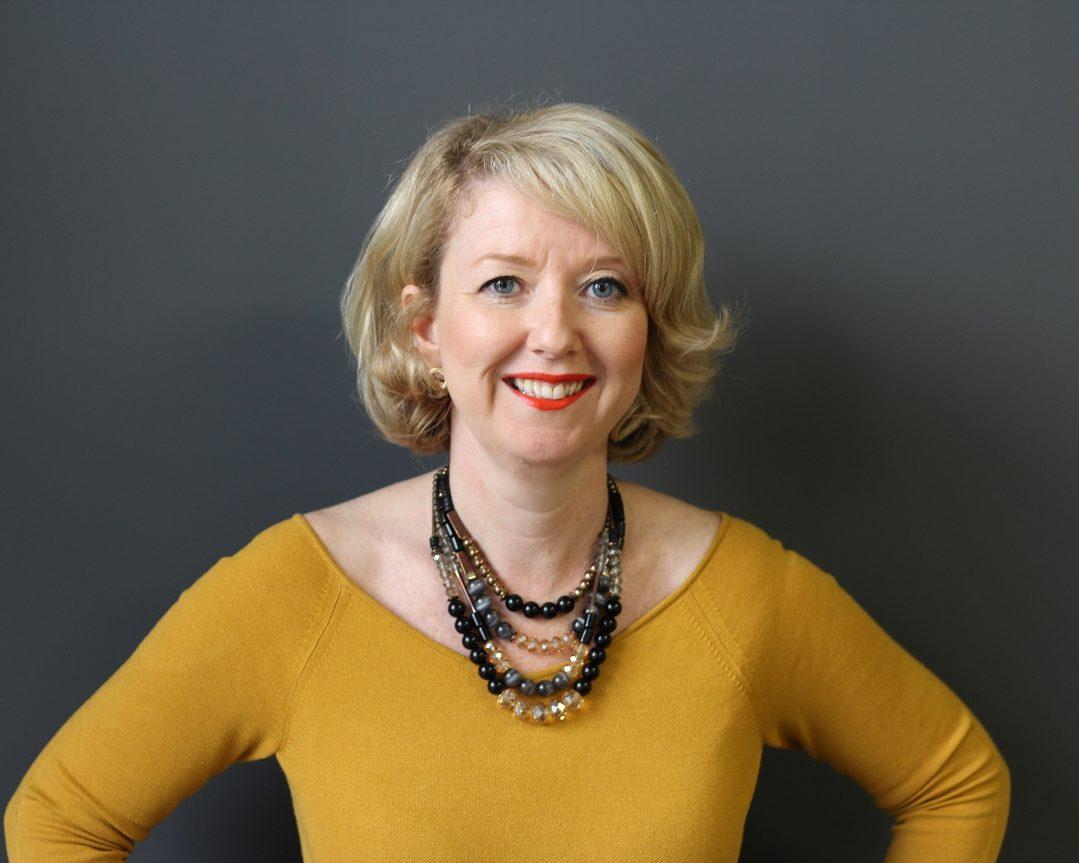 Sarah Varley, Vice President, Communications and Partnerships
Sarah joined Habitat in December 2020 and brings over 20 years' communications and partnership marketing experience to her role. She started her career at the Swedish telecom Ericsson, where she managed event marketing and community relations activities for the Canadian office, before being recruited to work globally on their Brand Experience Management team. Sarah left Ericsson to launch her own social initiative, The Girl Event. The youth empowerment event series was marketed to schools across Ontario, reached over 3,000 girls and attracted partnerships with the non-profit and private sector. She consulted to the non-profit sector for many years, which led to her role leading Tennis Canada's Corporate Partnerships service team. She later joined the Strategic Initiatives team at Princess Margaret Cancer Foundation. Prior to joining Habitat she was the Managing Director for the social change agency Manifest.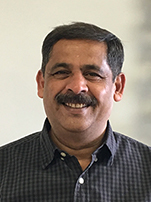 Lalit Varma, Vice President, Finance and Administration
Lalit has a proven history of financial leadership, establishing policies, procedures, and best practices for global enterprises. He is recognized as a corporate finance expert and a highly-skilled cost and management accountant. Lalit is a collaborative, engaging and empowering executive with the ability to champion organizational goals and build high-performance teams. In addition to his Bachelor of Commerce degree, Lalit holds credentials including a CPA, FCMA, CISA and ACS. His strong financial acumen is complemented by his equally strong domestic and international non-profit experience, including roles with Doctors Without Borders-Medecins Sans Frontieres and Right to Play International, where he held positions as Global Director of Finance and CFO.