Homeownership
Mar. 03, 2022
Nancy's story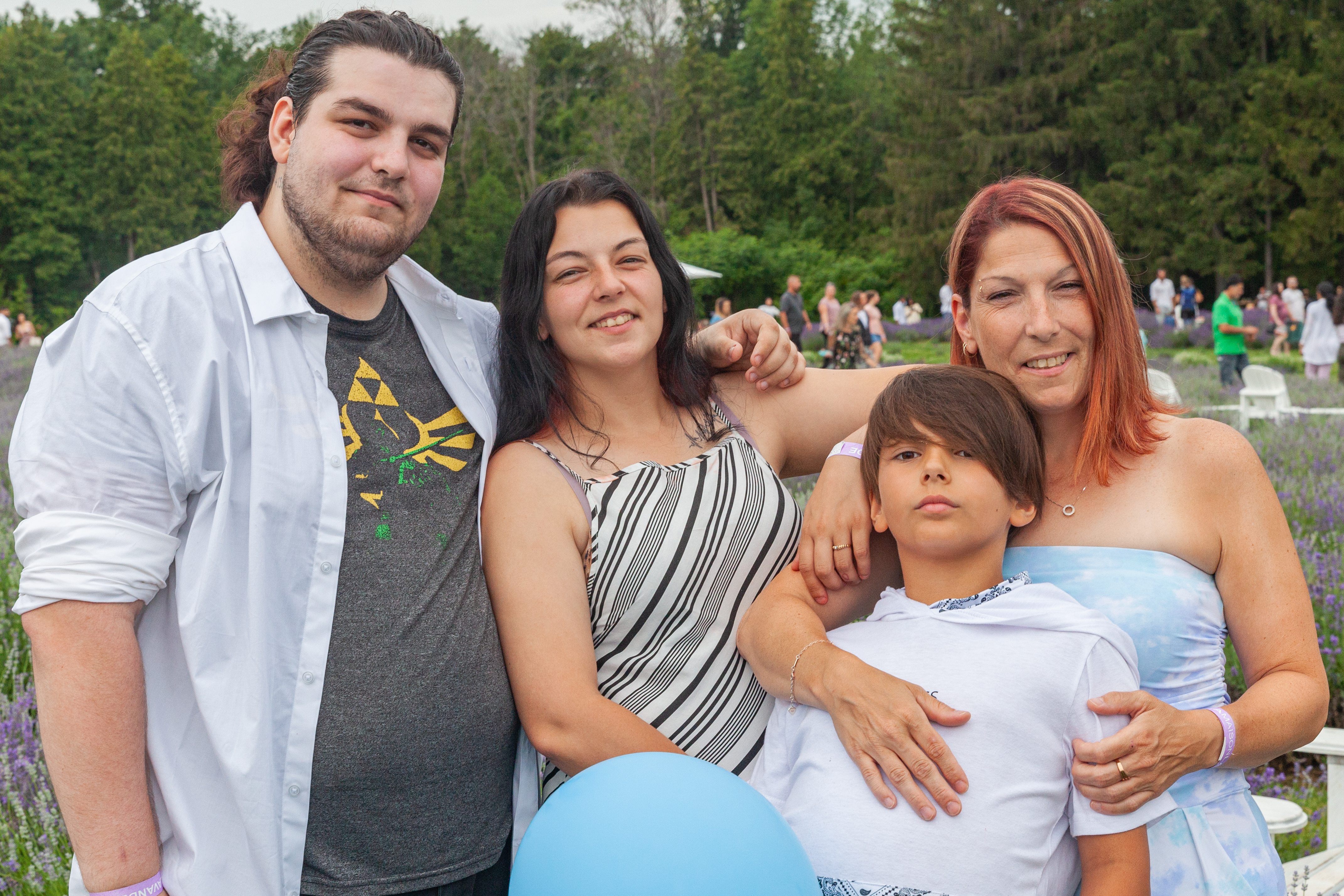 To her children, Nancy is an inspiration… a courageous single mother who persevered to support her three kids and give them the best life possible.
Nancy and her family moved into their new Habitat home seven years ago and have never looked back. But before that, she lived with her children –then aged 2, 14 and 17– in a cramped, poorly heated apartment, with little room for her growing teenagers who shared a small bedroom. "No matter how hard I tried to secure a bigger apartment, landlords just weren't interested in renting to a mom of three, or the rental fees were too steep."
Renting a bigger apartment that would meet the needs of her family wasn't an option – and buying a home was an even more impossible dream. Nancy wanted to buy her own home but putting together a down payment was too big of a financial hurdle. That's when she found out about Habitat for Humanity Quebec and applied to their affordable homeownership program. If accepted, Nancy would be required to volunteer 500 hours of her time and pay a zero-down payment, affordable mortgage for the fair market value of her home.
Months later, Nancy cried tears of joy when she found out that her family would be partnering with Habitat. The icing on the cake? The house was to be built in her own neighbourhood, a community she loved, and close to the hospital where she worked.
A life-changing impact
"My experience with Habitat has been life-changing," says Nancy. She now has a home, a yard, and a property that she can pass on to her children.
The financial stability Nancy gained partnering with Habitat allowed her to plan for the future and put those plans in to action. Nancy improved her employment situation and in 2021, had new goals in mind. She chose to refinance her home with an independent mortgage lender to build her own credit rating, and repaid her entire mortgage to Habitat Quebec, knowing that the money would be reinvested in new homes for families like hers.
"Watching my mom do what she could to provide a home for us taught me the value of hard work and determination – qualities I hope to remember when facing obstacles in my own life," adds Catherine, Nancy's eldest child.
Paying it forward through volunteering
Completing the required 500 volunteer hours was an experience that allowed Nancy and her children to grow and to discover their own resilience. "If there's anything I've learned, it's that volunteering at the Habitat ReStore and on other Habitat homes not only benefits both me and my children, but others as well. We're happy to pay it forward."
Buying a Habitat home has allowed the whole family to develop a sense of belonging to the city and their community. "For the past seven years, I have had a new life. I can invite people to my home. My children have their own room, they have room to entertain their friends and are proud to show them THEIR home. Our house has become a gathering place that would never have been possible in an apartment."
Many times, during the pandemic, Nancy felt grateful to have a home with a beautiful indoor and outdoor space for her family. "Today after two years of the pandemic, I am so thankful I was able to ride out this storm in my own boat, my own home."