Homeownership
Feb. 14, 2019
Life after Habitat equals peace of mind for Kristen and Anthony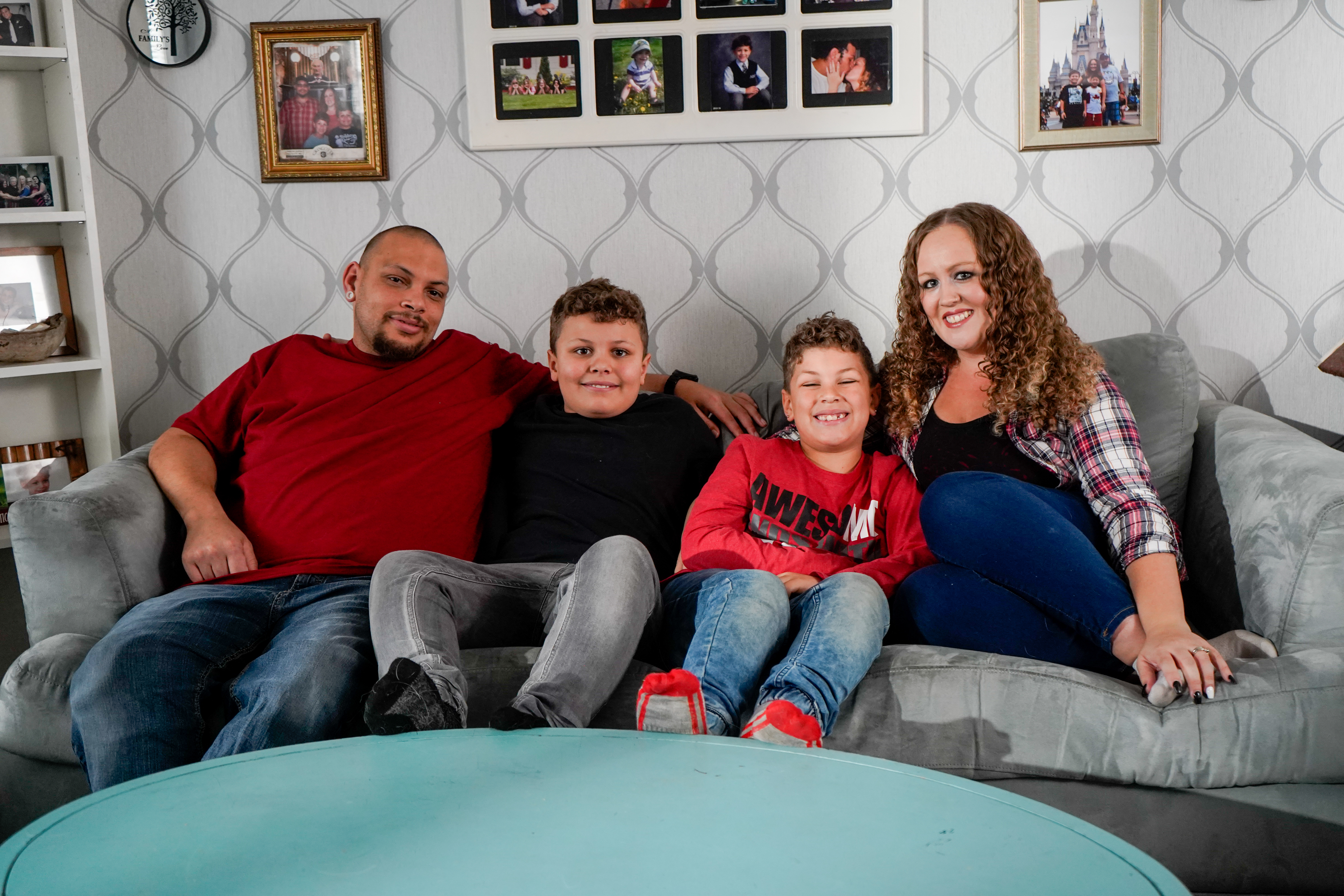 After meeting and falling in love over a decade ago in Ontario, Kristen and Anthony made the move to Calgary, where the job prospects were brighter, after they had their first child.
"Finding work was no problem – I actually landed a job in construction before I got here," says Anthony. The problem was finding decent and affordable housing. Kristin and Anthony struggled, living in an unsafe neighbourhood, and eventually moving into a house with friends – three families, each with a toddler, sharing the space. It was tough living in such close quarters. In 2009, their second child was born. While the other two families moved out, it meant that Kristin and Anthony had a revolving door of roommates in order to pay the rent.
Then tragedy struck. A blister on Anthony's foot, caused by his work boots, morphed into an ulcer. On Thursday, he went to bed fine – by Friday he was nearly incapacitated. He developed gas gangrene and was in diabetic ketoacidosis. To treat the ulcer and save Anthony's life, his foot had to be amputated. Fitted with a prosthetic, Anthony could no longer work in construction, but instead changed vocations and became a Calgary transit driver. But their housing issues continued – after a flooded basement, their landlord performed a cursory clean up and put the original drywall back up, leading to mould issues.
Their lives changed after they successfully applied to become Habitat homeowners with Habitat for Humanity Southern Alberta.
"We have been through so much, we were afraid to hope. Even after we'd finished our [volunteer] hours, we would tell our kids 'We are probably getting this house'. It wasn't until we had the keys in hand that we actually believed it!" admits Kristen. "Life after Habitat equals peace of mind."
"People think you get a free house – that's not the case," says Anthony. As he looks around the kitchen of his Habitat home, he says "We worked for this house, we earned this house."
Click on the video below to watch Kristen and Anthony's story.