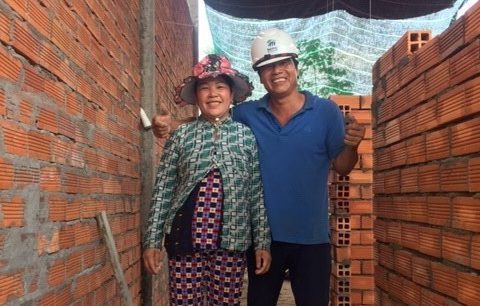 International Program
Oct. 16, 2019
Habitat for Humanity's Big Build: Changing lives in Canada and Vietnam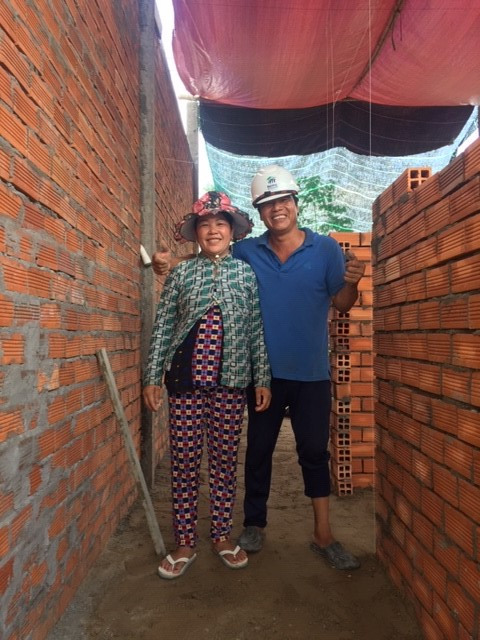 Stepping through the doorway of Võ Minh Trung's house, volunteer Janet Joy Wilson immediately knew it was unlike any family home she'd ever toured. The simple walls were made of leaves and branches, with holes throughout exposing inhabitants to the elements.
"They had been there for 25 years and raised their family in it," says Wilson. "But we would describe it as a shack."
Wilson is a volunteer team leader with Habitat for Humanity Canada Global Village, an international program that provides Canadians with opportunities to volunteer on Habitat for Humanity projects around the world. Wilson's team of Canadian volunteers spent a week last November building a Habitat home alongside Trung and his family.
And they weren't alone. The international project was funded through a grant from Habitat Canada, whose mission helps provide affordable homeownership opportunities for families in Canada and partners with Habitat for Humanity organizations in other countries to improve access to affordable shelter through community-driven projects like this one. Hundreds of volunteers from the UK, USA, Hong Kong, Australia and Germany joined 30 Canadians at Habitat's Big Build in Vietnam, where they began work to support 26 families in building homes in the Dong Thap province.
Considered the "rice bowl" of Vietnam, Dong Thap is only 165 kilometers from Ho Chi Minh City—but it's a world away from the growing economic hub.
"Tourists come to Vietnam and see the beautiful resorts and flashy cities, but if you go further out, the country's economic development hasn't fully benefitted rural communities," explains Kelly Koch, Habitat for Humanity Vietnam's national director.
While Dong Thap produces more than half of the country's rice, it comes at a cost. Located along the Mekong Delta, much of the province is low-lying, leaving its population of 1.6 million vulnerable to natural disasters, including typhoons, flooding and landslides. For agricultural-dependent families—many of whom earn less than US$100 per month—Koch says that the annual disasters only further prevent them from changing their economic situation.
"Before they're able to save enough to turn their home into one that's durable, along comes another flood or typhoon," she says. "They're in this consistent cycle of making repairs."
The houses constructed during the build are what Koch describes as "modest," but will help elevate local residents out of poverty—both literally and figuratively. With raised foundations, they're less susceptible to flooding, and each has its own toilet. In addition to a safe place to live, the new homeowners have also been provided with home construction and maintenance training, as well as access to Habitat's natural disaster preparation and financial education programs.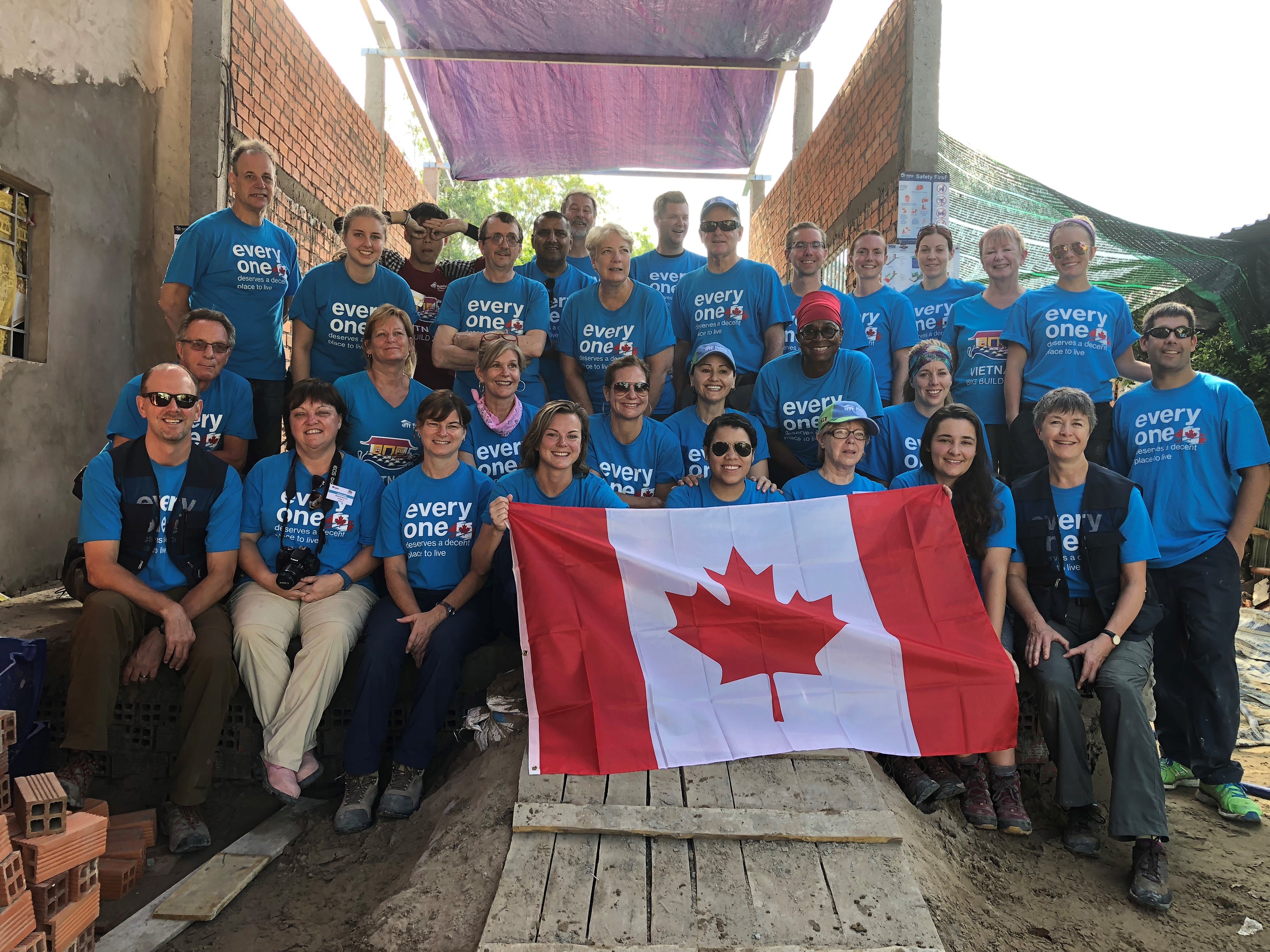 "For Habitat Vietnam, it's so essential for international people to come and see the conditions and the needs, so that they can go home and be ambassadors," says Koch. That's why she says the Habitat for Humanity model—one in which local families build alongside volunteers—is so vital to the program's success: "The Vietnamese are entrepreneurial; they're not sitting around waiting for people to help them, but working alongside volunteers gives them the hope to move forward."
That's exactly why Wilson continues to support Habitat; the Big Build is the third time she's volunteered with Habitat Canada's Global Village program. Each time, her donation funds a sustainable project, but Wilson says the value isn't in the cheque—it's in the relationships that are built and the lasting impact in that community.
"I was working alongside the Vietnamese family and crew to build a wall that will bring us together, rather than keeping us apart. It shows people around the world that you care about them," she says.
Now back home in Canada, Wilson has an everyday reminder of the experience when she puts on her hiking boots, which are still encrusted in concrete from the build.
"Mr. Trung and his wife were so proud and so thankful as they saw their new house take shape," she says. "The more builds I go on with Habitat for Humanity Canada, the more impressed I am and the more it fills my heart."
Find out more about building with Habitat Canada's Global Village at habitatglobalvillage.ca or learn more about the 2018 Habitat Vietnam Big Build.