A quiet couple making a big difference in Hamilton: John and Karen
Happy National Volunteer Week! This week, we're celebrating just a few of the amazing volunteers who generously give their time and expertise on Habitat boards and committees, on build sites, in Habitat ReStores and offices, or on Habitat for Humanity Canada Global Village trips. There are so many different ways to get involved with Habitat for Humanity. Here are a few more amazing volunteers, nominated by local Habitat for Humanity organizations across the country for their volunteer efforts. Find your local Habitat and start volunteering today!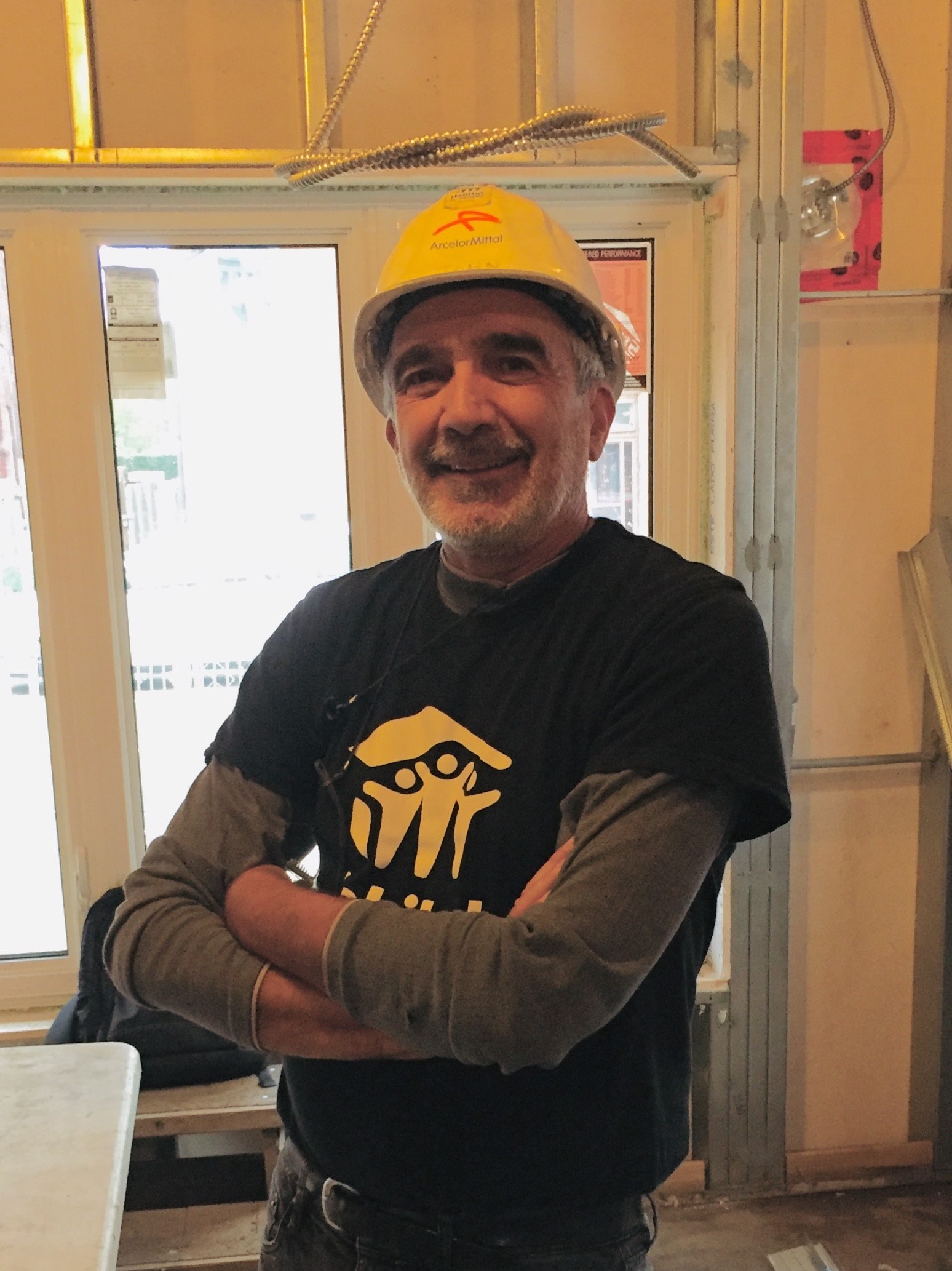 John and Karen Celeste are big supporters of Habitat for Humanity Hamilton, but don't try to give this modest retired couple any credit.

"There are so many other deserving volunteers that could be profiled. It's an honour to be chosen, but it is very humbling to us both, simply knowing there are many other dedicated volunteers that could be recognized for their efforts to help Habitat for Humanity," Karen says. John agrees and describes himself as someone "who likes to work in the background."
While tooting their own horn doesn't come naturally, Karen and John are a power couple when it comes to supporting Habitat for Humanity. Since 2010, they have volunteered more than a combined 1,900 hours.
From construction to administration
John has been involved in 15 home builds, including one in Portugal through Habitat for Humanity Canada's Global Village program, and Karen is a fixture in the Habitat Hamilton office. John plays a variety of roles but cites his 39 years working at Dofasco in electrical and IT systems and an affinity for home renos as giving him a good grounding in construction. Karen's career as a school secretary makes her a great fit to help with office administration.
John enjoys working with people and helping them learn new skills. "It's important to remember that some of our volunteers have no experience with construction," he says. "Our professional and salaried build construction manager and site supervisor are great teachers, and I learn from them and pass things on." He gets a kick out of watching people grow into their roles and is especially pleased when a volunteer decides to come back to keep putting new skills to work.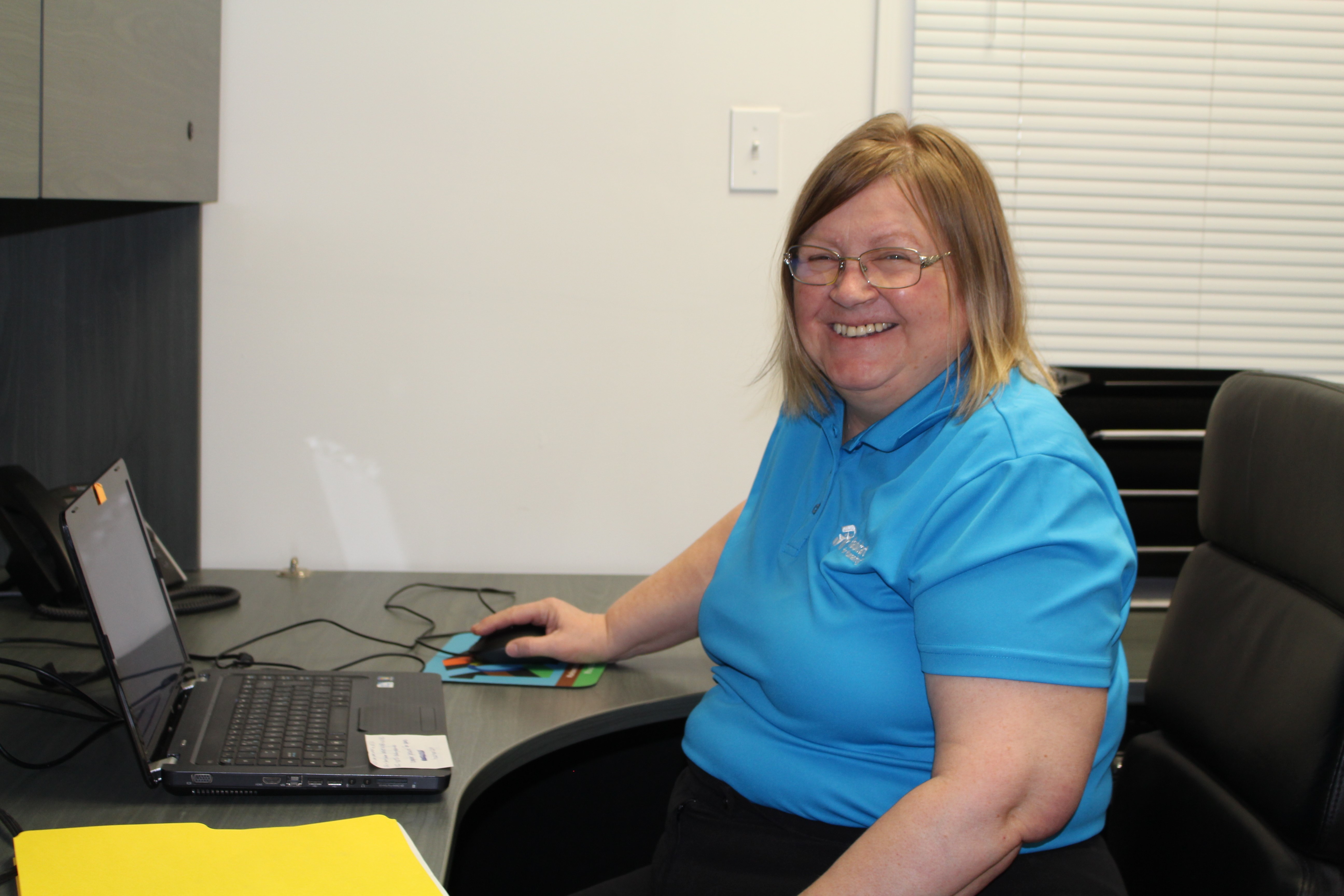 A big part of Karen's weekly office work revolves around helping with bookkeeping. "Helping support the bookkeeper keeps my skills sharp, and it's nice to know I'm able to contribute to such a great organization," she says.
The couple is also happy to help out in any way they are asked. From stacking chairs at meetings to setting up for conferences, working in the warehouse and even building Muskoka chairs for a silent auction, no job is too big or too small.
It's all about helping families
Both Karen and John say their connection to Habitat for Humanity is really all about the families it supports in new homes.
"I remember the very first Habitat Hamilton key ceremony I attended. I had a big lump in my throat," John says. "The 18-year-old who was moving in asked for a group hug with the volunteers. It was a great feeling."
Karen "loves to hear back from families about how they are doing." She made friends with a grandmother of one Habitat homeowner at a key ceremony, and they still see each other for coffee.
Ambassadors for Habitat for Humanity
This personal touch is part of their pitch when they encourage their friends and others to volunteer. "Habitat Hamilton feels like a family to us. We really feel welcomed, and we love them and the work they do," Karen says.
Both Karen and John see themselves as ambassadors for Habitat for Humanity. They are quick to point out how much they personally get from their volunteering.
"I know people are busy, but we always tell people how much they get out of giving back to the community through Habitat. It really does something powerful for your psyche to help people have a home of their own," John says. "Our family has been fortunate to live in our Stoney Creek home for over 30 years. It's a powerful feeling to help people get to a point in life where they can have some of the advantages I have."