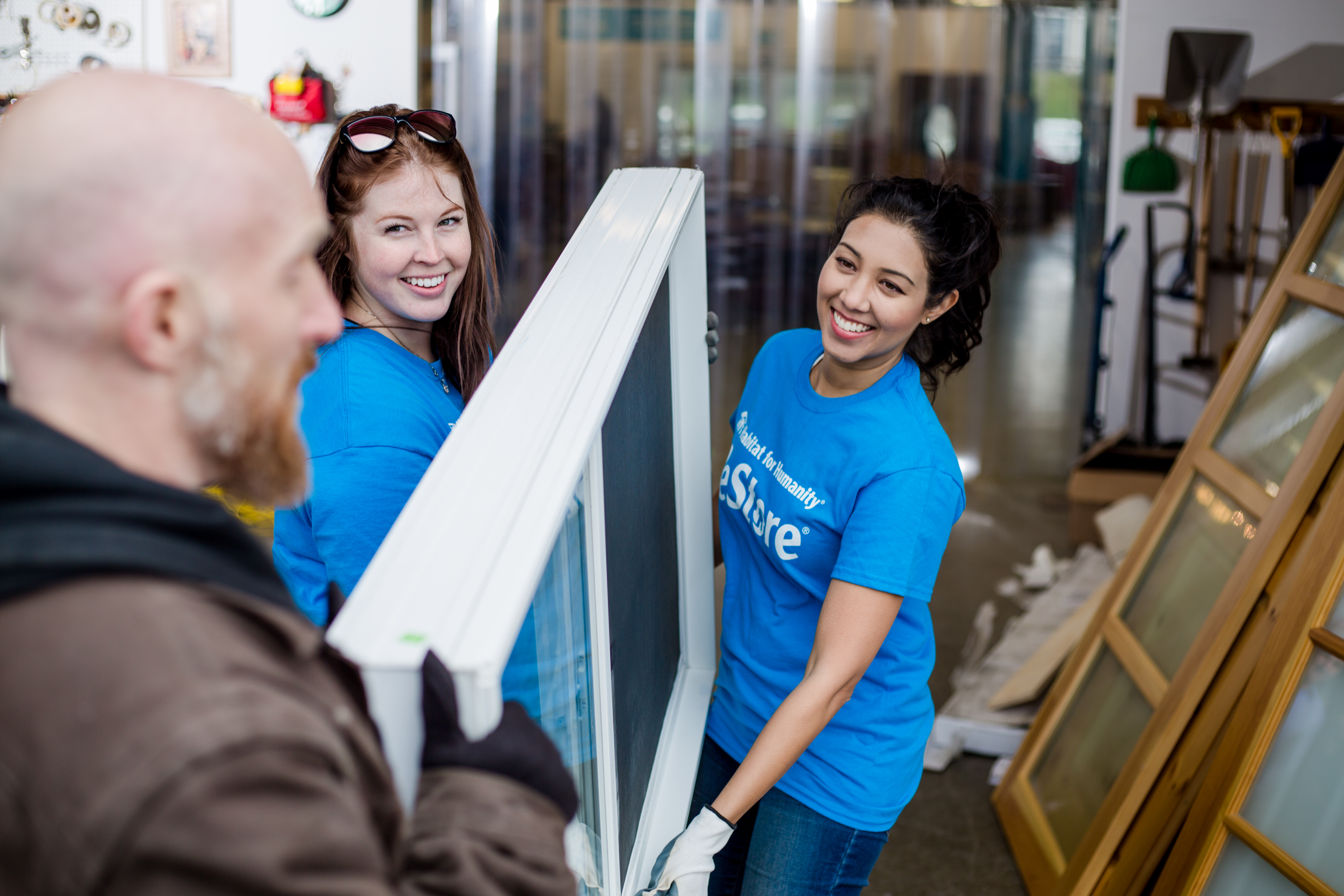 Waste Reduction Week in Canada – how Habitat ReStore is making a difference
This week is Waste Reduction Week in Canada! Habitat ReStores help keep tons of perfectly good items from the landfill. In fact, last year Habitat for Humanity ReStores across Canada helped divert an estimated 43,000 tons of product from landfills. That's the equivalent in weight of 7,800 elephants!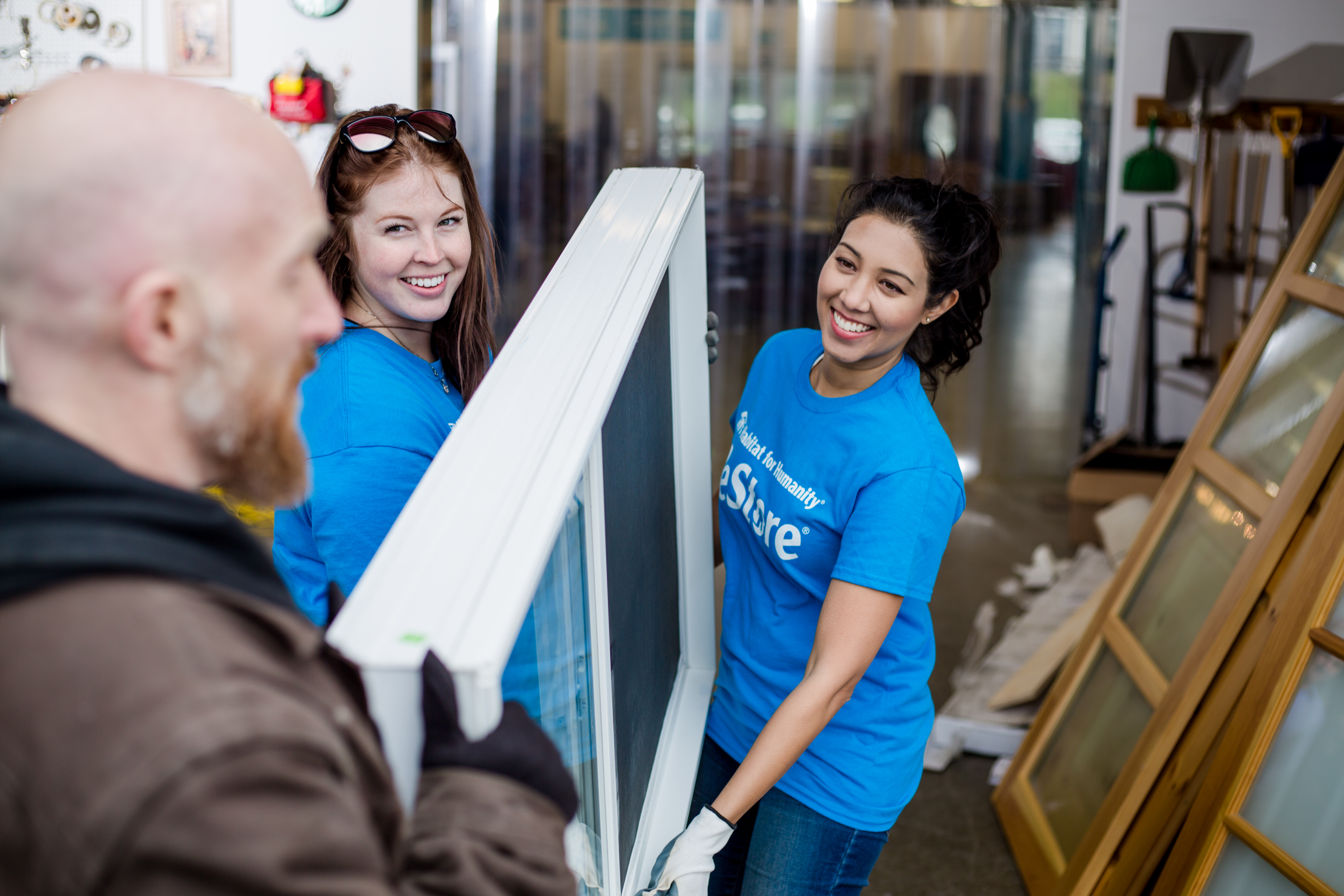 Habitat for Humanity ReStores accept donations of high-quality new or gently used items that are sold to treasure hunters, skilled tradespeople and DIY'ers, helping raise money to support our vision of a world where everyone has a decent place to live. Habitat ReStores are a great deal for you, your community and the environment.
What can you find at a Habitat ReStore?
All kinds of things, including high-quality, gently used or new furniture, lighting, doors, appliances like fridges and stoves, antiques and more. Even better, because new donations are always coming in, there's always new stuff to find. What you find in a Habitat ReStore is donated by our amazing corporate partners or by generous individuals like you, who might be downsizing or renovating or just can't stand the colour of that teal couch anymore.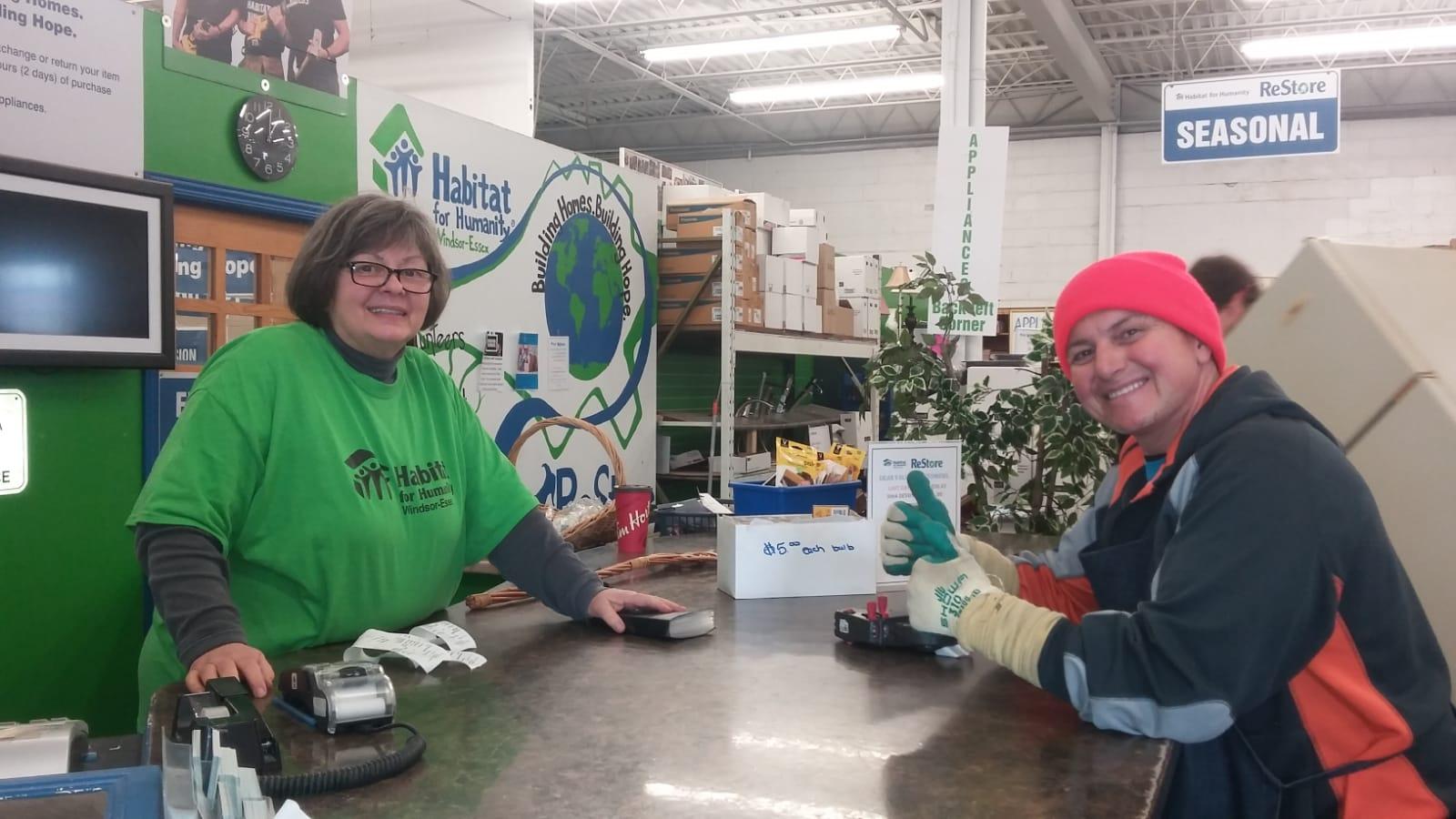 And if you're renovating, a Habitat ReStore is a great place to pick up building materials, accessories or paint. That's exactly what Lynn did, who first visited a Habitat ReStore because she was renovating. Lynn now volunteers for her Habitat Windsor-Essex ReStore and is happiest upcycling overlooked items. "I'm happy taking things like chairs home and refinishing and recovering them. It's a win-win, because Habitat gets the sale proceeds."
And to encourage more donations to their metal and electronic recycling program, when you visit the Habitat Niagara ReStore and donate your scrap metal or old electronics during Waste Reduction Week in Canada, you'll also receive a coupon to save money on your next Habitat ReStore purchase.
Want to donate?
If you are considering donating to your local Habitat ReStore – thank you! Keep in mind that not all donations can be accepted. Please contact your local Habitat ahead of time to find out if they are able to accept your donation and what their location and donation drop off hours are. Some local Habitats may have electronic recycling programs or are able to offer a pick-up service or kitchen removal for larger projects, but not all do.
Every time you donate or shop at your local ReStore, you are helping Habitat for Humanity build more homes in your community and helping reduce the amount of stuff that ends up in our landfills.
Find your local Habitat ReStore
How can you help make an impact? Donate and shop at your local Habitat ReStore. Click here to find out where your local Habitat is.