Eleven local Habitats recognized for their work as national award winners announced
From May 10-12, 2023, Habitat for Humanity Canada held its National Conference and Annual General Meeting in Winnipeg, Manitoba, which included celebrating the achievements of local Habitats during its National Award Celebration Gala and Dinner. Eleven local Habitats were recognized for their 2022 efforts and accomplishments. Congratulations to all the winners! Read more to find out who won.
The Terry Petkau Legacy Awards honour the legacy of Terry Petkau, a man known as the heart of Habitat. Terry was an effective, generous, and inclusive leader who inspired and mentored others, and whose contributions continue to expand safe and affordable housing in Canada and around the world. These awards replace and build on the foundation of the Kenneth J. Meinert Leadership Award, the highest honour bestowed upon a member of Habitat for Humanity in Canada.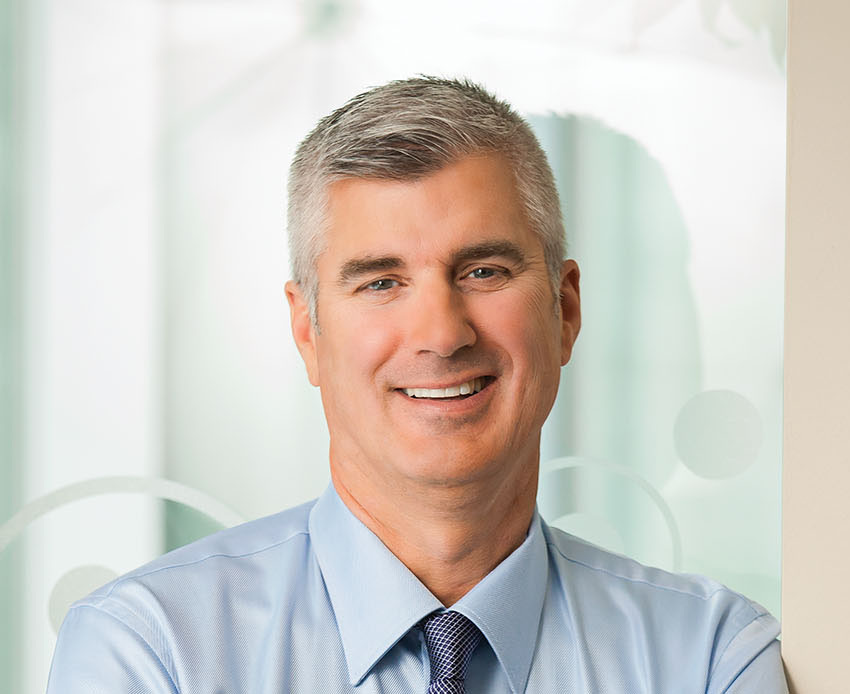 The winner of this year's Terry Petkau Legacy Award – Outstanding Volunteer is Greg Stewart.
Greg is a former board member, vice-chair, chair and international build volunteer extraordinaire. A dedicated volunteer, Greg has played a transformational role in the efforts of Habitat. Greg's Habitat journey began in 2006 as a board member for Habitat for Humanity Regina. Greg's leadership as board member, vice-chair and chair, along with his knack for problem-solving and community building propelled this affiliate to be one of the most successful local Habitats in the country. In 2013, he joined Habitat Canada's board of directors and finished his term as past chair in 2022. Since 2010, Greg has participated in 11 Habitat Canada Global Village builds internationally. He led nine out of 10 volunteer team builds to El Salvador and one team to Ethiopia, recognizing the immense need of housing everywhere.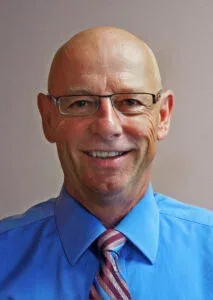 The winner of this year's Terry Petkau Legacy Award – Outstanding Staff is Sandy Hopkins, CEO, Habitat for Humanity Manitoba.
Sandy's dedication and perseverance in supporting hundreds of families in securing affordable homeownership is truly inspiring. Sandy joined Habitat Manitoba in 2006, leading it from a small team to an organization with more than 55 employees. During Sandy's tenure, Habitat Manitoba has developed the largest Habitat chapter network in Canada, built the largest group of Net Zero homes and largest LEED residential development in the province, broke ground on its largest development in 2021 – to be home to 55 families, and brought the Jimmy & Rosalynn Carter Work Project to Winnipeg. Throughout his 17 years Sandy has been an inspiration to his organization and a respected leader within the Habitat federation.



The One Habitat Award is the integration of all we do – communications, operations, governance – with the goal of serving more families in our country and around the world. The winner of the One Habitat award lives and breathes this spirit by embodying the idea of 'one world, one Habitat'.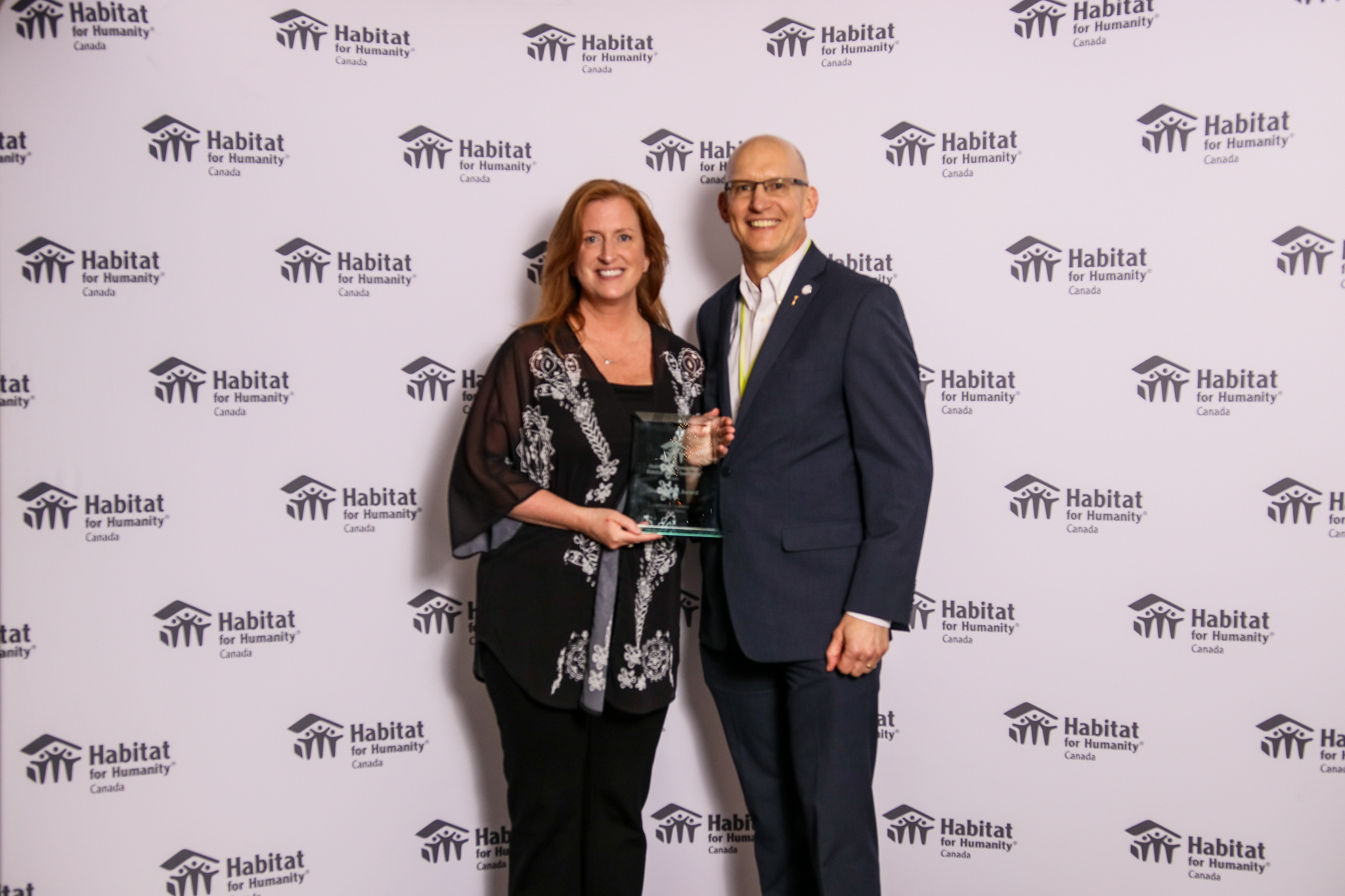 Habitat for Humanity Greater Ottawa welcomed 16 new families to its Leacross Landing and Titus Landing projects over the past two years, is working beyond its catchment area in collaboration with Habitat for Humanity Thousand Islands on a 15-unit development of townhomes and stacked town houses in North Grenville, Ontario, and demonstrates its commitment to a world where everyone has a safe and decent place to live by continually championing Habitat's global work. It most recently used its annual signature fundraiser, the Steel Toes & Stilettos Gala as a platform to share how local support helps families around the world.

The Community Outreach Award recognizes two local Habitats that have generated tangible results by better engaging community partners and building strong community relationships.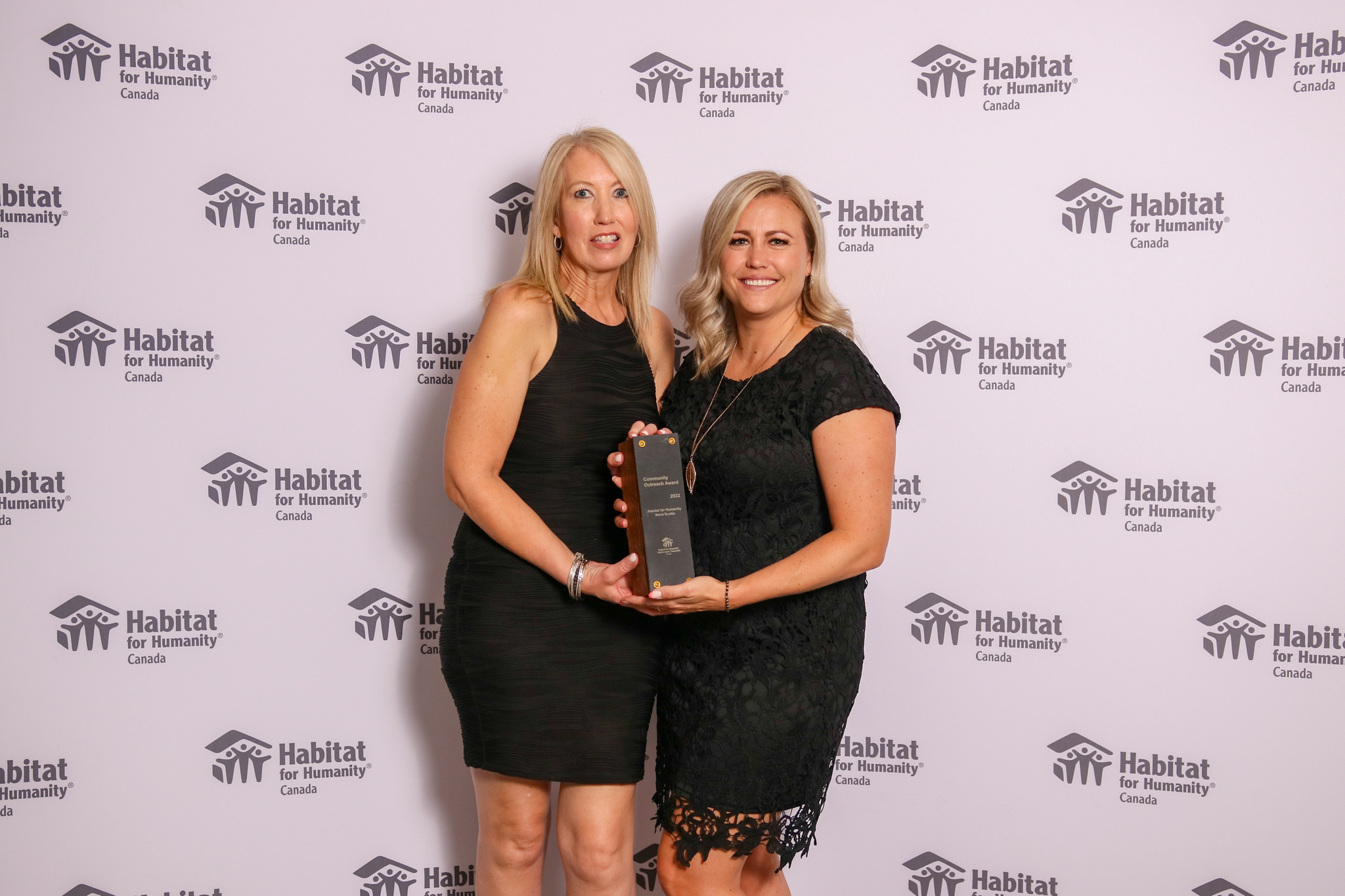 Habitat for Humanity Nova Scotia launched its first ever 'Stud-A-Thon' holiday fundraising campaign in 2022, engaging members of the community to donate 300 studs – the approximate number of studs needed to build a home – to be used in an upcoming build. A Stud-A-Thon challenge was issued to all realtors in the province which led to realtors donating towards 55 studs. Habitat Nova Scotia reached its fundraising goal of $75,000, increased its Facebook and LinkedIn reach by more than 130%, and is working with its province's realty association to grow the campaign with its members in 2023.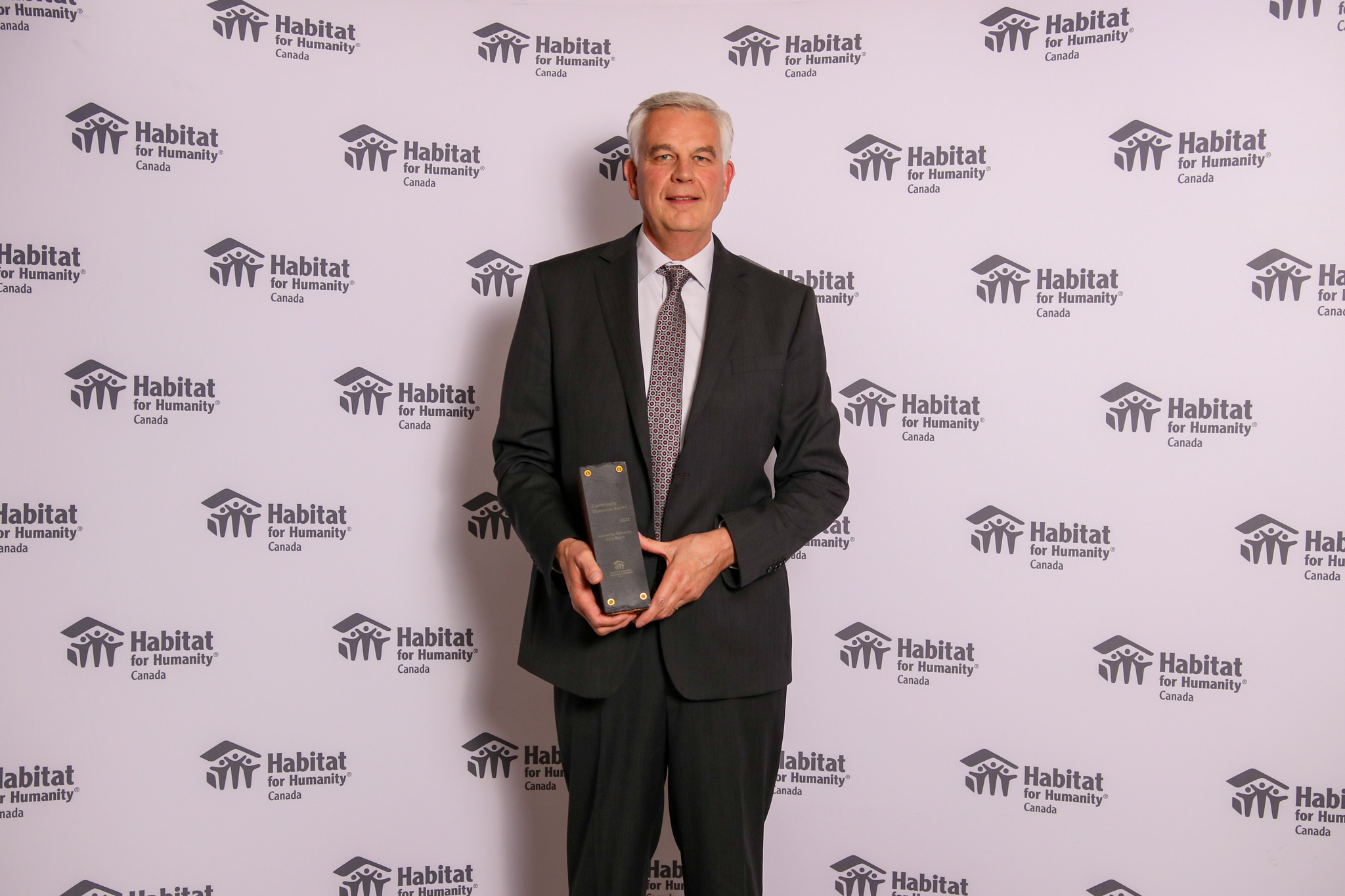 In 2022, Habitat for Humanity Grey Bruce partnered with the Bruce-Grey Catholic District School Board at St. Mary's High School to launch Aspire, a Tiny Home pilot to help fund and construct a Tiny Home for Saugeen First Nation, while also engaging students in entrepreneurial and construction courses about the need for affordable housing, encouraging consideration of careers in homebuilding trades, as well as taking steps towards Reconciliation. This Habitat also coordinated a new youth skills training partnership, expanded skills training partnerships with local program Women in Carpentry, hosted 80 volunteer team build corporate events, and developed 41 new team build partnerships.
The Environment & Sustainability Award recognizes a local Habitat with a building program that demonstrates environmental responsibility and sustainability by reducing energy consumption and greenhouse gas emissions.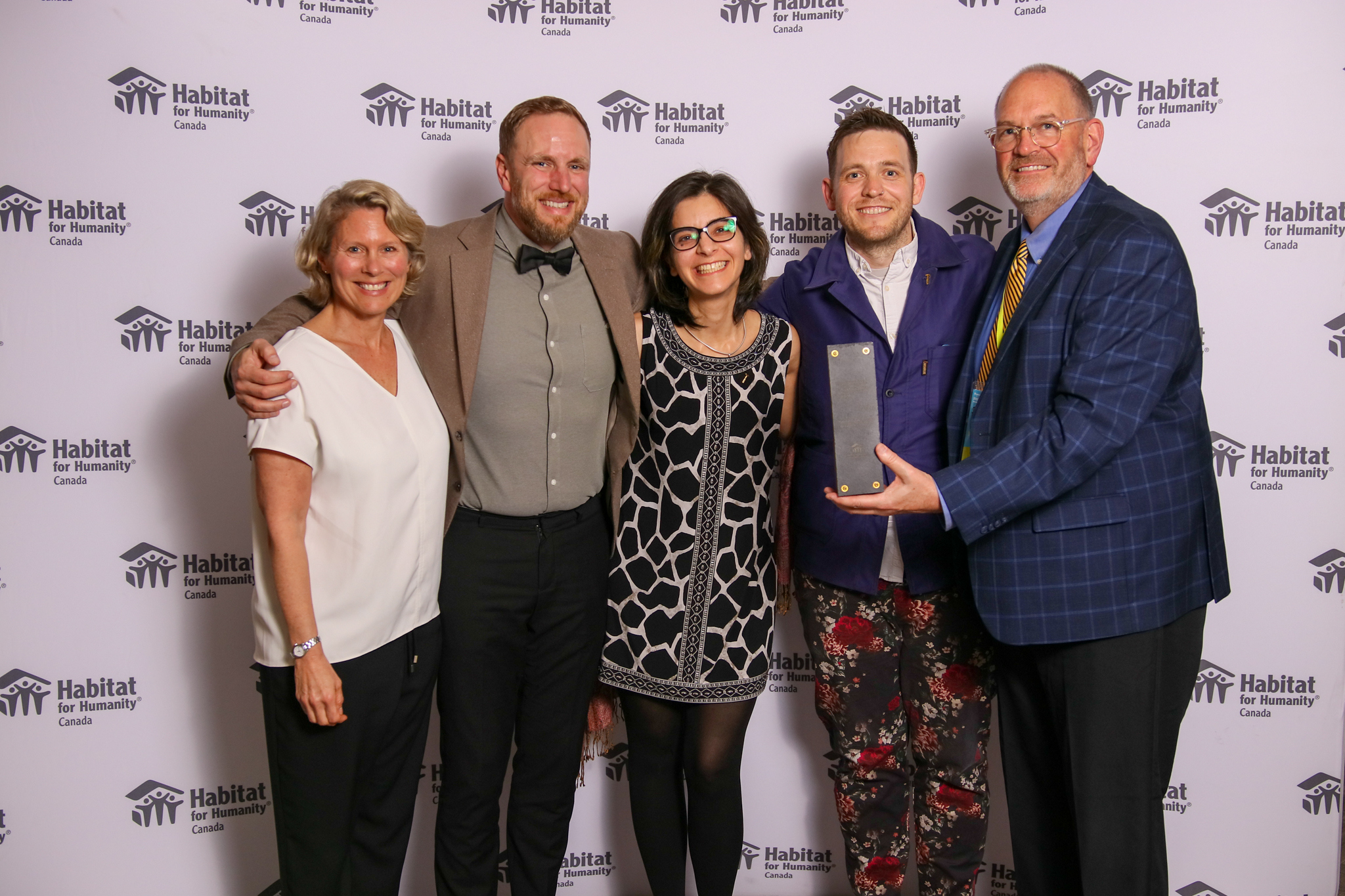 Habitat for Humanity Greater Vancouver has achieved its province's Step Code 3 for all new build projects, with its recent 19-unit build attaining impressive results in third-party testing, including lower levels of noise and odour emissions, two of the most difficult areas of sustainability. This Habitat uses energy software modeling and onsite testing to design and demonstrate that its materials perform better together to further increase efficiency, and doesn't use natural gas, which supports a reduction in greenhouse gas emissions. A leader in deconstruction, Habitat Greater Vancouver has partnered with the City of Vancouver to create the Rebuild Hub, a project salvaging usable materials from construction for resale through its network of Habitat for Humanity ReStores.
The Expanded Impact Award recognizes two local Habitats that have significantly increased its impact over the past year.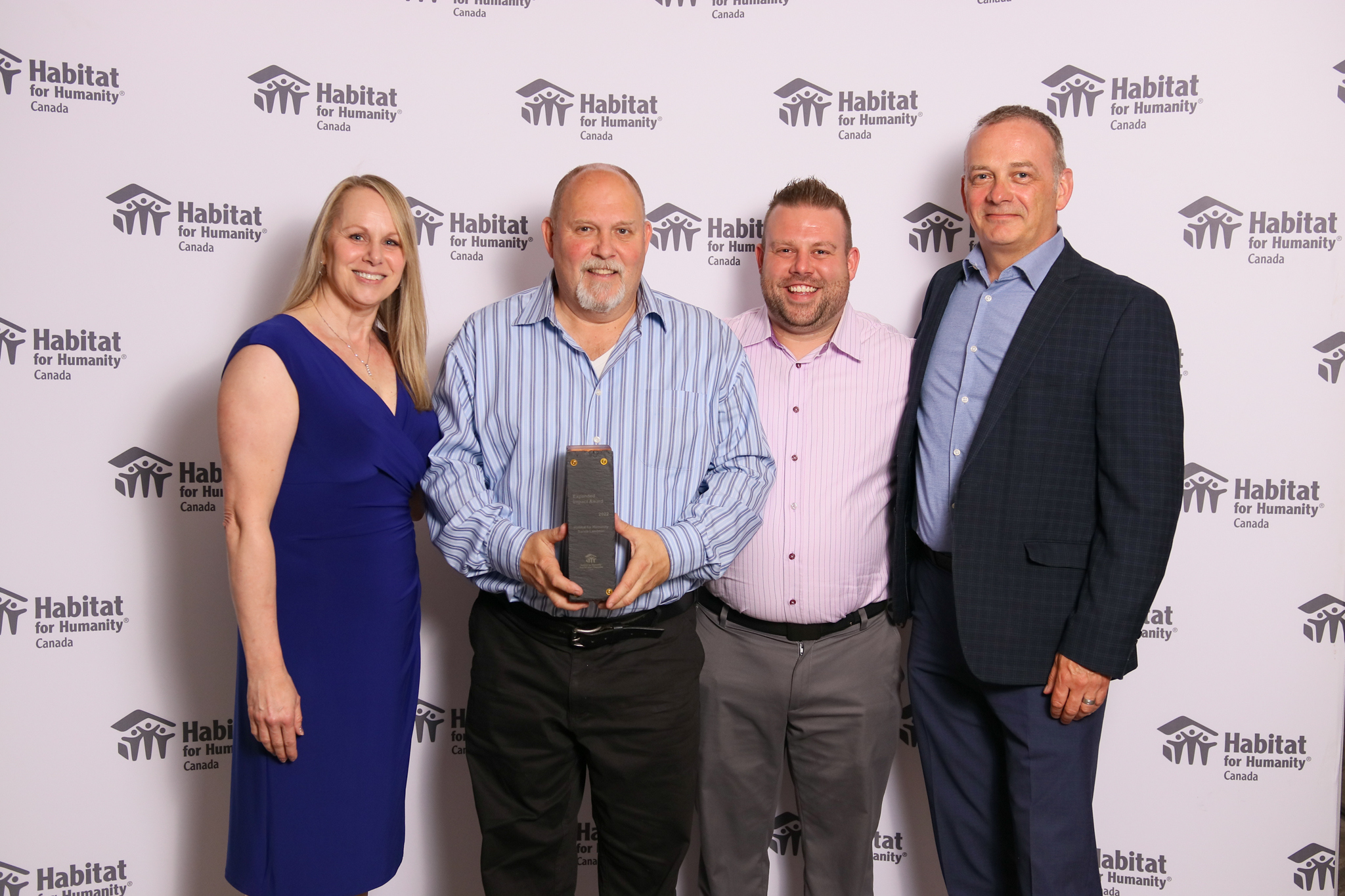 Habitat for Humanity Sarnia-Lambton introduced a youth build program, partnered with the Chippewas of Kettle & Stony Point First Nations to build four on-Nation homes and expanded its relationship with Habitat for Humanity Halton-Mississauga-Dufferin to build three Tiny Homes for this First Nation. Most significantly, its Handyman Program expanded its reach in providing home repairs to seniors, including those living with lower-incomes, to allow them to remain in their homes for years to come – the only service of its kind in the region. In 2022, Habitat Sarnia-Lambton supported 411 families with repairs, with 50% for families living with low income and an 89% increase in families served.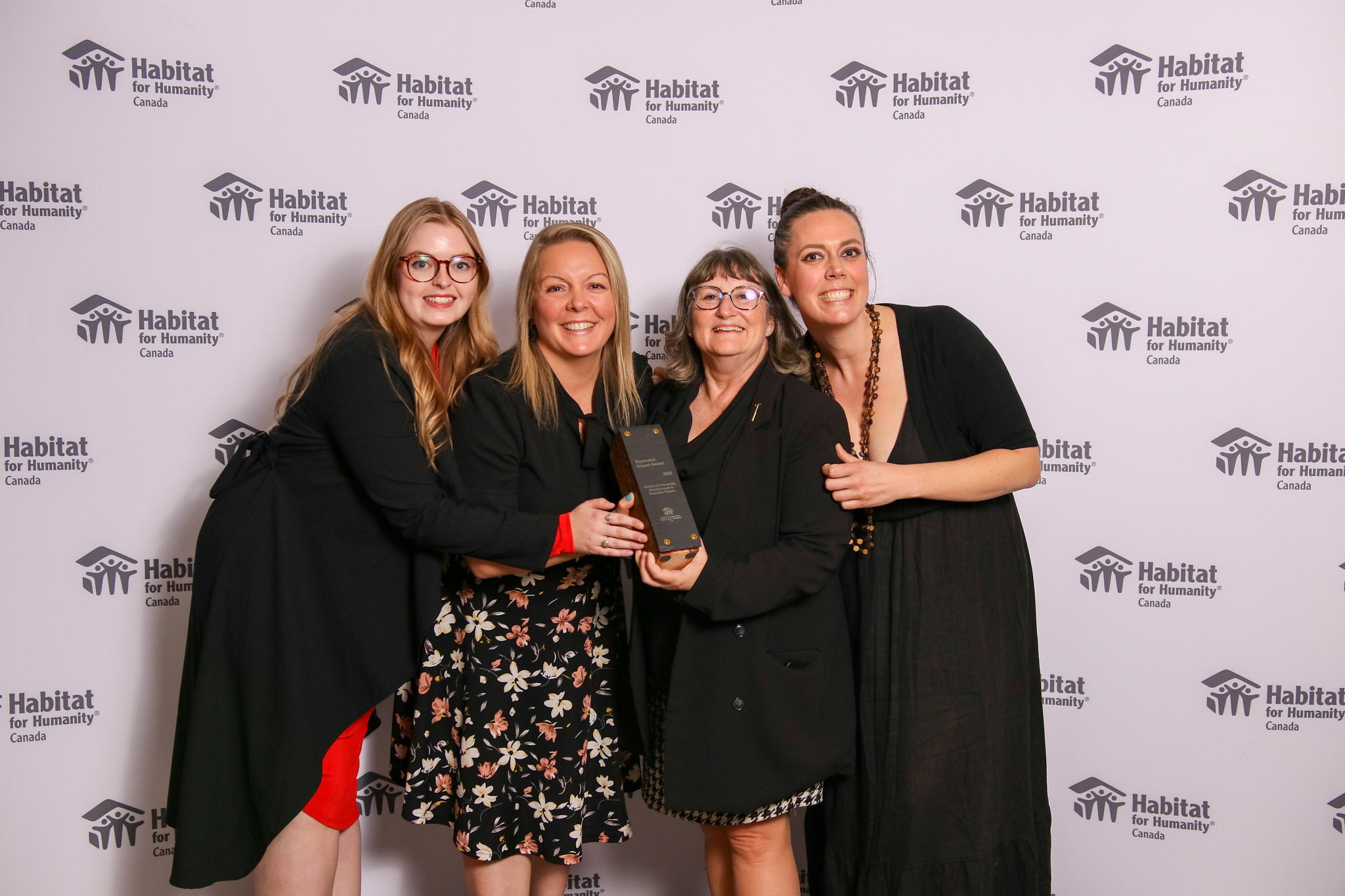 Habitat for Humanity Peterborough & Kawartha Region expanded its homeownership eligibility for individuals, couples, and seniors – members of the community in need of affordable housing that had not been eligible for this Habitat's affordable homeownership program in the past. The first phase of its Leahy's Lane condo project has 41 homeowners comprising 28 individual, couple or sibling homeowners, including one senior couple. This project is the first multi-unit build of its size completed in one phase by a Canadian Habitat and allowed Habitat Peterborough & Kawartha Region to increase its impact in 2022 by 50% from its first 19 years of operation.
The Family Partnership Award recognizes local Habitats that have achieved better family engagement and better outcomes for families over the term of their partnerships by improving family communications, processes, homeowner education and training opportunities. Habitat homeowners are our most important partners and ambassadors.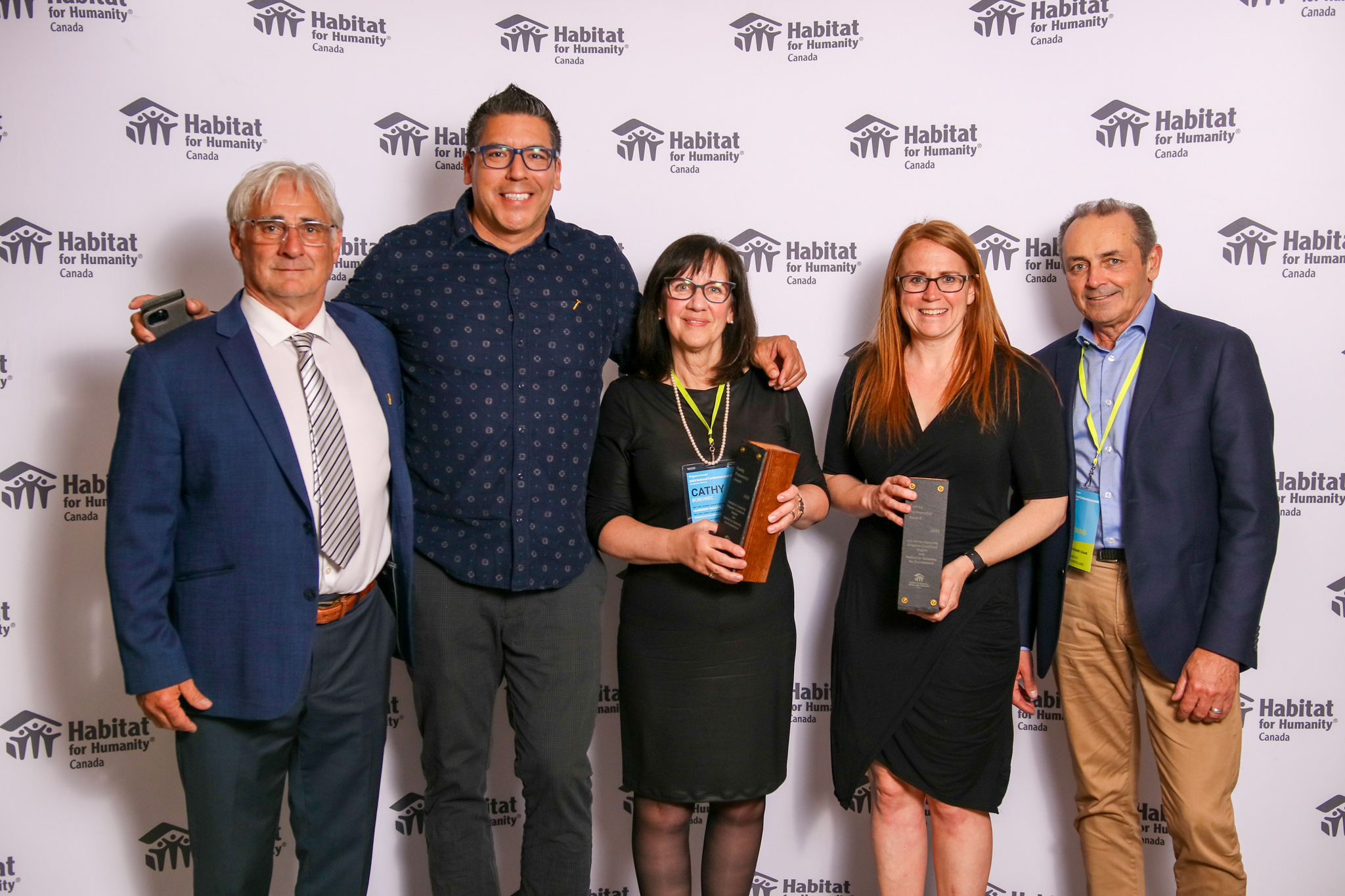 Habitats for Humanity Kingston Limestone Region and Northumberland value collaboration by sharing resources, including engaging the same housing partnerships manager to support families in working with both organizations. Both Habitats take a people-centric, individualized approach to building relationships from application right through the entire partnering relationship. They believe in empowering families. They are intentional about showcasing the impact families make on their communities, increasing their strength, stability and self-reliance.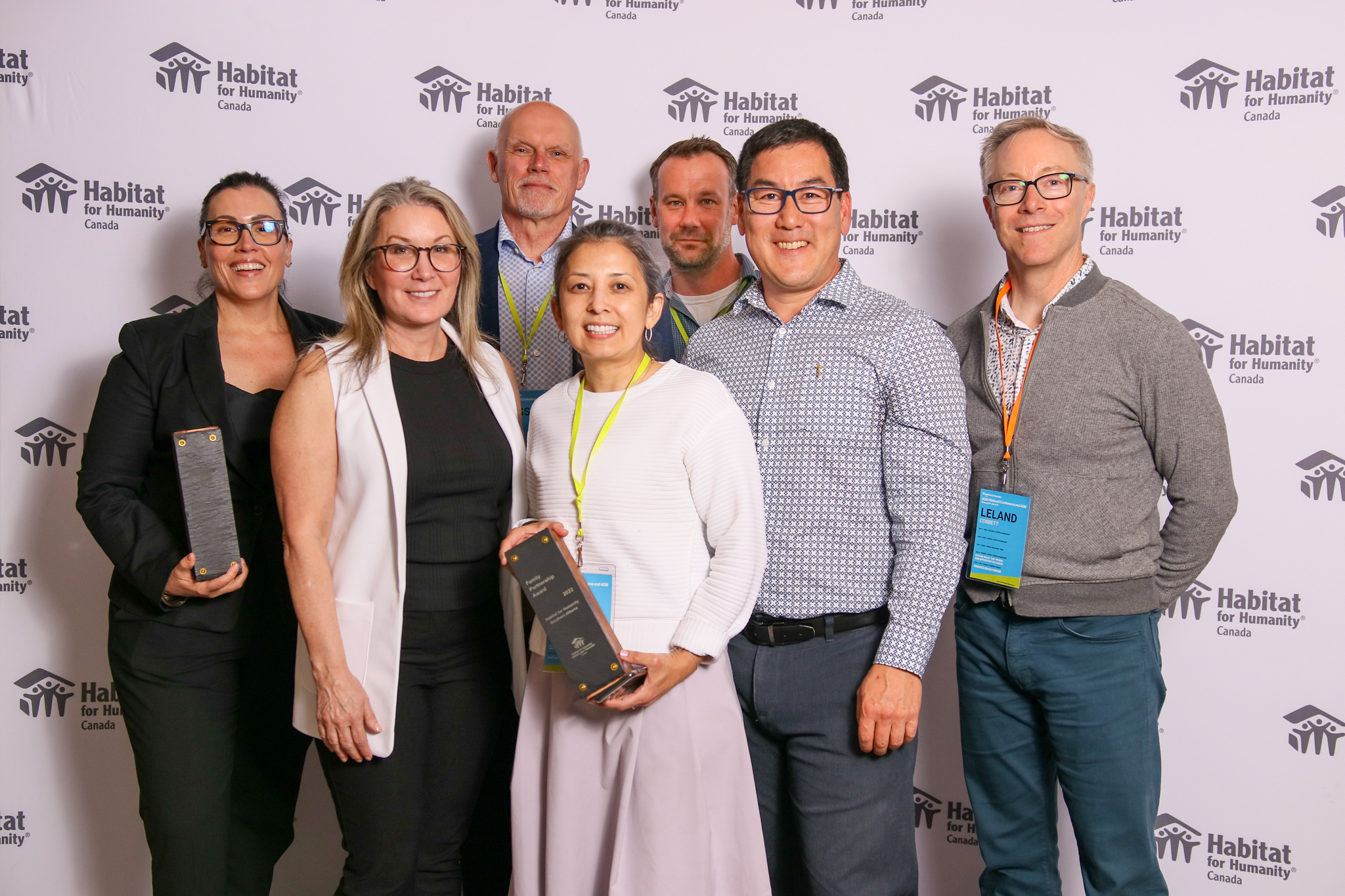 Habitat for Humanity Southern Alberta has developed processes to establish and maintain successful relationships with families who have become true ambassadors for the Habitat brand. This includes homeowner applications that start with a 10-question eligibility quiz with applicants notified immediately via email whether they qualify or not; reviewing partnership hours monthly; homeowner surveys conducted during the first, fifth and tenth years of occupancy; and families in mortgages receiving ongoing support during thrice yearly touchpoints.
The Innovation Award recognizes the innovative ways two local Habitats are having more impact, including leveraging their financial and other assets, designing or constructing more efficiently/effectively, or serving families differently.
Habitat for Humanity Newfoundland and Labrador opened a satellite drop-off centre and remote online-only Habitat ReStore as a six-month pilot project on Newfoundland's west coast – eight hours away from its flagship ReStore location. The pilot has increased awareness of Habitat and helped to establish more community partnerships, and its success has led to dialogue about setting up a bricks and mortar Habitat ReStore in the community to replace its online version.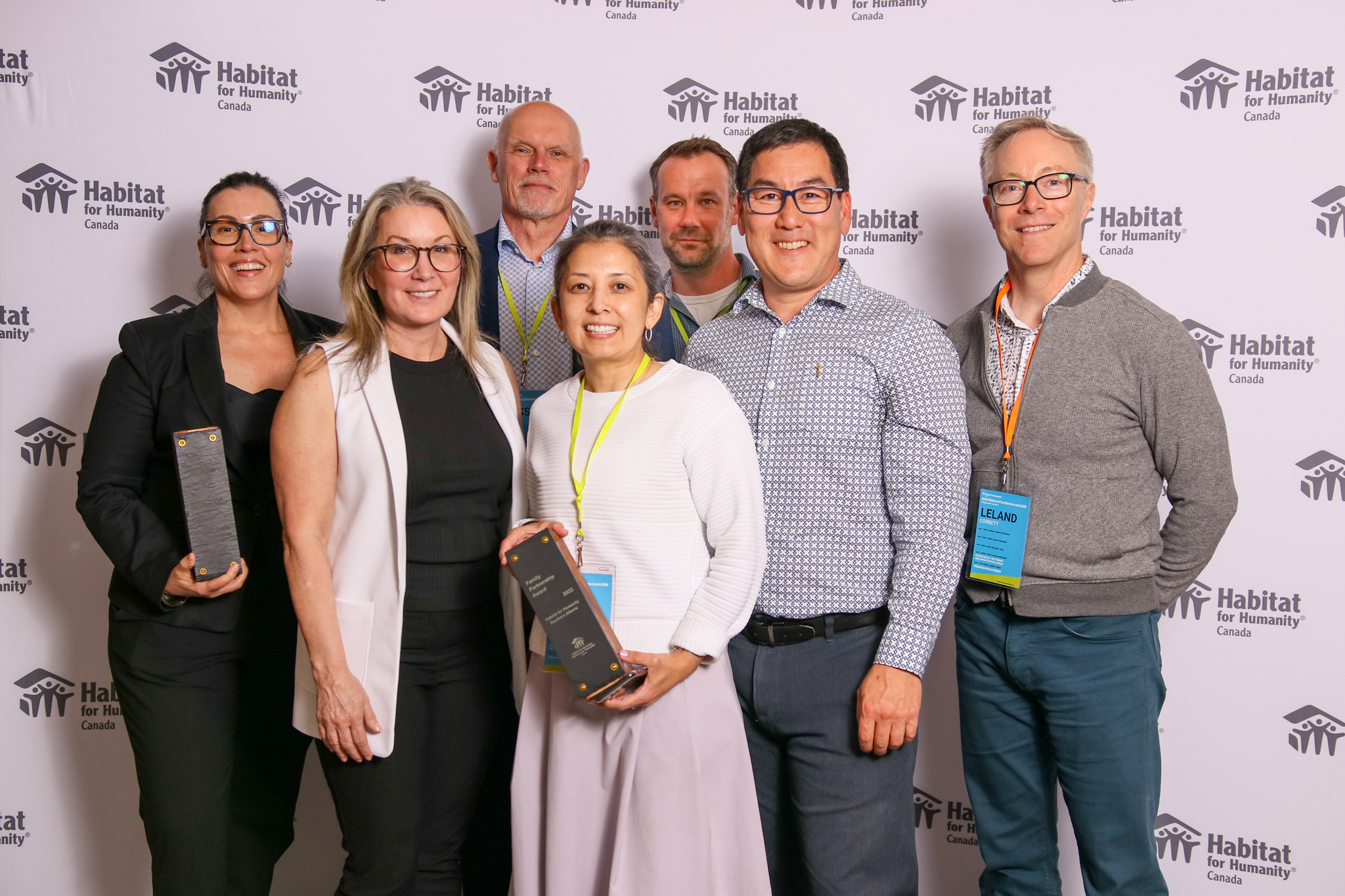 Habitat for Humanity Southern Alberta recently completed the largest build in its history, a 32-unit stacked townhouse project, which required improvements and innovations in processes to bring the project to life. Habitat Southern Alberta partnered with IKEA to stage a show suite for families to walk through as part of its homeowner recruitment strategy, enhanced fundraising through storytelling to secure multiple million and half-million-dollar donations, engaged with the community and municipal politicians to garner support and overcome community hesitation for a build geared to families living with low income, and optimized its use of volunteers to where they could be of most benefit to this project. It is embarking on an even bigger build in 2023.
The Volunteer Outreach Award recognizes a local Habitat for new and interesting ways to engage and acknowledge volunteers that have improved the impact of its volunteer program.
At the heart of all we do are volunteers. Habitat for Humanity Greater Toronto Area has developed a variety of approaches to recruit and engage volunteers. This includes connecting with local high-school co-op programs and Humber College along with other community partners to help grow its volunteer base; regularly highlighting the amazing contributions of volunteers; offering lunch and learn opportunities; nominating volunteers for its Guiding Principle Awards; and providing volunteer feedback loops through surveys to adapt its volunteer approach accordingly. Habitat GTA connects volunteers directly to Habitat's mission. Families draft and mail volunteer thank you letters and regularly speak at volunteer engagement events. In 2022, Habitat GTA's volunteer base grew 93% with volunteers donating over 90,000 hours.
Congratulations to all our local Habitats for these well-deserved wins!