A life well lived - Terry Petkau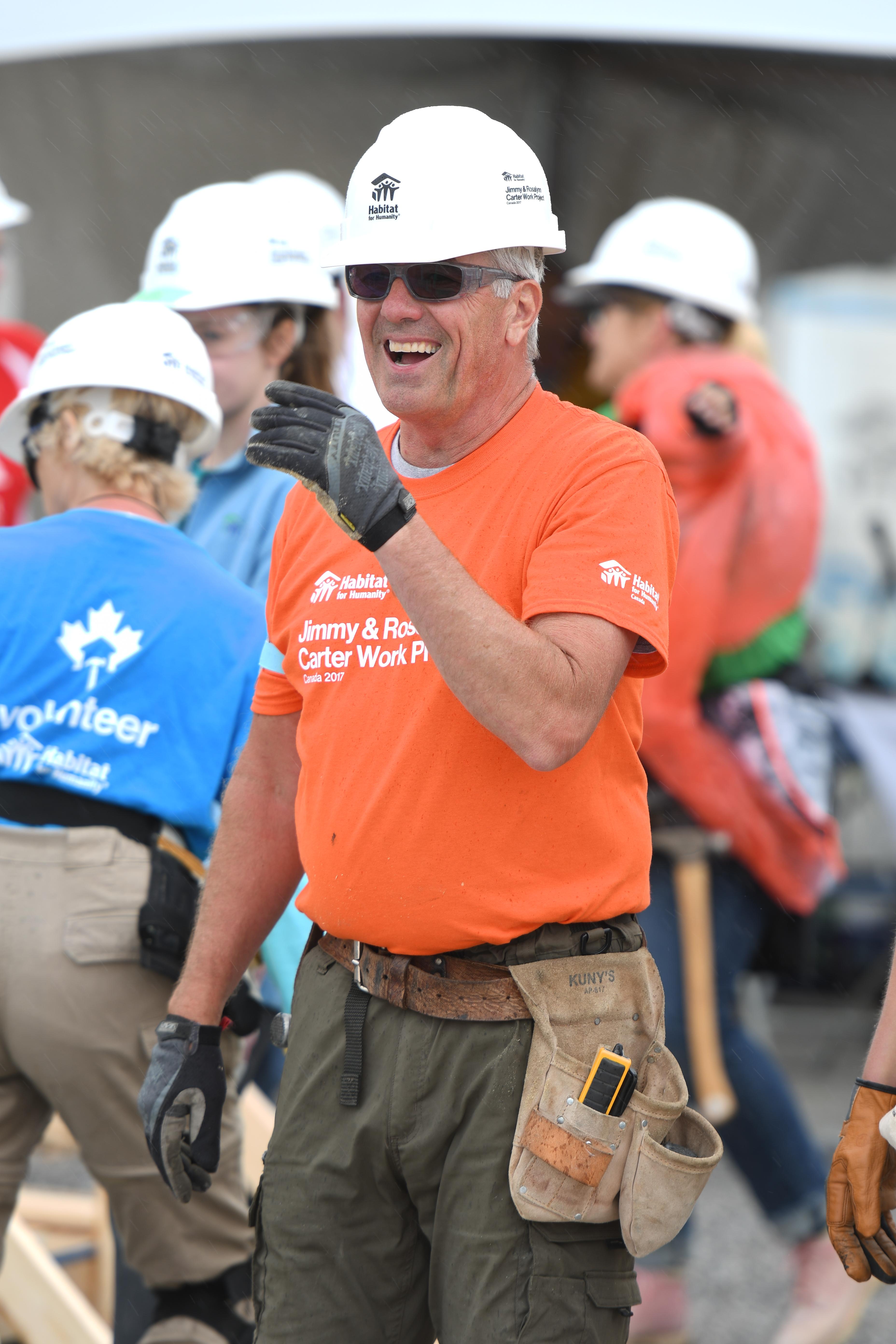 We are sorry to announce that Terry Petkau, a beloved member of our Habitat family, has passed away. You can read his obituary here. For those of you who did not get a chance to meet Terry, you missed meeting a wonderful human being. Terry started as a build volunteer in Winnipeg over 40 years ago, before joining Habitat for Humanity Canada in 1999. Terry has worn many hats since, most recently as the Director, Development Liaison with our Housing and Community Strategy department. He has been an integral part of Habitat's work, helping develop and implement comprehensive health and safety policies and practices to keep our staff and volunteers safe on build sites and in ReStores and offices, providing strategic advice and support to local Habitat for Humanity organizations across the country on construction and build practices, and developing key partnerships to improve our work.

Terry was known as the heart of Habitat – an effective, generous, and inclusive leader who inspired and mentored others, and whose contributions continue to expand safe and affordable housing in Canada and around the world. And he went to many places over the years, both with his wife Audrey, who owns a faith-based tour company, and through his Habitat for Humanity Carter Work Project builds – he participated in over 10 of them, including four spent as US President Jimmy Carter's personal house leader.
In 2005, Terry was instrumental in launching Global Village, our international volunteer program, in Canada. Terry himself was a Global Village team leader, shepherding teams to India, Iqaluit, New Orleans, Mexico, Thailand, and Edmonton. He always brought such incredible skill, leadership, kindness, and wisdom, helping everyone feel included and productive on build sites. After Hurricanes Rita and Katrina in the United States, Terry championed "House in a Box", which involved prefabricating houses here in Canada, including one that he built in front of Ottawa City Hall in the middle of winter. In subsequent years, he continued to support hurricane rebuilding through Carter Work Project pre-builds and the Carter Work Project in New Orleans.
In 2014, Terry received the Kenneth J. Meinert Leadership Award, which honours individuals who, through their exceptional leadership, have significantly advanced the mission of Habitat for Humanity in Canada.
Above and beyond his many roles at Habitat, Terry had the vision behind the Hammer of Hope fundraiser; for eight years he cycled thousands of kilometres across Canada, donating the proceeds to Habitat projects in Canada and Haiti.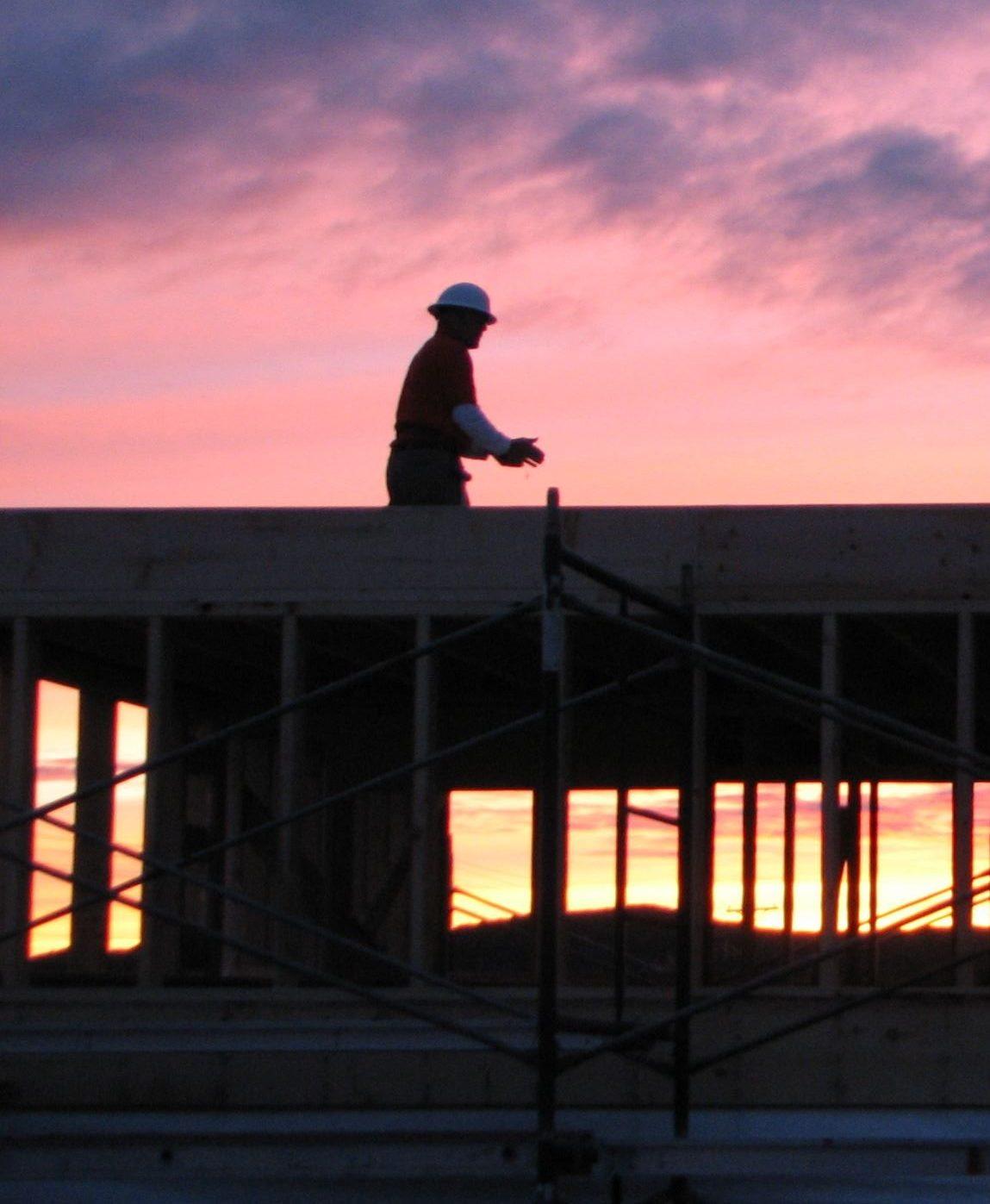 In addition to his dedication and commitment to Habitat's vision of a world where everyone has a decent place to live, Terry was a regular blood donor. To celebrate his 150th blood donation in 2018, he began a campaign to encourage his friends, families, and colleagues to join him in donating. And in 2019 he donated one of his kidneys to give his daughter-in-law and his grandchildren a brighter, healthier future.
Terry took such joy from giving back and helping others. If there is anything to learn from a life like his, it is that you get as much as you give in this world. If we are lucky enough to live half a life as full as his, half as loved as he is, it will have been a wonderful life.
For those of you who knew Terry, we encourage you to share your thoughts and memories on his family's tribute wall, here.
Donations in honour of Terry's memory will go towards continuing his legacy of ensuring more people have a safe place to call home. Click here to make a donation.