International Program
Sep. 19, 2022
Your Global Neighbour: Maria's story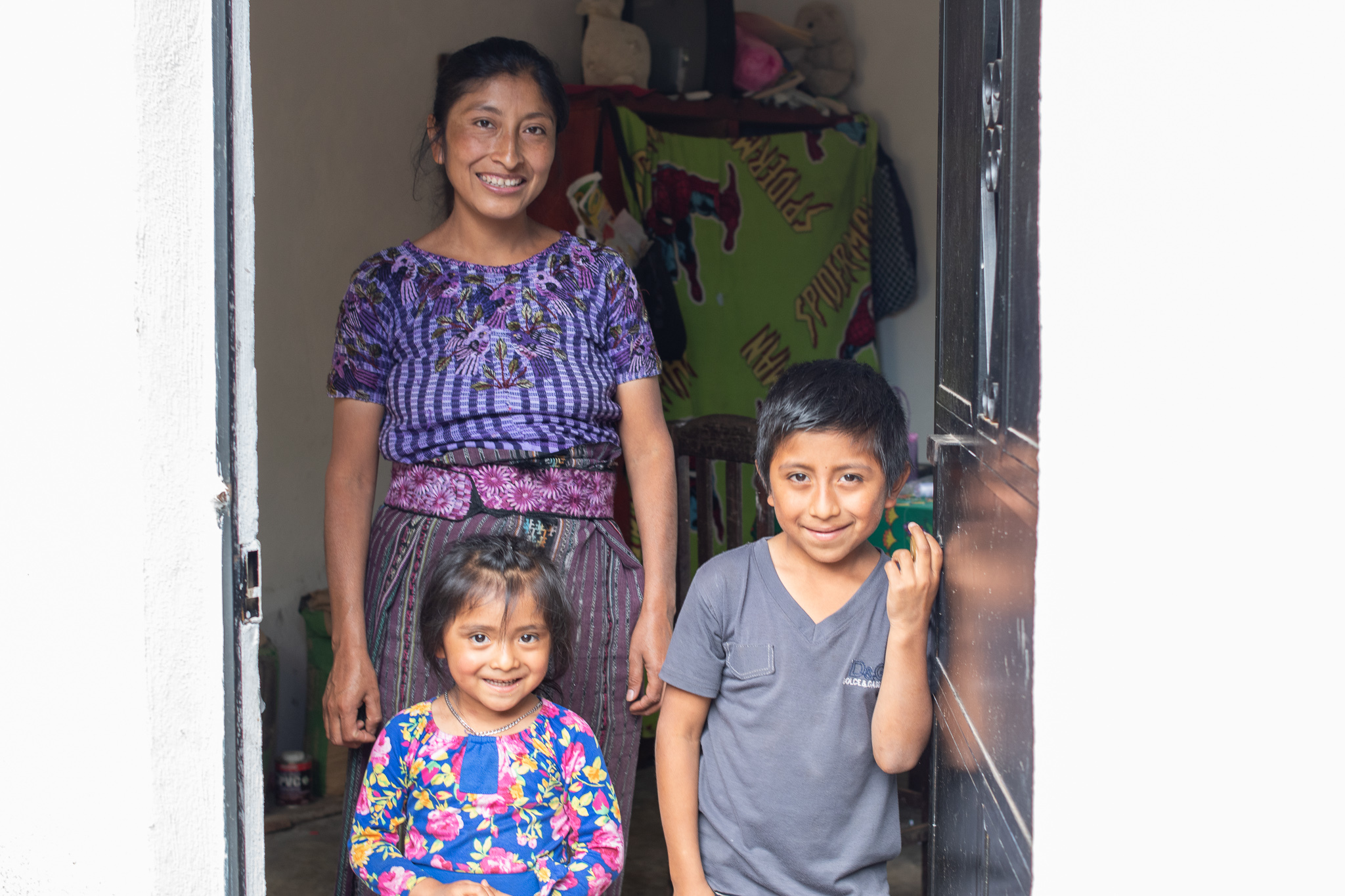 Like Maria and her three children Eddy, Nicolas and little Rosario. Maria is a single mother in Guatemala who works as an artisan to support her family. They now have a new home with a smokeless stove, a bathroom and a water filter. These housing solutions will ensure safer air, cleaner water and healthier lives for her and her children.
The family used to live with María's parents-in-law and nine relatives in a small house built out of adobe blocks, rocks and dirt flooring. Maria no longer has to worry about whether her three children, Eddy, Nicolas and Rosario, have clean water to drink or a safe place to call home.
"It has been really hard for me as a single mom. I was longing for a house of my own, a safe place for my children to grow up in. Now, my dream has become a reality," says María.
This home and many others have been built alongside this community with a goal of being safe and accessible for families that have persons living with disabilities.
What the family enjoys most about their new home is that they can be together. The children spend time with Maria, while she is making her crafts. As a skilled artisan, it is how she makes a living and supports her family.
"Maltiox! (Thank you) I am very grateful to everyone who has helped us. I felt hopeless before but now I feel better. Because of you my children have a safe place to grow up." – María
We focus on working with families with disabilities because while we believe a safe place to call home is foundational for a better life, to truly thrive we need to ensure new Habitat homeowners have the tools they need to build healthier, more financially stable lives.
That's why Habitat Canada partners with Habitat Guatemala, Hope and Healing and the Association of Parents and Friends of People with Disabilities (ADISA). ADISA (Association of Parents and Friends of People with Disabilities) is a local non-profit that provides programs in healthcare, education, employment and social empowerment. Four-year-old Rosario and Maria attend ADISA's health clinic where they receive nutritional services. Rosario is gaining weight and thriving.
As part of an international organization that works in almost 70 countries, we're thankful that we can rely on generous donors like you to make a difference in people's lives in Canada and around the world. Through our Global Neighbours initiative, we partner with local Habitats and other community partners around the world to build and repair homes, provide safe water and sanitation solutions as well as offer skills training and financial education.
Learn more about how we're making a difference around the world: