Domestic Build
Aug. 10, 2017
Scott McGillivray reflects on the 2017 Jimmy & Rosalynn Carter Work Project
Scott McGillivray is the star of hit TV series Moving the McGillvrays and Income Property on HGTV Canada and proud supporter of Habitat for Humanity Canada.
I've worked on a lot of renovation sites in my day, but from the moment I arrived I knew this was going to be different. Never have I seen such energy, such enthusiasm, and such genuine gratitude to be a part of something so important.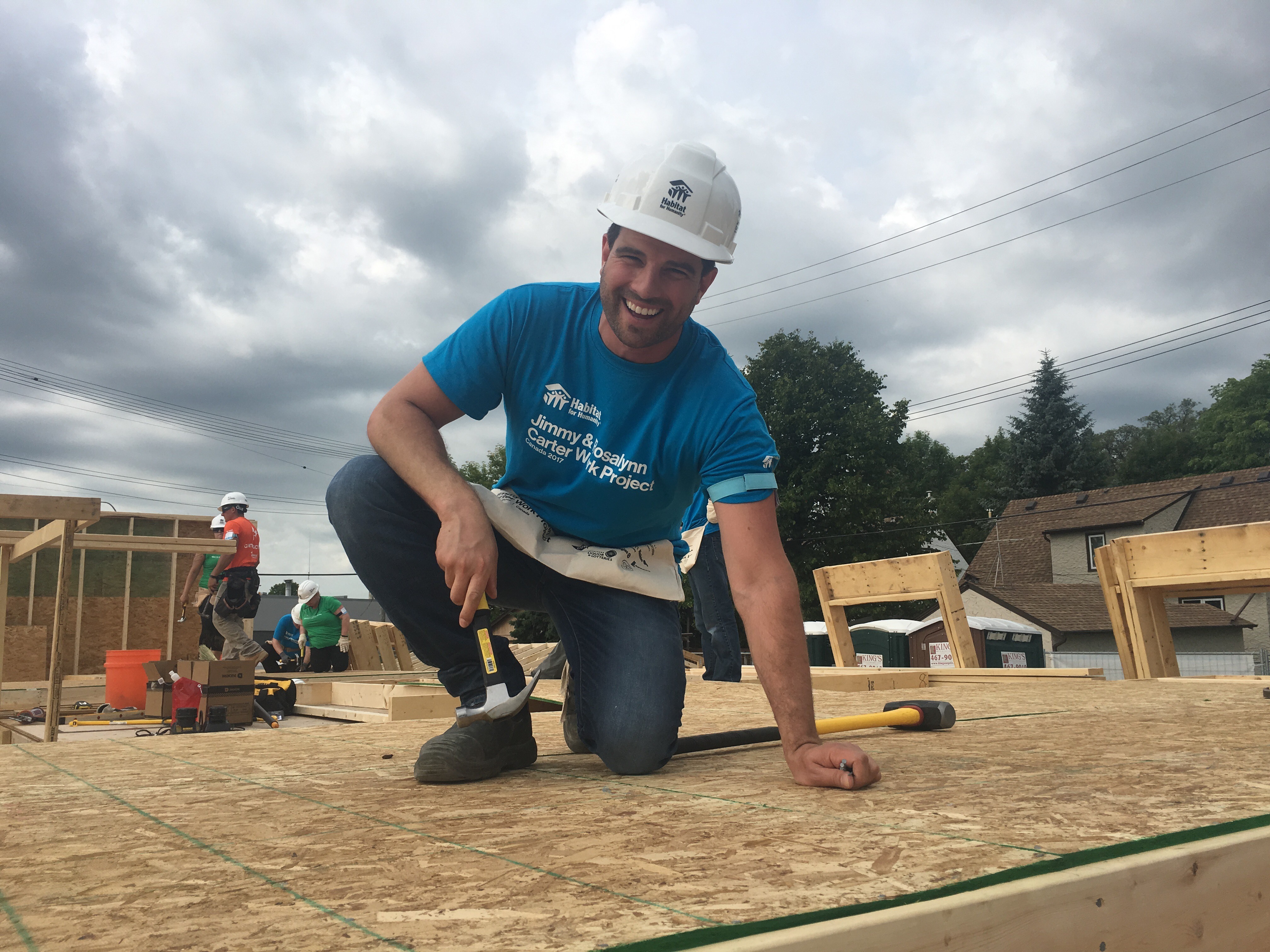 The build itself was great. It's hard to believe that over 500 people travelled from all over the world – the world! – to help families in need. These are people who don't just talk the talk, they walk the walk – putting in 8 hours a day in the heat and humidity. And by the end of the day the amount of work that was complete, and the sense of camaraderie that had been established was pretty awesome. You'd think these people had been working together for years.
Over the two days I spent in Winnipeg, I got the chance to visit all the houses and meet the crews. The idea was that I might be able to answer some questions about building, but as it turns out most of the questions I got were about my wife and daughters. I guess we know who the real celebrities are! At the end of the day we capped it all off with a giant roof raising. It was super intense watching all the roofs being craned up onto the houses at once, and it was an event I won't soon forget.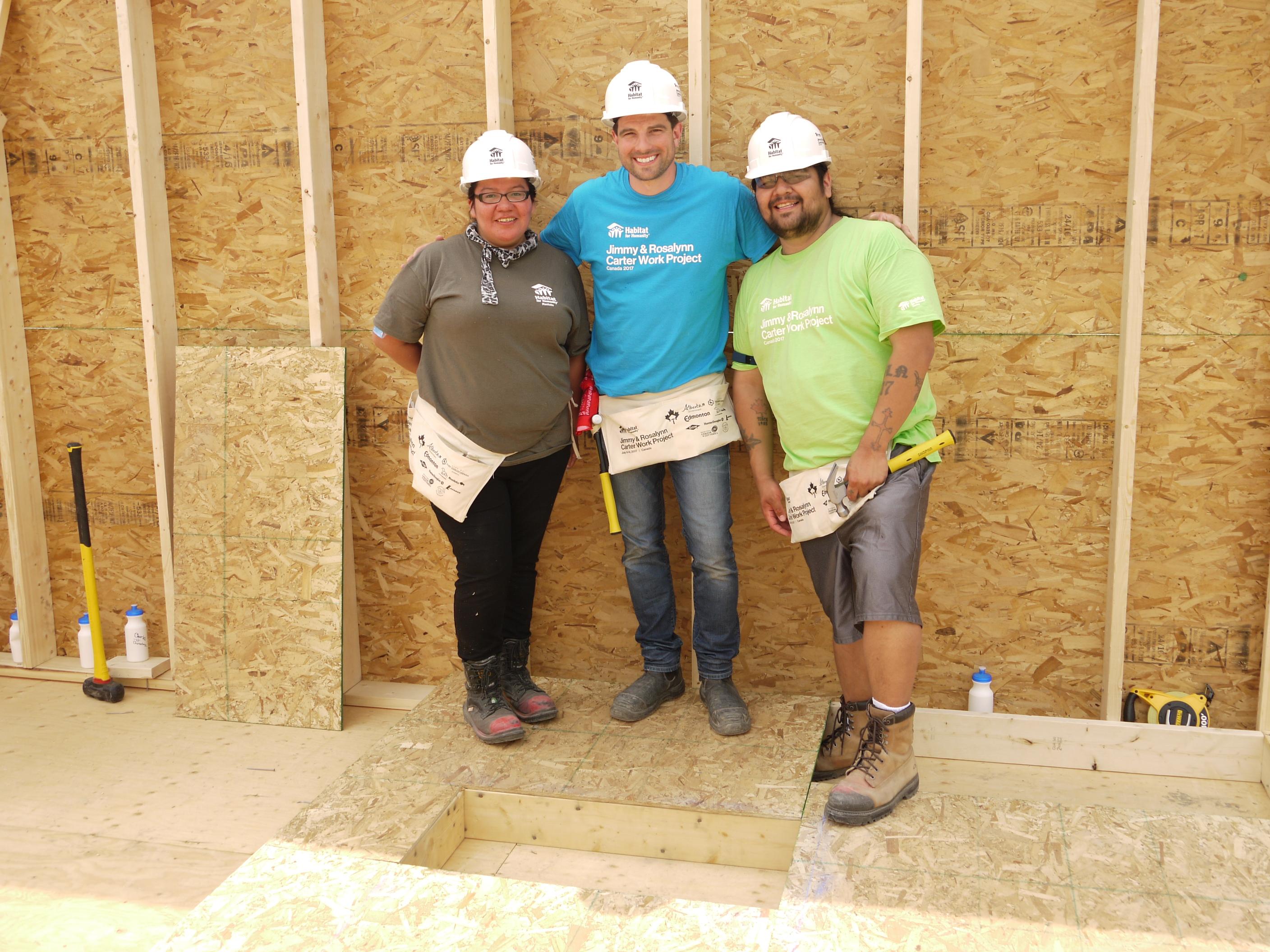 My life gets pretty busy, but taking the time out to work on such an important project has left me re-energized and reinvigorated. I want to thank Habitat for Humanity, the Jimmy and Rosalynn Carter Work Project, and the many volunteers who took the time to make it happen. Looking forward to the next one!