Homeownership
Jun. 11, 2021
Indigenous Housing Partnership: Sadie's story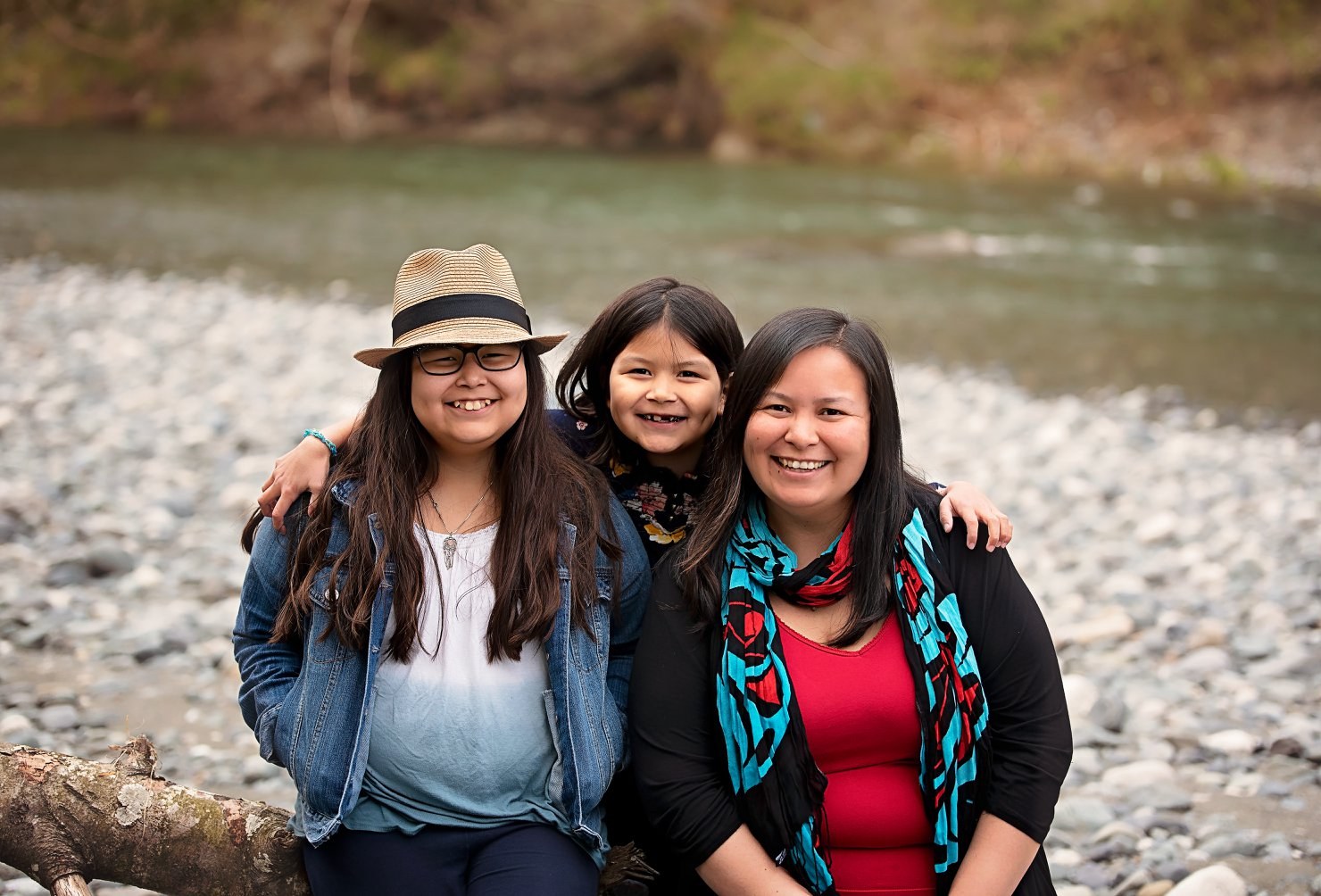 Sadie and daughters Raeanne and Janna have spent the past few years living in her parents' home on the Halalt First Nation Territory, in extremely tight quarters, with Sadie and Janna sharing a room. Affording her own home seemed an impossibility.
"Our current housing situation has definitely been crowded," says Sadie.
Yet, despite her situation, Sadie is proof that determination can pay off. She had previously applied for Habitat for Humanity's Mid-Vancouver Island duplex, built in the Cowichan Valley in 2019. Although she was short-listed, she wasn't successful. But, when the opportunity to apply for a six-plex came up, Sadie applied again and was approved.
Upon receiving the news that they had been selected to partner with Habitat to buy a home, Sadie and her daughters were thrilled.
'I'm so grateful. This is such a good opportunity for my daughters. They have been so supportive, encouraging me along the way and I'm so happy to provide a positive example for them."
Through Habitat's pathway to affordable housing, the Indigenous Housing Partnership and funding from the Canada Mortgage and Housing Corporation and BC Housing, Sadie and her daughters will be moving into their new home very shortly, with an affordable mortgage geared to Sadie's income for the fair market value of their home.
"Now we will all have our own space, and my daughters will have their own rooms," continues Sadie. "That's a big deal for them!"
Sadie and her immediate family, including her parents, also completed 500 hours of mandatory voluntary service with Habitat, working at their local ReStore and well as organizing a river cleanup and bottles drives.
Sadie's ultimate goal is to eventually build her own home on the Halalt First Nation Territory. She knows that the stability of owning a home with Habitat will help that dream become a reality.
"It is amazing to know that when I decide its time for me to move on, I can sell the home back to Habitat to be passed on to another local family in need."
Although she is a little nervous about the responsibility of being a homeowner, Sadie is excited and proud to have the chance to be independent.
Indigenous Housing Partnership
Habitat For Humanity Canada's Indigenous Housing Partnership is an equitable partnership rooted in respect for Indigenous culture, helping deliver housing solutions by Indigenous communities for Indigenous communities. Indigenous families and communities partner with local Habitats across Canada to help create safe and decent places to live – through both affordable homeownership and other housing solutions. In 2020, 22 Indigenous families partnered with their community and Habitat for Humanity to build strength, stability & independence through affordable housing.
While a lack of decent and affordable housing in Canada is an issue that affects many communities, the problems are disproportionately acute when it comes to Indigenous communities and families. Overcrowding, dilapidated housing and a lack of affordability are just some of the issues many Canadian Indigenous families face, especially those living on Traditional Territories (reserves and settlements).