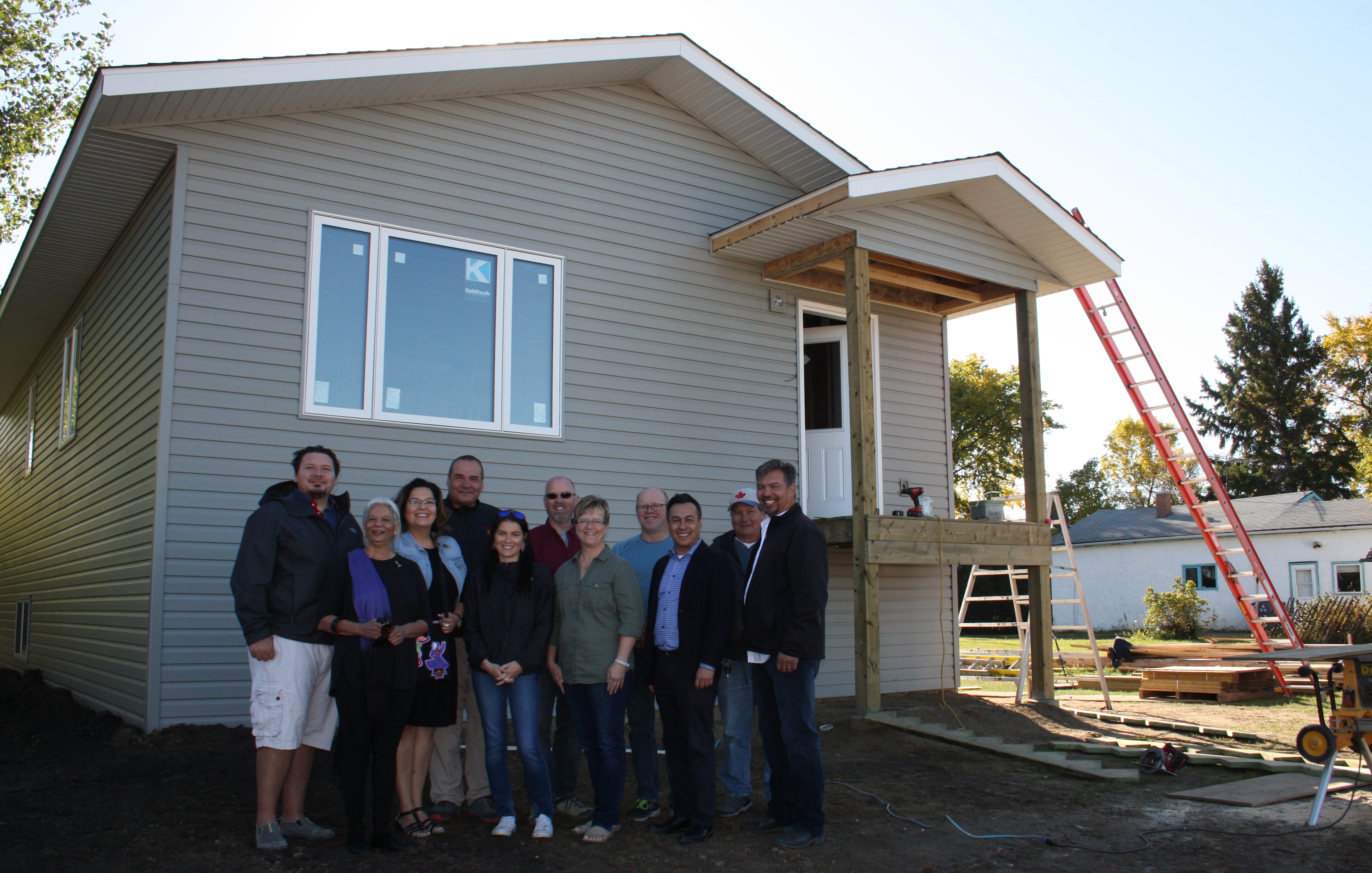 Homeownership
Dec. 19, 2018
Partnering with Indigenous communities in Duck Lake
A small town of approximately 600 people, most of whom are Indigenous, Duck Lake currently has only about 150 family homes – not enough to meet the needs of 600 people. But when a community is motivated to help its own, great things happen.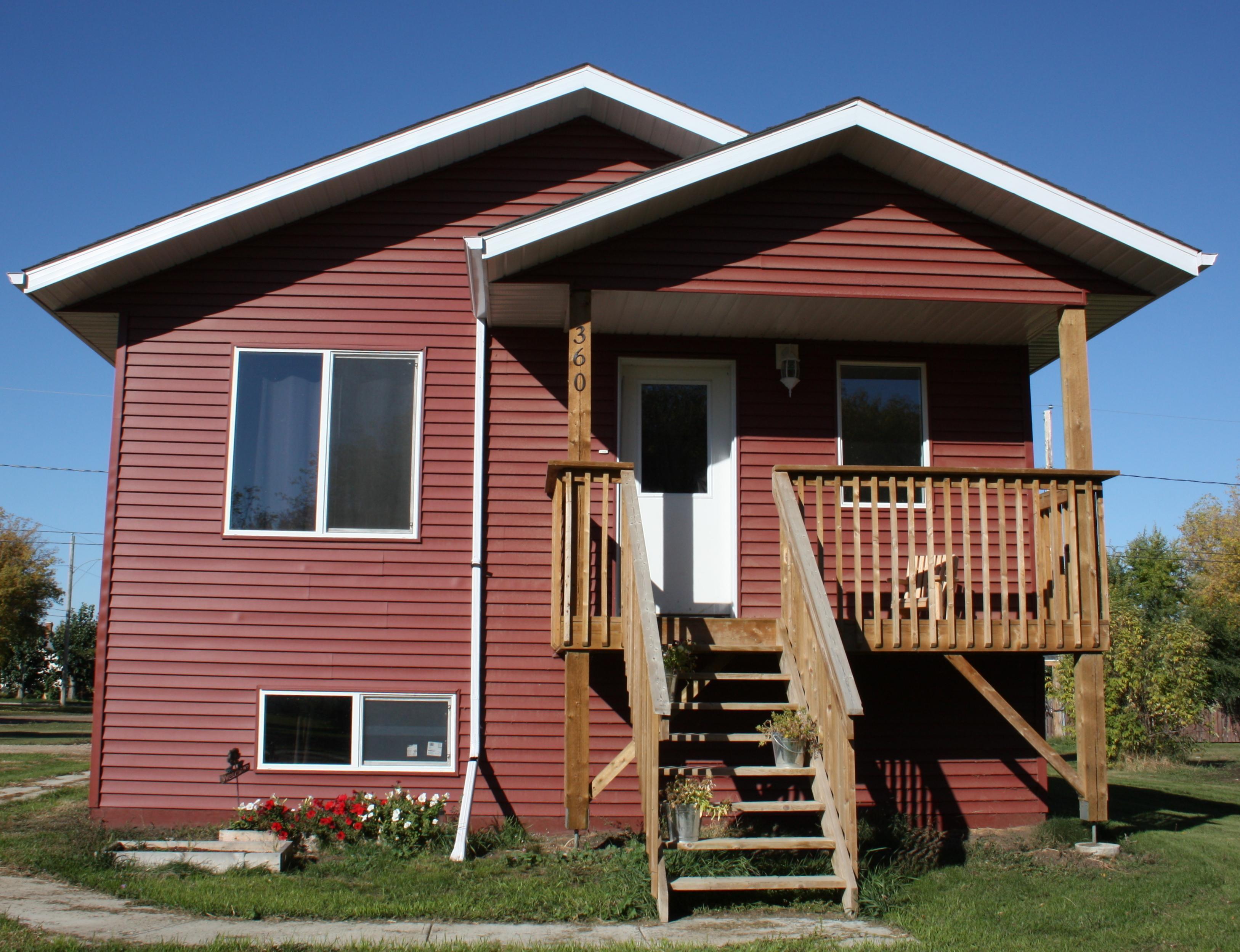 Since 2013, six Duck Lake families have moved into Habitat for Humanity homes, all thanks to partnerships between the town of Duck Lake, the Willow Cree Healing Lodge, The Beardy's and Okemasis First Nation, and Habitat for Humanity Prince Albert. The project has also been supported with contributions from the Government of Canada (through the Canada Mortgage and Housing Corporation or CMHC) along with the Government of Saskatchewan and donations from both individuals and corporations.
"In Duck Lake, our partnerships have been so successful," says Bonnie Guigon, the chair for Habitat for Humanity Prince Albert's Duck Lake chapter. "Habitat brings together the First Nation, the Healing Lodge, and the community."
Building sustainability through skills training
The Habitat partnership with the Willow Cree Healing Lodge, a minimum security Correctional Service of Canada facility located on The Beardy's and Okemasis First Nation Reserve, is a prime example of a partnership that empowers and supports the community.
The lodge helps offenders, referred to as nîcisân (a Cree term that means "relative"), to overcome the stigma of incarceration. Its program provides re-integration opportunities, including contact with the community, so the nîcisân are ready to be an engaged part of the community when they leave the lodge.
"Habitat has been instrumental in the success of our re-integration program," says Eric Michael, director at the lodge. "When the men work on Habitat homes, they're providing a meaningful contribution back to the community."
The nîcisân participate in a construction worker preparation workshop offered at the lodge by the Saskatchewan Indian Institute of Technologies and facilitated by a journeyman carpenter who then works with them onsite at the Habitat builds. They are awarded hours toward their own journeyman/carpenter status and gain skills that prepare them to find employment when they leave the lodge.
Eric stresses that the Habitat program aligns perfectly with the lodge's goals to teach the values of giving back and sharing. "It puts those values into practice and helps the men with their transformative journeys."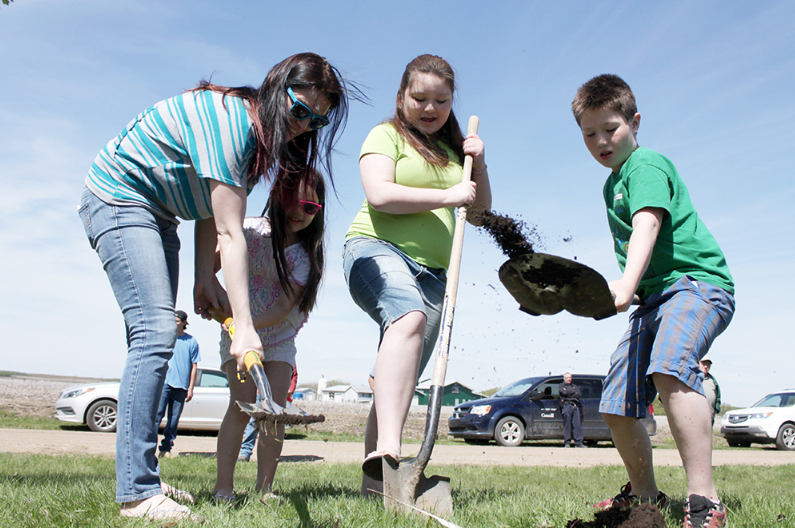 Kristina, a Métis community member who just moved her young family into the fifth Habitat home, agrees. She says that the Habitat for Humanity partnerships created in Duck Lake are great for everyone involved.
Kristina and her three children were living with her mother, whose house is next door to where her new home has been built.
"We watched the guys (from the lodge) work all summer and my kids played in their dirt piles," she says. "We waved hello and goodbye every day. They noticed when we were away and asked how we were when we returned."
Eric agrees. "We've seen the joy and gratitude from the families whose homes we've built," he says. "It's rewarding in so many ways when men who are striving to rebuild their own lives can go out and build to help the community – it's inspiring and a win/win for everyone."
First new home built in Duck Lake in more than a decade

Chief Roy Petit of The Beardy's and Okemasis First Nation says that before the Habitat builds, it had been more than a decade since a new home had been built in the First Nation.
"One of our biggest goals is to have more affordable housing for our community," he says.
Which is why the Habitat for Humanity builds have been such a positive experience. "I don't think there's anything negative that you could say about (the projects)," he says.
While every Habitat build is different, some or all of the building, labour, and land costs are donated.
In Duck Lake, the lots were donated by the town. The houses were built with money from the Government of Canada (CMHC) and the Province of Saskatchewan as well as foundations and corporate and local donations. Habitat for Humanity provided the construction materials, which were either donated or purchased at a discount through local businesses and much of the work was done by the nîcisân.
Almost 40 high school students from the community also helped build. Some were from Stobart Community School in Duck Lake, who helped with renovations to a duplex converted into a family home. Other youth were involved in the construction trades training as part of the Pimacihowin Project from both Stobart Community School and Cst. Robin Cameron Education Complex. The project provides valuable hands-on experience for youth interested in pursuing a career in the trades, and the students get school credits for their work.
It all creates a lot of community connection.
The social benefits of building a Habitat home
"The infrastructure of Duck Lake is aging," says Chief Petit. "Any way we can build our population is beneficial. More houses equal more taxes and more taxes help build better infrastructure."
Bonnie agrees. Every Habitat home built results in $175,000 return to the community in the form of social benefits.
"I can't stress enough how successful this has been to the Duck Lake community; it's the best-spent money the government has ever given," she says. "These people are homeowners, their family and social situations improve, and they pay taxes into the community, stores, and schools. That contribution comes back over and over again."
Chief Petit says he hopes the Habitat builds in Duck Lake lay the foundation for future partnerships and more builds.
"Traditionally, our band members haven't been able to own homes because of lack of financing," he says.
"Banks are now starting to open up to the idea of financing; we'd like to build subdivisions where we already have land through treaty land entitlement," he continues.
"If the banks would finance/mortgage, we could build on this land and our urban band members could have homes."
He believes the Habitat partnership is one big step toward realizing this dream.
Affordable homeownership, part of the Indigenous housing solution
Before she partnered with Habitat for Humanity, Kristina was struggling with her living situation.
"When I left my marriage, my three kids and I moved in with my mother," she says. "It was supposed to be temporary, but five years later, I was still there."
Her mom's home was small for five people. Harris shared a room with one of her daughters while her mom shared a room with the other; her son's room was where the family kept its television, VCR, and toys. She wanted a better life for her kids, and place they could all call home.
"We all really needed our own private space, especially my 13-year-old daughter," she says.
However, homeownership has always seemed out of reach for Harris, just as it has for many families in Duck Lake.
Applying to become a Habitat homeowner with Habitat for Humanity Prince Albert changed everything for her. When Kristina walked into her Habitat home for the first time, she ended up sitting on the kitchen counter, crying – and smiling. She smiled as she pictured the meals her family would share in the dining room, the 'hectic' mornings in the kitchen and the "silence of the many nights tucking my kids in bed in our home…a safe haven."
Habitat for Humanity model creates equity, teaches homeownership
"Habitat not only gives families a way to become homeowners," says Kristina. "It teaches them how."
Kristina's new home is a 1,175 square foot, four-bedroom raised bungalow with a partially developed basement. Owning and maintaining your own home is not an easy task, and requires a lot of work. The Habitat for Humanity homeownership model includes mandatory workshops where family partners learn about the responsibilities of homeownership, including setting goals, budgeting, and home maintenance.
"I think the First Nations people in our community are ready for the responsibility of homeownership; they all have jobs and want something to show for it," says Bonnie. "The confidence to take that risk comes through the Habitat program."
In addition to attending the workshops, Habitat homeowners must prove that they are in need of better housing, that they are able to make affordable mortgage payments, and that they are willing to partner with Habitat for Humanity.
Once selected, families volunteer 500 hours to Habitat for Humanity. They help with homebuilding, work at the local Habitat ReStore, or fundraise.
Kristina will pay for her home through an interest-free mortgage, with payments based on 30 percent of her family's household gross income. The mortgage payments are put into a revolving build fund that is used to provide even more families with affordable homeownership.
"When (Habitat) came to my work to give me the letter to say my family was chosen, it was so overwhelming," she says. "I applied to Habitat to give my kids stability, and now, they will always have a place to come home to. It will always be our home."