Local Build
Jun. 10, 2019
New year, new start for two families on the Tyendinaga Mohawk Territory
The year 2019 will always be a special one for two families in the Mohawks of the Bay of Quinte community. April and her kids, Trinity, CJ and Kira, moved into their new home on December 14, in time to celebrate the holidays and usher in a new year. During the event, Mohawks of the Bay of Quinte education counsellor and project supporter Joe Brown began the dedication with a prayer in the Mohawk language. And on January 10, their new neighbours, Amy and her children, four-year-old Cameron and eight-year-old Kaylen, took possession of their new home just in time to celebrate Amy's 35th birthday.
The two Habitat homes were built as part of a partnership between the Mohawks of the Bay of Quinte and Habitat for Humanity Prince Edward-Hastings on the Tyendinaga Mohawk Territory in southern Ontario near Belleville.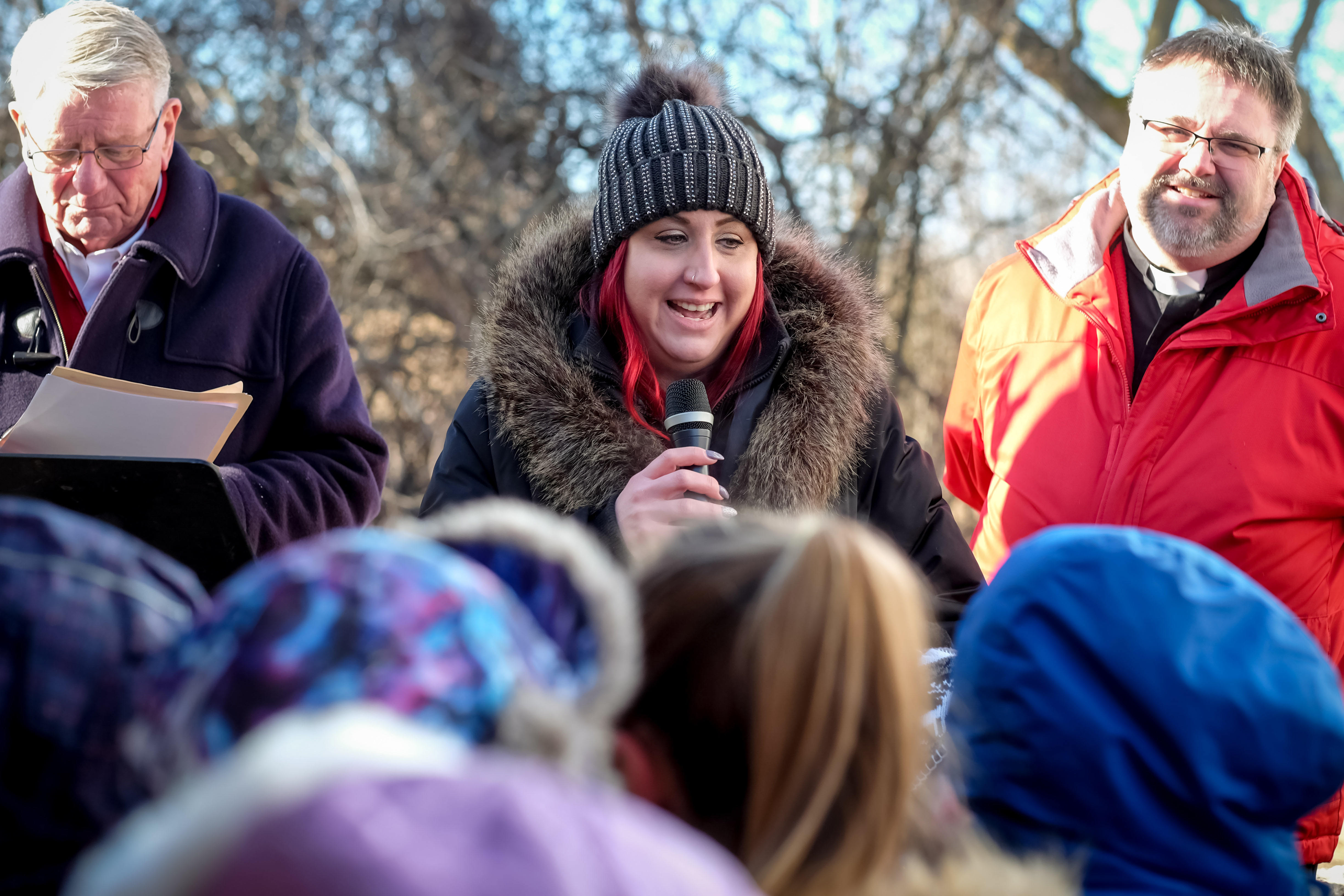 "I was thinking about leaving the reserve before Habitat," Amy said. Meanwhile, April and her three kids, aged 11 to 17, were trying to make the best out of living with her parents. "We were all crammed into a three-bedroom house. We had a makeshift bedroom for my son, so he really didn't have a bedroom," April said.
Now everyone in April's family has their own room in their 1,200-square-foot bungalow. Amy's family's home is the same size and both were built to high energy-efficiency standards which will mean lower energy bills. Both pay an affordable mortgage geared to their income to own their homes as part of Habitat's affordable homeownership program.
Habitat for Humanity Canada's Indigenous Housing Partnership
April's and Amy's housing challenges are not unusual in many Indigenous communities. The federal government has pledged $600 million over three years to support housing in Indigenous communities as part of a housing strategy being developed with First Nations. Overcrowding, mould and access to clean drinking water are just some of the major housing challenges many Indigenous people face day‑to‑day.
That's why Habitat for Humanity in Canada is partnering with Indigenous communities to develop healthy housing solutions with Indigenous families. Habitat Canada's Indigenous Housing Partnership helps improve living conditions for Indigenous families, on and off Traditional Territories, and also offers construction skills training for Indigenous youth and women.
In 2018, 30 Indigenous families moved into their new Habitat homes. With the help of local Habitats across the country, 221 families have achieved homeownership through the Indigenous Housing Partnership, in both urban areas and on First Nations, Métis Settlements, and Traditional Territories. By 2020, Habitat Canada's goal is to partner with more than 300 Indigenous families and provide 200 Indigenous youth and women with skills training opportunities annually.
Dedicated volunteers are key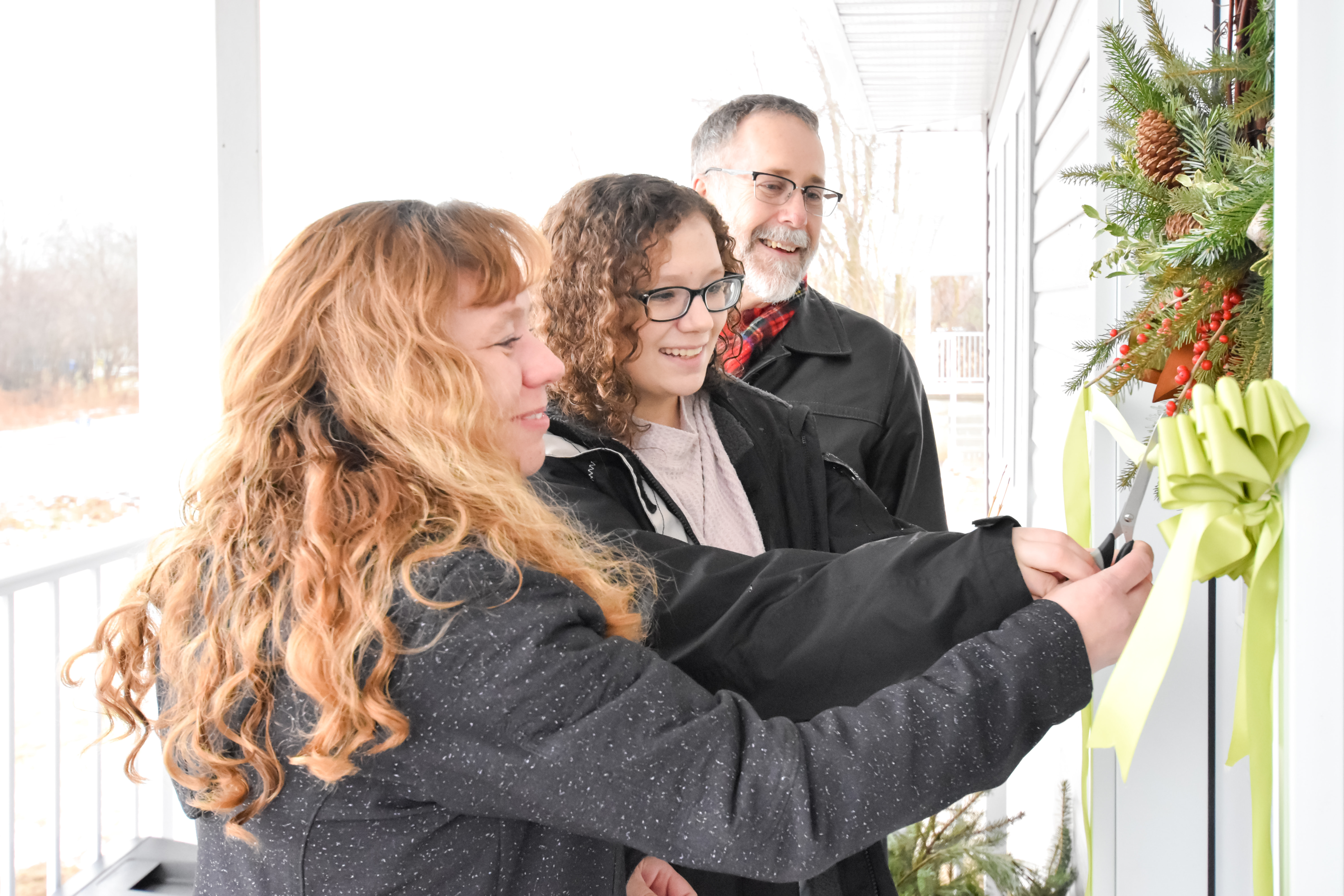 April and Amy spent the summer of 2018 working alongside other volunteers. Families who apply and are accepted to become Habitat homeowners purchase their home through an interest-free mortgage geared to their income with no down payment and contribute at least 500 volunteer hours to Habitat.
"You can learn everything — electrical, plumbing, everything. It's also good to watch every little step along the way," Amy said. Habitat homeowners also receive training in areas such as home maintenance and financial literacy.
Volunteers and community support both from within and outside the Mohawks of the Bay of Quinte community were essential to the success of this project. The project in Tyendinaga would not have succeeded without the support, commitment and hard work of the Mohawks of the Bay of Quinte, many of whom volunteered on the build site.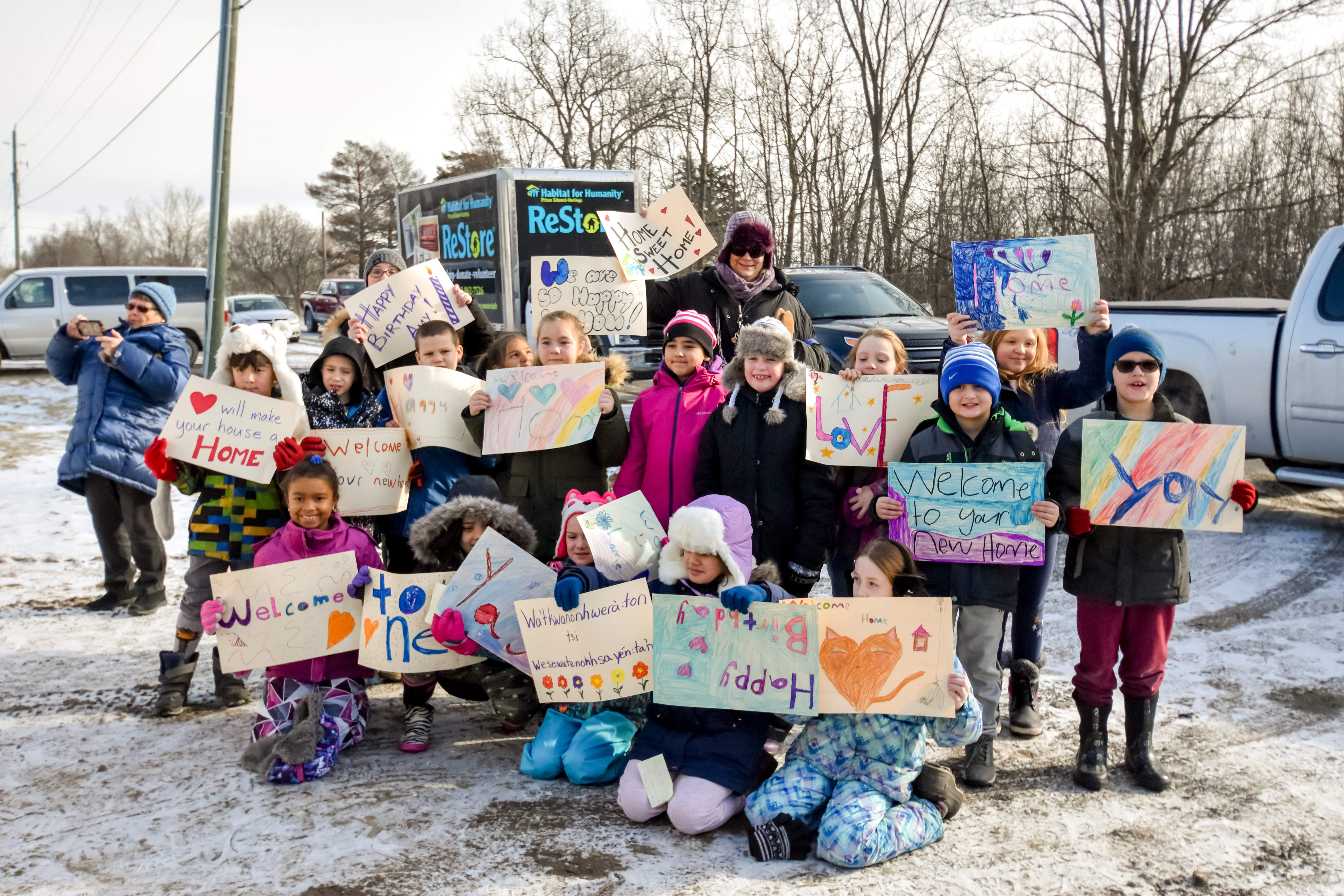 "We were committed from day one to using local talent, local volunteers and local companies wherever possible to build each house," said Bob Clute, now retired, who was the executive director of Habitat for Humanity Prince Edward-Hastings during the project.
Teams of Enbridge employees also volunteered to build the homes on Tyendinaga Mohawk Territory. In 2013, Enbridge partnered with Habitat for Humanity, investing $1 million towards the Enbridge Aboriginal Home Program. "Habitat is about building hope for one family at a time. As part of the Enbridge Aboriginal Home Program, we share in that mission to support Indigenous families and build hope," said Roxanna Benoit, Vice-President of Public Affairs, Communications and Sustainability at Enbridge. "These builds are an opportunity to make a real and tangible difference for this community."
But as important as how this project successfully came together is, those details weren't on eight-year-old Kaylen's mind the day her mom took possession of their new home.
"I'm going to make my room look like Paris," Kaylen said.
Learn more about Habitat Canada's Indigenous Housing Partnership.