Making volunteering for Habitat for Humanity a family affair: Stephen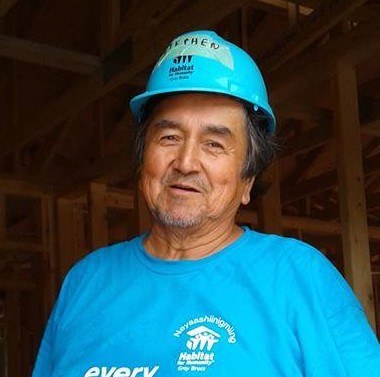 A lot of people say volunteering with Habitat for Humanity is like joining a big, caring family. Stephen Pedoniquott took that feeling to a whole new level. Working alongside two of his brothers, his son, his daughter and his granddaughter, Stephen logged more than 640 volunteer hours with Habitat for Humanity Grey Bruce.
Stephen also had the joy of seeing his daughter, Stephanie, and his four grandchildren take possession of their new Habitat-built home on November 11, 2018. "Stephanie's old place had mould and a leaky basement. Now they are warm and dry, with plenty of space for the kids to study, and everyone feels happy," Stephen says. It was one of four Habitat homes he worked alongside the community and other future Habitat homeowners to help build.
Stephanie's new home is part of an Indigenous housing partnership between the Chippewas of Nawash Unceded First Nation, Habitat for Humanity Grey Bruce and the Canadian Mortgage and Housing Corporation. The First Nation is on the eastern shore of the Saugeen (Bruce) Peninsula on Georgian Bay, Ontario. The home is part of a planned 19-lot development by the Chippewas of Nawash Unceded First Nation.
A semi-retired auto mechanic, Stephen says he enjoys the "hands-on" nature of working on a Habitat build. Framing, installing trusses and windows, and painting were some of his favourite jobs but, at the end of the day, he "likes to do everything."
Being an experienced auto mechanic certainly gives Stephen an edge when it comes to knowing how to use tools, but he says he relied on site supervisors to teach him the ins and outs of construction. It's a message he likes to share with other people thinking about volunteering.
"There are experienced people there to tell you how to do it. They are always beside you to help. You won't have any problems," Stephen says.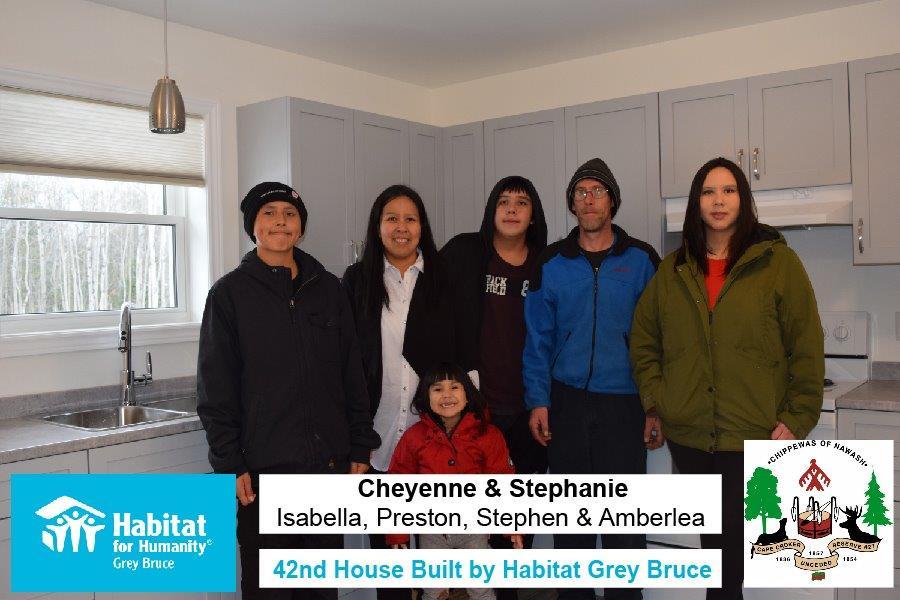 Stephen's affinity for construction didn't mean he just worked on the houses. He went above and beyond being a daily volunteer. He would routinely drive other volunteers to and from the build site, brewed the morning coffee to help the food committee and completed every task asked of him on the build site.
"I guess it was more or less full-time, eight hours a day," Stephen says. But despite his dedication, it didn't really feel like working. "It's such a great learning experience, and you get that really nice feeling when you see the smiles on people's faces."
Stephen's inspiring example has encouraged his family to keep giving back. Stephanie plans to volunteer on upcoming builds in the community. Stephen will also have to keep setting the pace when it comes to volunteer hours if he hopes to remain the family's volunteer hours champ. Brothers Kelvin, age 64, and Al, age 63, have each logged about 400 volunteer hours and are keeping Stephen, age 65, on his toes.
"I guess you could say our support for Habitat for Humanity really is a family affair," Stephen says.