Local Build
Apr. 27, 2020
Local Habitat repurposes ReStore truck for crisis response donations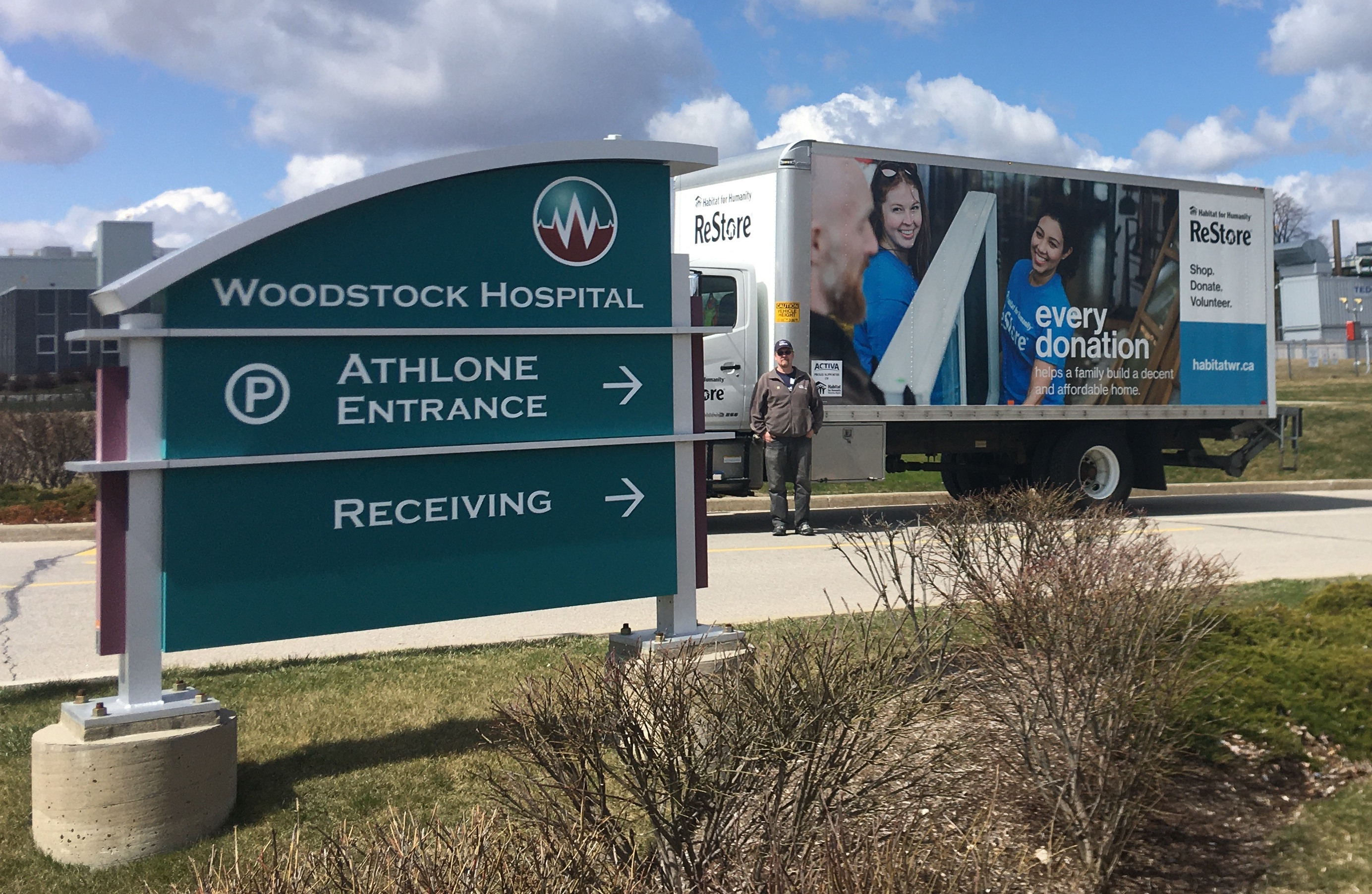 "Personally, I've never been good at sitting back and doing nothing," says Tom Bileski, a community outreach associate for Habitat for Humanity Waterloo Region. Not surprisingly, then, he's happy to be playing a big role in the local Habitat's efforts to help the community fight the spread of COVID-19, alongside their ReStore's truck driver, Scot Holland.
Earlier in March, the local Habitat shut down build site operations and started making plans to move its ReStore online to protect the safety of staff and volunteers. This freed up some remaining staff to refocus their efforts on the immediate impacts of the health crisis in their community. For Tom, who "loves making connections," that started with some phone calls to check-in on ReStore partners and donors.
But when Habitat Waterloo Region's CEO, Karen Coviello, suggested they try to repurpose their ReStore truck, his role quickly evolved. He got to work, scanning the news and making phone calls to members of the community to see where they could be the biggest help. When he came across a story about a local start-up called InkSmith, which recently transitioned from educational tech company to face shield manufacturer, the team knew they found the perfect opportunity.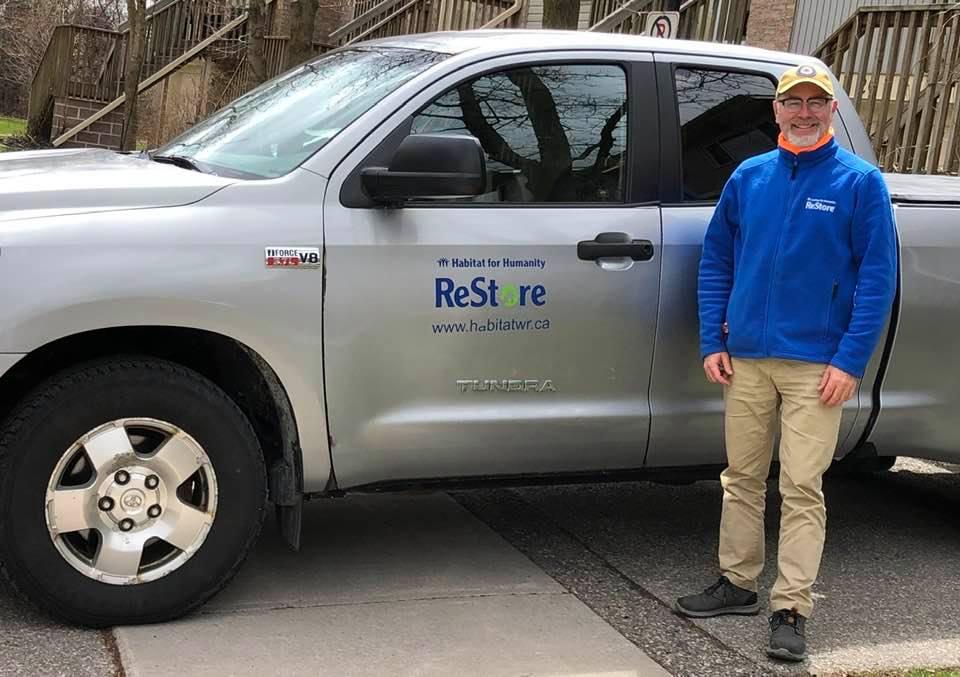 Tom gave them a call to see if they needed help delivering the face shields to healthcare facilities. The next day, he and Holland were donning gloves and face masks to pick up pallets. Within the first two days, they delivered 20,000 face shields to nine different healthcare facilities, and they've since worked out a system so they can maintain that momentum. Now, their team picks up and delivers face shields to a single distribution centre three days a week, unloading four pallets, or about 20,000 face shields, each day.
The partnership with InkSmith is providing healthcare workers in the province with much-needed personal protective equipment (PPE) and has allowed Habitat Waterloo to bring back some ReStore staff, who they'd been forced to lay off. When Coviello spoke about the partnership with a local radio station, it prompted other organizations to reach out for help.
They've since used the truck to help transport a large donation given to the Humane Society of Kitchener-Waterloo and StratfordPerth that set-up an emergency pet food bank, as well as some hygiene products donated to the local YWCA women's crisis shelter. They've also helped move furniture for a local agency known as Reception House, which helps settle refugees in the community. The team imagines there will be more requests like these with time, and Tom says they're willing to help in whatever way they can.
"I'm not surprised that this has worked out the way it has because I find the spirit of doing good permeates all of our discussions at Habitat Waterloo Region," he says. "When an idea is put forward to partner with an organization we've never worked with before, we're always encouraged to find ways we can work together to build up the community. And using our ReStore truck to help facilitate donations in a time of crisis seemed like a great way to take resources that were gifted to us from the community, and keep doing good."
Find your local Habitat to learn more about their response to Covid-19, and what you can do to help families impacted in your community.