International Build
Feb. 12, 2019
Empowering people with disabilities in Malawi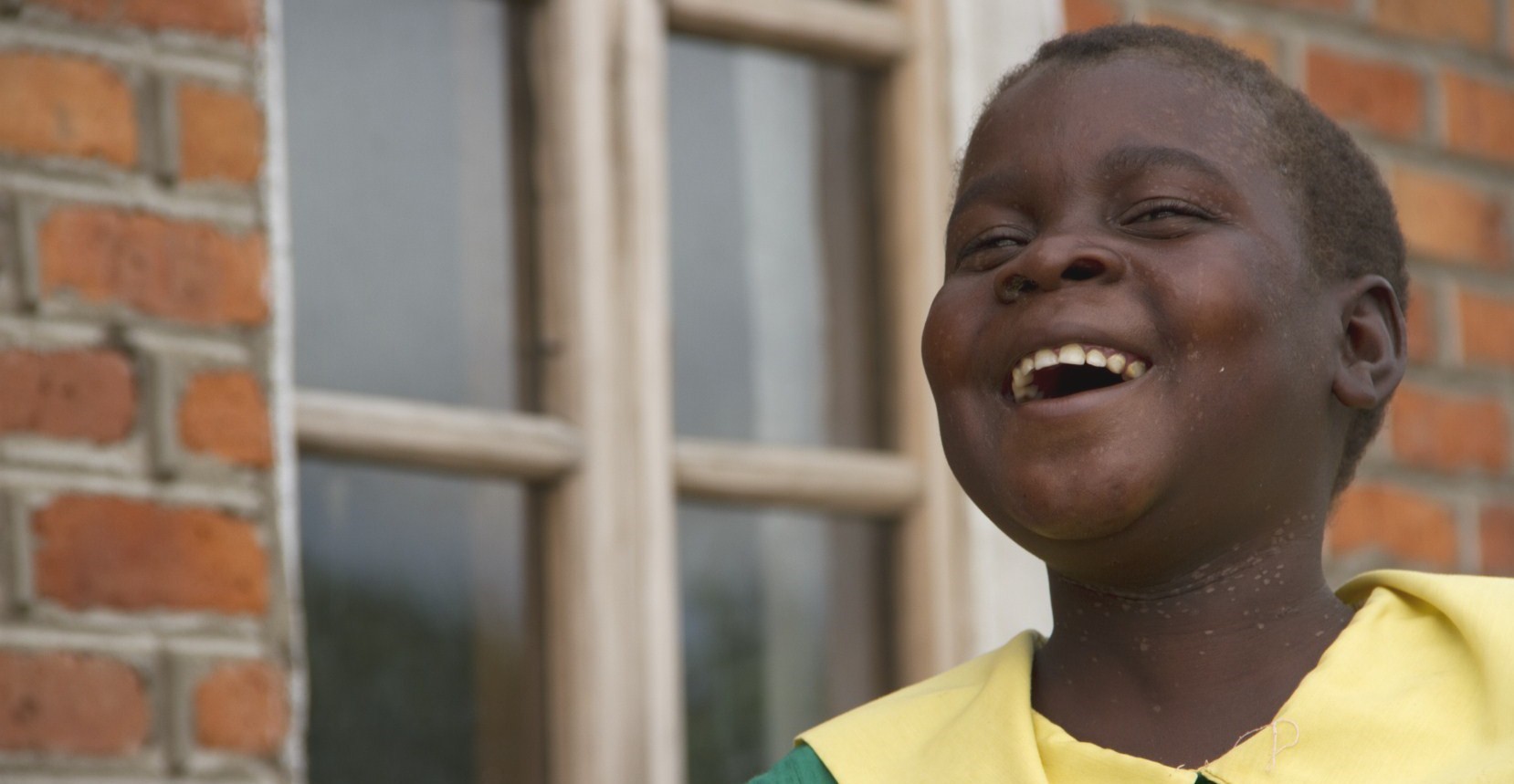 Known as the 'warm heart of Africa', Malawi is among the smallest and least­developed countries in the world. Typical homes in a rural community here are built with mud bricks, dirt floors, and thatched roofs. The substandard living conditions throughout the country put four out of five families at risk of contracting diseases like malaria.
The housing deficit is especially acute among Malawi's special needs community, who often deal with stigma around their conditions. In the Salima District of Malawi, there are 18,000 people with disabilities and 8,000 of those families with disabilities are living in substandard shelter. Although Malawi's government has developed a National Policy on Persons with Disabilities which includes housing as a focus, there has been little tangible results in addressing immediate shelter needs.
Empowering 60 families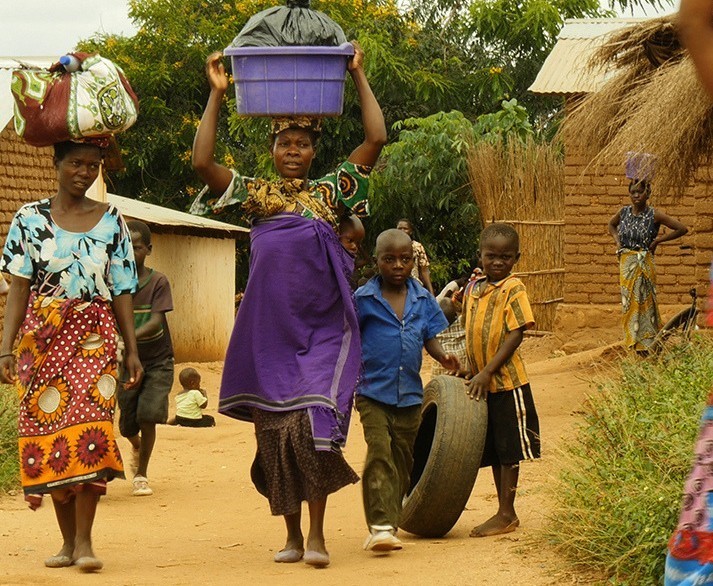 In partnership with cbm Canada, Habitat for Humanity is working towards the goal of improving the physical living conditions and quality of life of 60 families with disabilities in the Salima District. This partnership will enable Habitat for Humanity to further its efforts in addressing the housing needs of these vulnerable families by providing fully subsidized homes equipped with ventilated washrooms within their existing communities. Besides the provision of decent homes and latrines, the project will also undertake training on the care and support of people with disabilities, encouraging the transfer of knowledge to strengthen their families, improve their livelihoods, and encourage an inclusive, holistic community.
Bertha's new Habitat home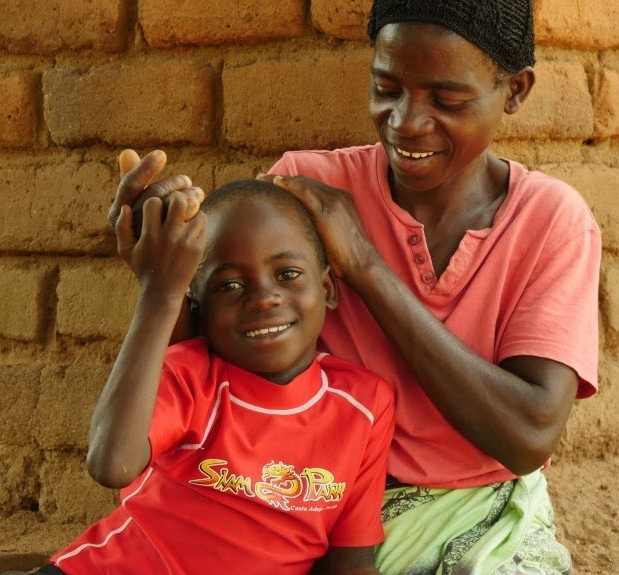 After the sudden death of her husband, the sole breadwinner of the family, Bertha and her five children were left homeless and destitute. Bertha returned to her birth village with her children where they lived in a one­ room mud­brick thatch roof structure that leaked heavily during the rainy season and attracted insects. They were also forced to cook and sleep in the same room as their goats. Malaria and diarrhea became such a consistent fact of life that the children had to stop attending school.
However, the local chief recommended Bertha and her family to Habitat Malawi as a potential partner family. Bertha could not believe the home was hers until she spent the first night there. She says just having a toilet that is clean, safe and dry is a miracle to her. A clean environment to live and sleep in also meant less disease and more frequent school attendance for her children.
The Empowering Families with Disabilities project also encourages learning and knowledge transfer by training not only partner family members, but also community leaders, child protection workers, community based organization representatives, and other influential members of the community. Local leaders will be trained in property and inheritance rights and will­ writing, and members of the wider community will also be provided training on the care and support of people with disabilities. This kind of training is essential in creating awareness about property and inheritance rights and protecting vulnerable families from property­ grabbing. Technical knowledge acquired will lead to better handling of property and tenure­related issues including increasing security of tenure for trainees, and encouraging community­-wide integration of those with disabilities.