Building up youth in El Salvador
In the process of transforming the lives of six families through improved, safe and adequate shelter, we partnered with Habitat for Humanity El Salvador to provide 600 vulnerable local youth with an opportunity to volunteer on the six home builds.
The Building Young Neighbours for Peace project brings together young people in San Vicente, San Salvador and La Libertad to volunteer building Habitat homes. El Salvador struggles with high rates of poverty, inequality and crime – including high rates of gang-related crimes and juvenile delinquency. El Salvador is both the smallest and most densely populated country in Central America. Six out of ten families are living in adequate housing and with almost 37 percent of the populating living in relative or extreme poverty, many families don't have the money to improve their housing. This project engaged youth in productive activities, providing them with an opportunity to learn new skills about leadership and team work, as well as the importance of giving back to the community.

Meet Brenda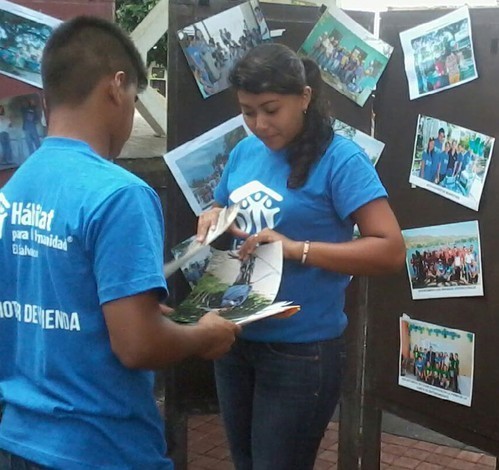 Brenda is one of the youth volunteers who helped build Habitat homes. She's 18 years old and lives with her parents and three younger siblings in the rural community of San Vicente. She's been volunteering with Habitat El Salvador since high school, helping not only build homes but engaging her friends and classmates to volunteer as well. She graduated high school in 2015, and even though she is currently working to support her family so that her younger siblings can stay in school, Brenda still finds time to give back, continuing to actively volunteer with Habitat El Salvador two days a week.