New Vice President of Housing and Community Strategy announced for Habitat for Humanity Canada
After a comprehensive search, Habitat Canada is thrilled to welcome Michele McMaster as the Vice President of Housing and Community Strategy. Michele brings a wealth of experience in communications, housing development and financing and a keen understanding of Habitat's work. She is passionate about affordable homeownership and, in this role, will be a strategic and significant driver of Habitat Canada's efforts to capitalize on land acquisition, development, construction and financing opportunities with a goal of significantly expanding affordable home creation.
Having worked in affordable housing, Michele knows that if there is no quality affordable housing where you are living, you can't create it on your own. Canada's housing crisis requires meaningful, collaborative partnerships between public, private and non-profit sectors to effect transformational change. Expanding partnerships is a key part of Habitat Canada's Framing the Future strategy and a key part of this new role. Michele's experience and skillset will position her to develop and enhance meaningful relationships with developers, landowners, municipal regulators, lenders, social impact investors and other potential partners resulting in more safe and affordable places to call home.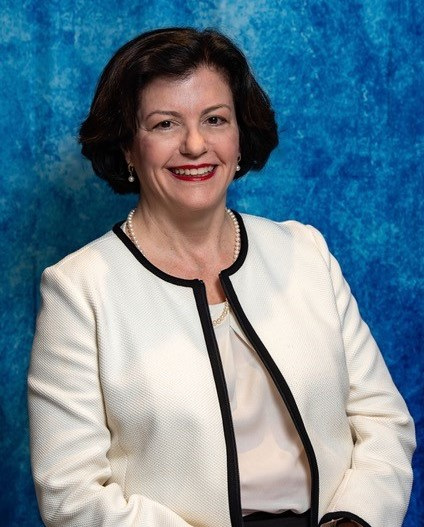 "I am thrilled to be joining the Habitat Canada team. Habitat inspires hope for the future, in the families whose dreams of homeownership become a reality, as well as in all the individuals and businesses who donate their time and goods and money to get Habitat homes built," says Michele. "Habitat's very existence proves that kindness toward your neighbour is still a powerful force for good in this country."
Michele started her career in strategic communications, including as vice president at one of the world's leading public relations firms, Weber Shadwick. She joined Canada Mortgage and Housing Corporation (CMHC) in a communications role in 2009 and transitioned to focus on housing in 2013. As CMHC's Senior Specialist Multi-Unit Client Solutions, Michele has successfully promoted, packaged, and negotiated funding solutions for housing projects Canada-wide by non-profit and for-profit developers.
In addition to her professional career, Michelle has spent the past 30 years with her wonderful husband, Stephen, and her son, Nicholas. In her spare time, she paints and plays tennis. We are excited to have Michele join our Habitat team and look forward to what we will accomplish together.