In Memoriam: Orest Myckan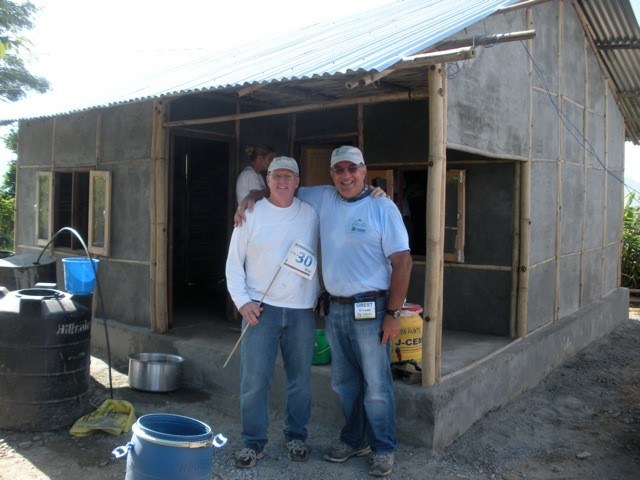 It is with great sadness that we share the news that Orest Myckan, a cherished member of the Habitat for Humanity community, passed away on January 1.
Orest had a long, accomplished career in human resources, working for Dow Chemical in Canada and the United States for over twenty-five years. He was introduced to Habitat for Humanity while working with Dow Chemical and first became a volunteer in 1993. After his retirement from Dow in 1997, he began a new chapter of his life as a tireless volunteer for both Habitat for Humanity Edmonton and internationally with Habitat Canada's Global Village program.
Since 2000, as a volunteer team leader, Orest led over 32 volunteer builds to several countries under Habitat Canada's Global Village Program. Orest organized and led more than 350 volunteers to work alongside local Habitats and communities to build homes in various countries, including the Philippines, Nepal, Guatemala, Nicaragua, Costa Rica, Honduras, Mexico, and El Salvador. Orest's contributions as a volunteer were so instrumental as a volunteer in El Salvador that he was named an honourary citizen of Guadalupe, El Salvador.
Orest was a highly esteemed volunteer of Habitat for Humanity Edmonton. He was a respected member of many committees – including the building committee, stepped in as acting Executive Director, and contributed regularly to the local community as a volunteer Crew Leader.
Orest's lifelong commitment to Habitat and the families we serve made him a dedicated ambassador for our mission. He was very passionate about affordable housing and Habitat's work. Most importantly, he was passionate about the people he helped serve through his action both in Canada and around the world. His dedication was recognized with many well-deserved awards, including the Kenneth J. Meinert Leadership Award in 2012.
Orest leaves behind his wife, Carol, mother, Stephania, three children, six grandchildren and many other family members and friends. He will be deeply missed by his Habitat friends across Canada and around the world. Our hearts go out to Orest's family for their terrible loss.