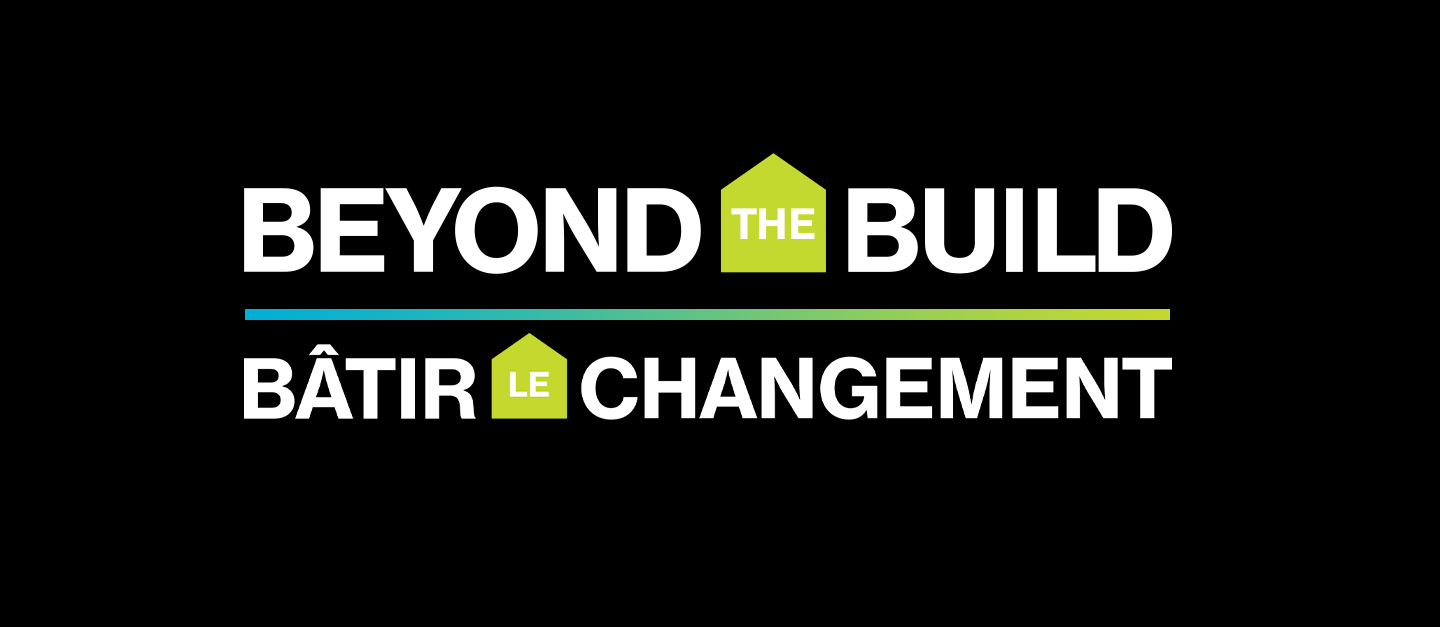 At Habitat for Humanity, we believe everyone has the right to a safe and decent place to live, and that it benefits all of society when they do.
That's why we are looking beyond the build, to how decent housing transforms futures, strengthens communities, and fosters resiliency and stability that can transcend generations.
We are committed to partnering with government, other affordable housing advocates, and with communities at most risk - including people who are newcomers, racialized, and Indigenous - to tackle the housing crisis in this country.

Since 1985, Habitat for Humanity Canada, through 46 local Habitats and thousands of volunteers, has helped more than 4,000 working families become owners of safe and affordable homes. For every dollar Habitat for Humanity receives, $4 in social benefits are returned to the community.

Together, we can go beyond the build, by investing in affordable housing and homeownership to provide a stronger future for families, communities, and our country, together.
As the housing affordability gap continues to widen across the nation, families living with low-income are increasingly less likely to qualify for homeownership and continue to struggle to access affordable housing. We must act now, and we must act together to support affordable housing across the continuum, including affordable homeownership.

Julia Deans, President and CEO, Habitat for Humanity Canada