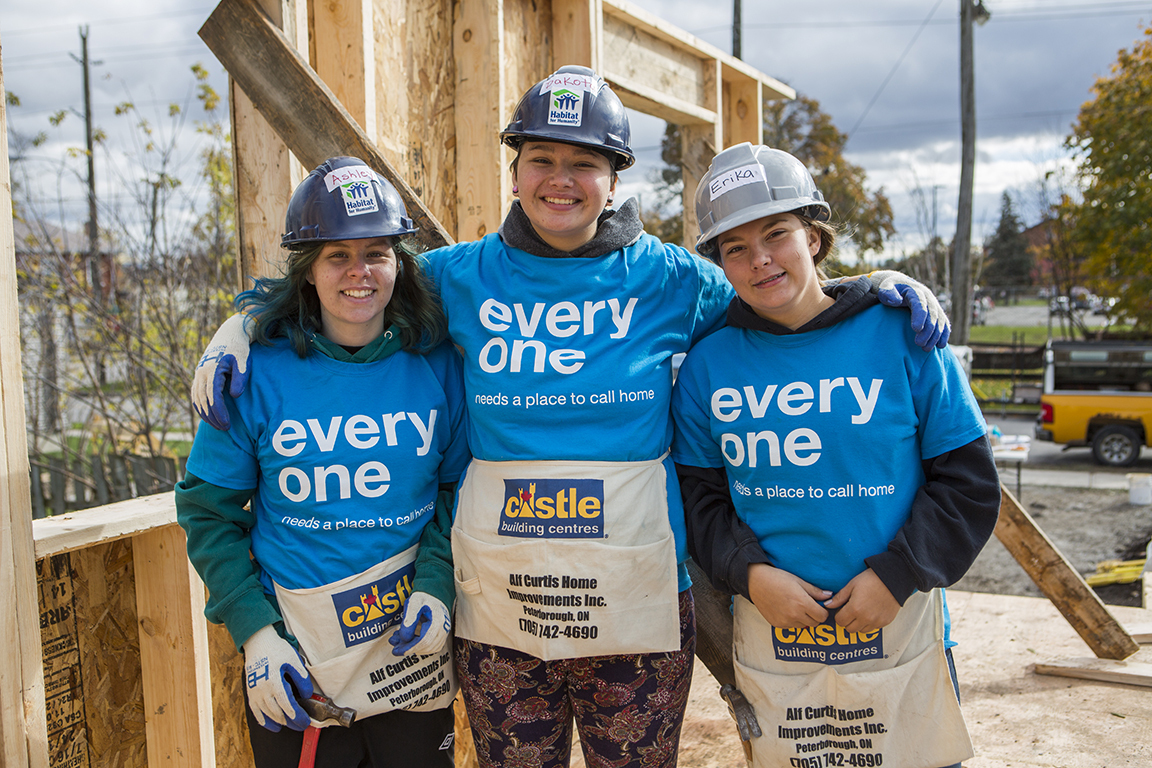 Every Youth Initiative
The Every Youth Initiative empowers youth to build a strong sense of self and community through the Habitat for Humanity experience. Local Habitats work with a number of community organizations and educational institutions in their regions to deliver effective programs that ensure youth are supported and provided with guidance that help them build a better future for themselves and future Habitat homeowners.
Our objectives
Build skills
Provide every youth with the opportunity to gain valuable trade and life skills, forming a strong foundation for better outcomes in education and employment.
Strengthen communities
Empower and engage every youth to help build more compassionate, connected and inclusive communities.
Create advocates
Educate and inspire every youth about the need for, and transformational impact of, affordable housing.
The Habitat build site offers a non-traditional educational experience and a glimpse of a tangible lifestyle, encouraging at-risk youth to get through high school so they can pursue a career in the trades and create a stable life for themselves.

—Chelsey Lemke, Fund Development Manager, Habitat Regina
Help empower every youth through the Habitat experience

Your investment can help us inspire and engage more youth than ever before! Whether it's on a build site, in a Habitat ReStore or at a community event, the Habitat experience will provide them with on-the-job training and life skills that can have a long-lasting and life-changing impact. But supporting Habitat Canada's Every Youth Initiative doesn't just help the next generation build important trade and life skills—it also helps local Habitats build homes for families in need of safe and decent housing.
Your sponsorship will help support the development and delivery of youth programs across Canada. Through these programs, youth participants will receive training to help them develop skills in the following areas:
Trade Skills
• Architecture and design

• General and finishing carpentry
• Workplace safety
• Understanding building codes and regulations
• Customer service
• Retail and marketing
• Computers and administration
• WHIMS
Life Skills
• Teamwork
• Accountability
• Leadership
• Public speaking
• Written communication
• Time management
• Conflict resolution
• Confidence and self-esteem
• Advocacy
The experience I've had with Habitat has taught me a lot about myself! Meeting and greeting ReStore customers has really helped build my confidence and get me out of my comfort zone. Plus, the encouragement I get from staff after accomplishing a big task really boosts my self-esteem.

— Brad, Habitat Canada's Every Youth Initiative participant