National Volunteer Week 2018
Happy National Volunteer Week! This National Volunteer Week (April 15 to 21), we're celebrating some of the amazing volunteers who generously give their time and expertise on Habitat boards and committees, on build sites, in Habitat ReStores and offices or on Habitat Global Village trips. There are thousands of people volunteering with one of 55 local Habitats across Canada to make access to decent, affordable homeownership a reality for more families. We asked local Habitats across Canada to submit their nominee for a volunteer who gave it their all over the past year. Below are some of those shining stars. But we know there are so many more volunteering across the country – and we want to thank all of them for their dedication and hard work. Thank you for making a difference!
There are so many different ways you can get involved with Habitat for Humanity. Find your local Habitat and start volunteering today!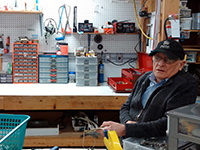 Bill Appleton – Habitat for Humanity Kingston Limestone Region
Bill volunteers at the Habitat ReStore five days a week. Bill is an engineer by profession who has taken ownership in the lighting department and in 2017 was responsible for helping us bring in over $57,000 in the lighting department. He is very proactive and well-respected by the staff and volunteers for his work ethic and professionalism.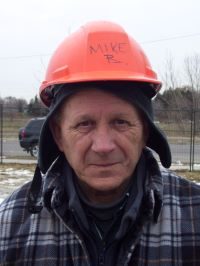 Michael Bradley – Habitat for Humanity Greater Toronto Area
This summer Mike will participate in his 1000th salvage! Michael started as a volunteer with the then Habitat Toronto in 1997 as a member and crew leader for construction crews. Mike soon moved to the Habitat ReStore side of things to become a key member of the Salvage Crew.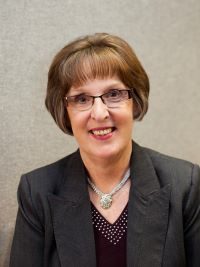 Leona Calhoun – Habitat for Humanity Camrose
A volunteer for 13 years, Leona is a board member, chair of the Family Services Committee, and a key member of their Events Committee. Leona is committed to the mission of Habitat and spreading the word throughout her community. She has positively impacted Habitat Camrose's work in their community and the continued relationships with homeowners.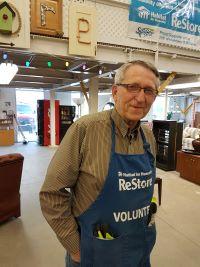 Walter Craats – Habitat for Humanity Southern Alberta
How does one earn the title of Hardware Expert? Why, spend a total of 52 years working in hardware! Volunteering at Habitat ReStore was the next natural step for Walter. When asking him what keeps him busy since retiring (besides Habitat ReStore), he simply answered: "I nap…a lot!" Walter has the best sense of humour and makes the staff laugh every shift!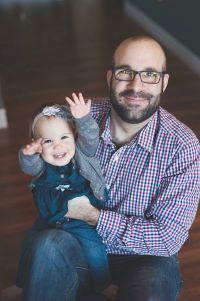 Richard Drouillard – Habitat for Humanity Chatham-Kent
Richard is not only a founding member, but an active volunteer with Habitat Chatham-Kent. As chair of their IT committee, he has played an instrumental role in the creation and success of their Computer Connex Program that is run in partnership with their local municipality. His true involvements could never be measured in hours, but is shown in the accomplishments, successes and continued growth of Habitat Chatham-Kent.





Dennis Dubinsky – Habitat for Humanity Victoria
Dennis joined Habitat Victoria in January 2016 as a new retiree and quickly added on an extra day as a volunteer in their Habitat ReStore. When he learned about their metal recycling program, he revamped their program and generated over $8,000 for Habitat Victoria's Build Fund. He is truly an amazing and lovely human being.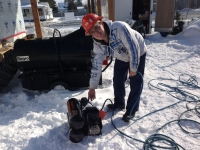 Will Dykstra – Habitat for Humanity Huron County
In one year, Will completed over 120 hours helping build homes with Habitat Huron County. In addition to this, last year he volunteered over 1050 hours with the Habitat ReStore in Goderich. His energy and enthusiasm can't be matched. It's always a joy to have him on the build sites and in the store. Will is a hard worker and extremely precise with everything he does.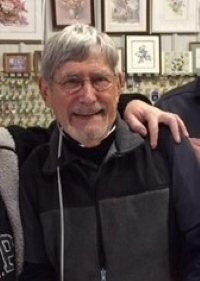 Hans Eijsenck – Habitat for Humanity South Georgian Bay
Hans has been a volunteer with our Habitat South Georgian Bay for 15 years now. He is committed to coming every Wednesday. It was Hans' idea to run a senior's day at the Habitat ReStore every Wednesday with 25% off which has proven very successful and has increased sales on an otherwise slow sales day of the week. He also volunteers with another local outreach organization and transports donations to us in his own car every Wednesday.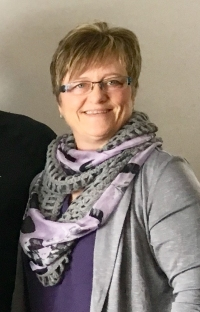 Bonnie Guigon – Habitat for Humanity Prince Albert
Bonnie Guigon started volunteering for Prince Albert in 2013 for our Duck Lake Chapter. While board chair, this chapter built five Habitat homes, and completed one Renew It project. Bonnie has built real friendships and changed the lives of the families she has served. Habitat Prince Albert is so grateful for Bonnie and her hard work. Without her leadership they may not have been able to help these families and build such great community pride.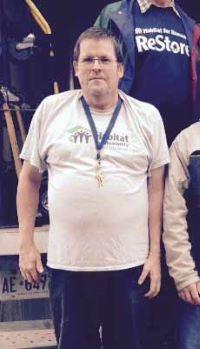 Kevin Guy – Habitat for Humanity Heartland Ontario
Kevin never missed a volunteer shift, contributing over 4,500 hours in his time with us. Despite traveling to our Habitat ReStore by public transit, Kevin was never late for a shift. We could rely on him, and were confident in his abilities to get any task assigned to him done on time and done right. He is a very creative and multi-talented individual; his abilities with numbers are extraordinary. Due to health issues, Kevin had to unexpectedly resign from his volunteer role. He is missed by volunteers, staff and Habitat ReStore customers.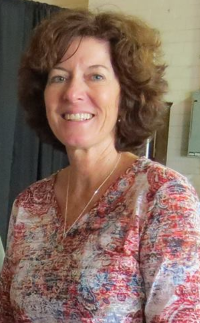 Jenny Hughes – Habitat for Humanity Wellington Dufferin-Guelph
Jenny is the true embodiment of the Habitat for Humanity spirit. As a member of the board of directors and chair of the Family Services Committee, she has helped to bring Habitat Wellington Dufferin Guelph's vision and mission to life. It is through Jenny's leadership, dedication and compassion that we have been able to make a profound difference in the lives of so many within their communities.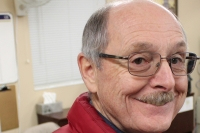 Larry Macauley – Habitat for Humanity Okanagan
As well as volunteering in the Habitat ReStore, on build projects, and travelling to help prepare new Habitat ReStore venues, Larry contributes time, and innovative thinking as a Habitat ReStore committee member. He is #1 in customer service, innovative displays, organization and hard work ethic. He is also one of the pioneers in our Mentor Volunteer Program.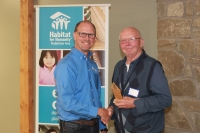 Karl McLellan – Habitat for Humanity Fredericton Area Inc.
Habitat Fredericton Area Inc. was founded in 2000 by four individuals who wanted to make a difference. Karl was one of those caring individuals. Generously offering his years of acquired carpentry knowledge and expertise, he volunteered on the very first Habitat Fredericton home build in 2002 – and has volunteered on every local build since. We are so very thankful for Karl's early vision of what a local Habitat could accomplish, and his many years of passion, dedication and commitment.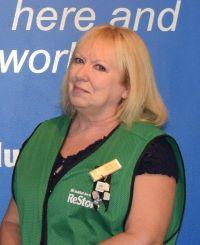 Marion Moore – Habitat for Humanity Grey Bruce
At the Hanover Habitat ReStore Marion Moore is an invaluable part of the Habitat team with more than 6000 hours served over the last 10 years. Her commitment to customer service and attention to detail does not go unnoticed. She is always willing to help improve the store with her incredible insight and boundless energy. Marion's positive attitude and genuine smile to each customer makes a visit to the Hanover Habitat ReStore a pleasant experience.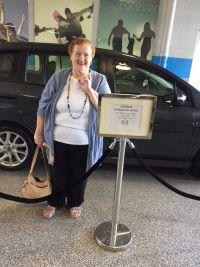 Glenda Nixon – Habitat for Humanity Southern Alberta
Glenda had been volunteering for five years and is an invaluable member of Habitat Southern Alberta's Family Selection Committee. She is prompt and thorough in her work and really takes the time to connect with the families. Glenda goes above and beyond her volunteer role by taking the time to make sure families understand the homeowner process and how they can navigate through it. Friendly and courteous, she is an absolute delight to work with, and very dedicated to our mission.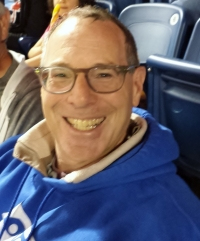 Allan Potechin – Habitat for Humanity Halton-Mississauga

Allan has been volunteering with Habitat Halton-Mississauga for over four years. He is a salvage leader, who leads groups of other volunteers into a donor's home to teach and guide them on removing and salvaging kitchens. Allan is patient and kind to each volunteer and celebrates inclusion and diversity by actively seeking and engaging new volunteers. Allan's volunteer work helps Habitat Halton-Mississauga keep over 700,000 pounds out of landfills each year.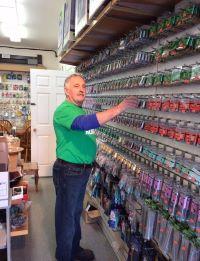 Edward Power – Habitat for Humanity Newfoundland & Labrador
Ed began volunteering in the Habitat ReStore in 2016 and been an asset to the team. Ed never misses a shift that he is scheduled for and will take on any task that is asked of him with a positive attitude. He provides excellent customer service and has developed a wonderful rapport with all the staff and volunteers. Habitat Newfoundland and Labrador consider themselves lucky to have Ed on their team and hopes he will continue his work with them for many years to come.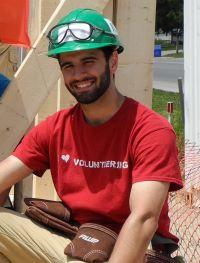 Peter Oliveira – Habitat for Humanity Waterloo Region

Peter Oliveira, an engineering student at the University of Waterloo, began volunteering in the fall of 2016. By May 2017, Peter and three friends launched the new Habitat for Humanity University of Waterloo Campus Chapter and soon had close to 100 faculty and students signed up. They are working towards their goal of becoming a house sponsor and have also implemented a design team to generate ideas for sustainable Habitat homes.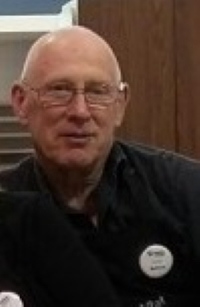 Harold Rempel – Habitat for Humanity Windsor-Essex
Harold Rempel was one of the first volunteers to join Habitat Windsor-Essex's Leamington Habitat ReStore two years ago. He is a dedicated volunteer who comes in twice a week. He is generous with sharing his knowledge and extremely patient with newcomers and novices. Harold never says no to coming in for extra time when needed. Harold is Habitat Windsor- Essex's constant rock in Leamington.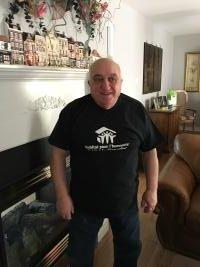 Joe Rizzuto – Habitat for Humanity Quebec
Joe has been a volunteer construction supervisor with Habitat Quebec since 2012. As a retired telecommunications worker, he has over 30 years of technical experience and a love for construction. His skills have been invaluable to Habitat's mission. For the past six years, he has committed one day a week to Habitat. When there are no construction days he is happy to help at the Habitat ReStore fixing shelves and other furniture. Volunteers regularly say how much they enjoy working with him and that they appreciate his patient nature.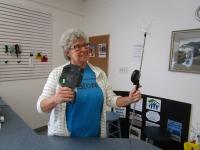 Janice Scott – Habitat for Humanity Southeast BC
In 2017 Janice worked the most hours of any of the Habitat ReStore volunteers at Habitat Southeast BC. She is one of the Grand Forks Habitat ReStore's longest-serving and most reliable volunteers. She is capable of handling any of the duties required at the Habitat ReStore and her pleasant demeanour adds an extra touch to the atmosphere in the Habitat ReStore. She has always been willing to put in extra time if called upon.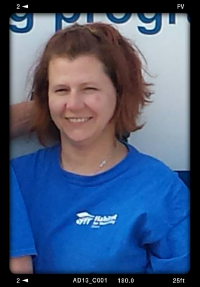 Jackie Simons – Habitat for Humanity Brant-Norfolk
An all-star volunteer with Habitat Brant-Norfolk for almost four years, Jackie volunteers four days a week in the Habitat ReStore, on the fundraising committee and in the office. Jackie helps with graphics, communications, social media and marketing. Habitat Brant-Norfolk has been so fortunate to have the skills, talent, experience and energy that Jackie brings to everything she does!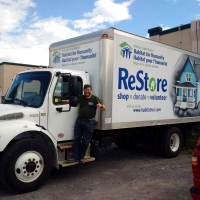 David Stitt – Habitat for Humanity Greater Ottawa
David first volunteered in 2002 for a blitz build in south Ottawa. He has contributed countless hours over the years and, since retiring, has become an integral and treasured member of the team. Over the past year, he has been instrumental in advocating and planning for their new Habitat ReStore in Stittville, which is opening this spring. David's experience with research, writing, and financial advising has been invaluable to their growth and development.
Greg Tank-Yuk – Habitat for Humanity Durham
As a member of the volunteer Family Selection Committee and regular crew member at the build site in Oshawa, Greg first started volunteering in 2016, and knows that what he is doing is making a huge difference in Habitat homeowners' lives. When asked why he thinks others should volunteer for Habitat Durham, Greg said "You're helping an excellent cause, you learn tons about construction, you work with a great group of people, and it truly is a lot of fun!"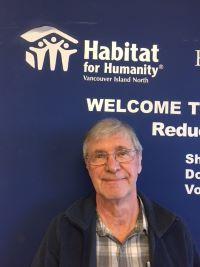 Al West – Habitat for Humanity Vancouver Island North
Al West has been a volunteer at the Courtenay Habitat ReStore since 2006 and has logged over 9000 hours. He is a jack of all trades from testing and repairing electrical appliances to assisting on the floor when needed, and being there to help in any capacity. Most importantly, Al does all this with enthusiasm and cheerfulness. Al's fellow team members know they can count on him to be a source of knowledge, assistance, and a ready smile. Simply put, Courtenay Habitat ReStore is a better place because Al spends his time there.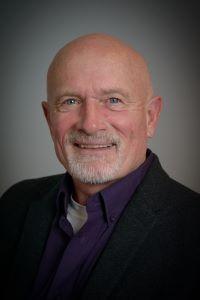 Dave Wiens – Habitat for Humanity Niagara
If you look up humble in the dictionary, there should be a picture of Habitat Niagara volunteer Dave Wiens. A member of Habitat Niagara's board of directors since 2015, Dave's involvement with Habitat Niagara goes back a number of years. Dave owns a framing and homebuilding company and for many years has been responsible for "blitz" framing Habitat Niagara houses. Habitat Niagara is honoured to recognize Dave's remarkable contribution and commitment to delivering not only a speedy, but extremely solid, framework for our families, futures!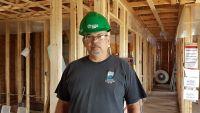 Adrian Wilson – Habitat for Humanity Nova Scotia
As Chapter Chair and Build Chair of Habitat Nova Scotia's Cape Breton Chapter, Adrian is the epitome of a leader. During his four years as a volunteer with Habitat, Adrian has demonstrated great passion, dedication and leadership. Adrian is a professor at the Nova Scotia Community College, yet still found time during the school year to build. Adrian will tell you that he could not do it without his fellow volunteers with the Cape Breton Chapter, who as just as dedicated as he is to helping families build strength, stability and independence through affordable homeownership.