Wine Rack kicks off annual Cuve for a Cause campaign on October 14th
Campaign goal of raising $80,000 for Habitat Canada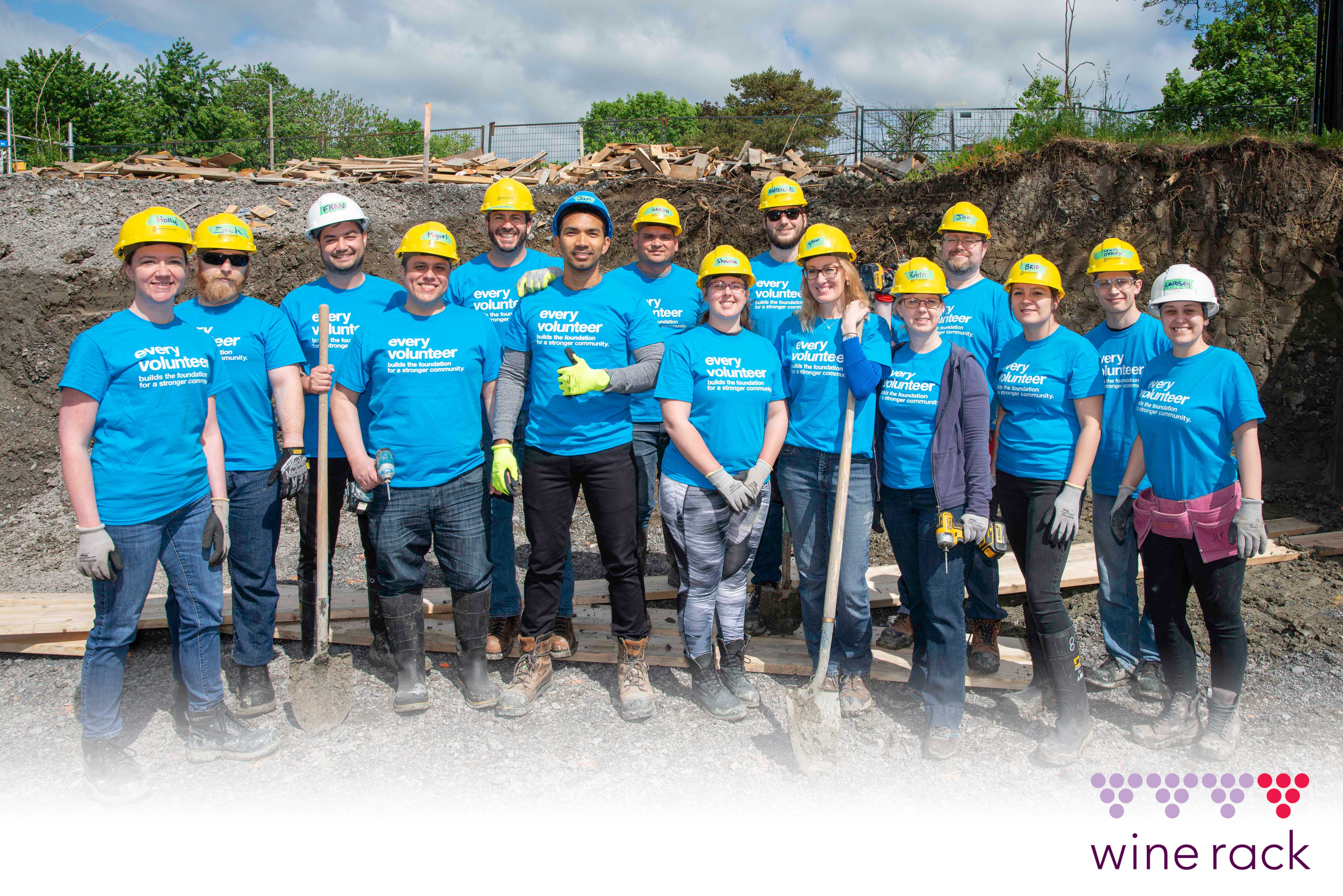 We're excited to announce that Wine Rack is once again holding its annual Cuve for a Cause campaign, raising money to help families build strength, stability and independence through affordable homeownership.
During the campaign, which will run from October 14 until the end of November, Wine Rack will be donating $2 from the proceeds from each bottle of Jackson-Triggs Cuve for a Cause sold, with the goal of raising $80,000 for Habitat Canada.
A long-time partner of Habitat Canada, Wine Rack has raised more than $1 million in support of Habitat homebuilding projects across Ontario through its 160 retail stores over the past 6 years.
Wine Rack employees (pictured above) have also been incredibly active on Habitat build sites throughout our partnership. In just over six years, 556 employees have contributed more than 4,090 volunteer hours on 52 different build sites across the province.
We would like to sincerely thank Wine Rack for their generous support and continuous commitment to Habitat for Humanity Canada and the families we serve!
To find a Wine Rack store selling Jackson-Triggs Cuve for a Cause near you, visit https://www.winerack.com/