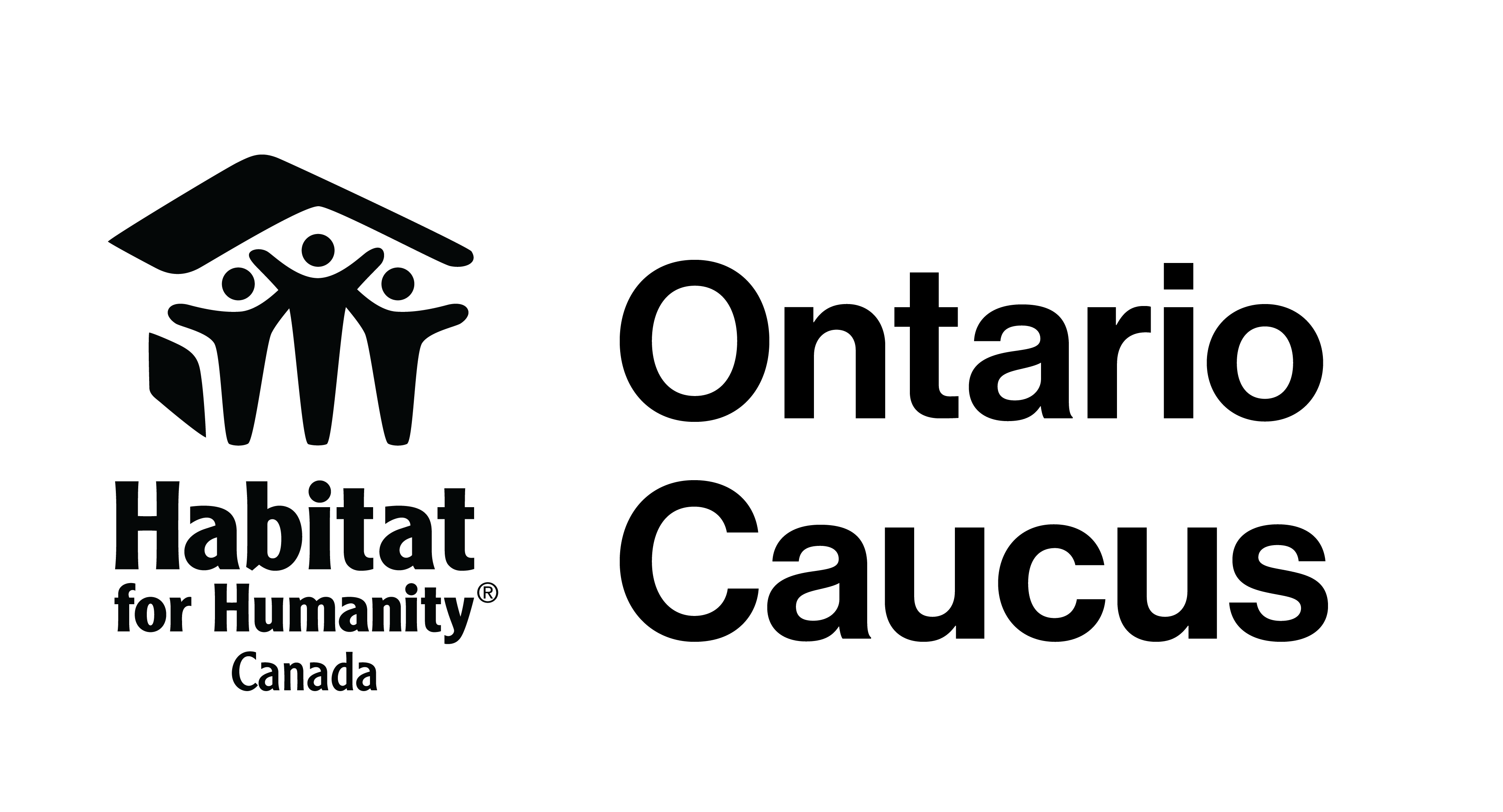 Supporting the full continuum of affordable housing – including homeownership
Since the COVID-19 pandemic began, Ontario's pre-existing affordable housing crisis has rapidly worsened. Even remote communities that were once considered affordable are now experiencing quickly growing income and wealth inequality. Today more than ever, Ontarians need a safe and decent place to shelter, live and work.

Why Affordable Homeownership?
Homeownership creates stability and enables multigenerational wealth
Equity can be used to start a business, finance education, plan for retirement
With ~1/3 of Habitat homeowners coming from social and emergency housing, pressure on municipal housing waitlists is lessened.
Owners are responsible for the maintenance of their homes, relieving the government of this responsibility and cost.
Many Habitat homes are fully accessible and built for high-risk populations and families historically underserved in the housing continuum.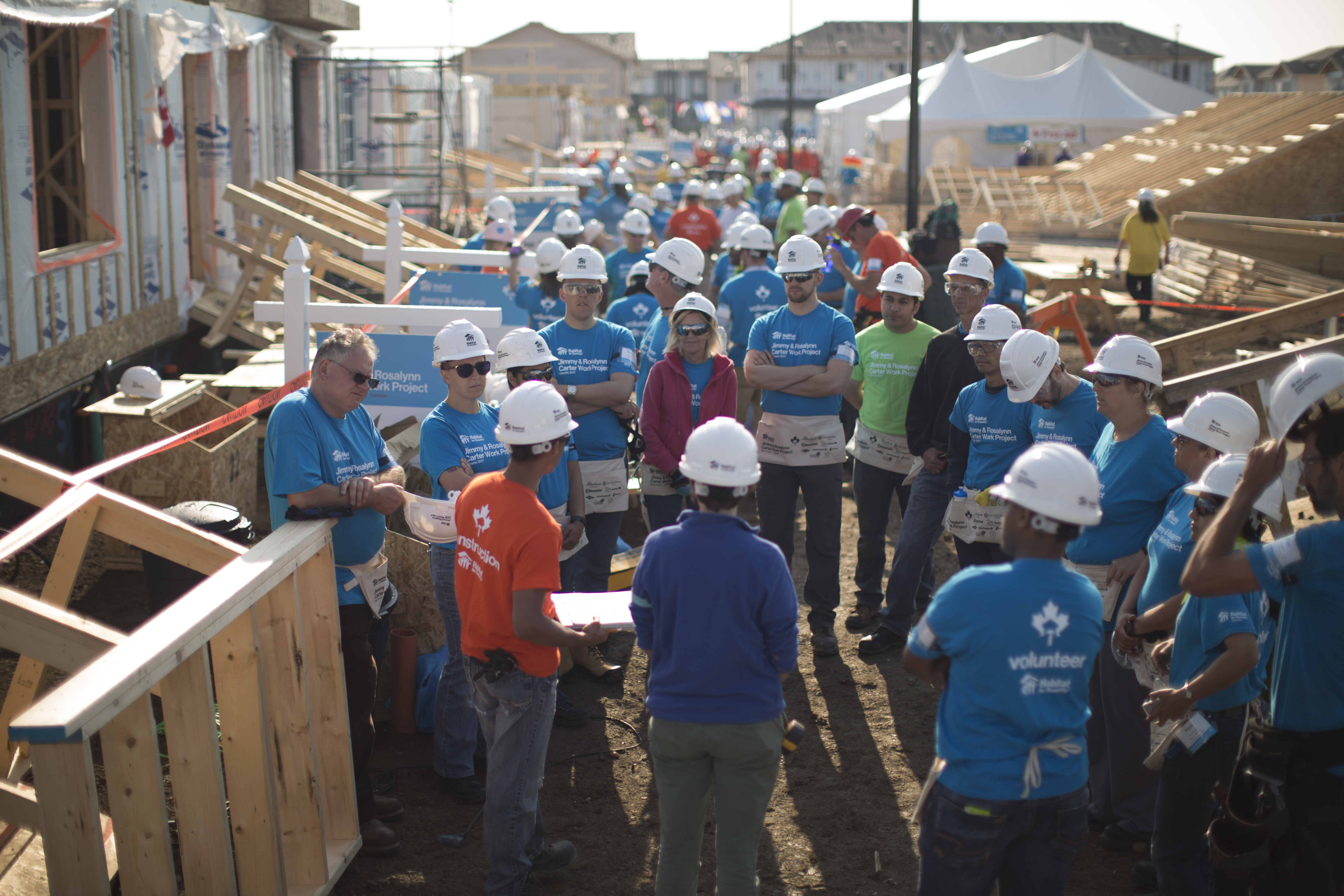 The 24 local Habitat for Humanity organizations in Ontario urge the Government to move forward with recommendations from the Housing Affordability Task Force that will end exclusionary zoning, enable more expedient approval of new housing, and reduce fees and taxes, particularly relating to below market affordable housing. We endorse the creation of the Ontario Housing Delivery Fund and specifically urge that it include incentives for municipalities to build more affordable housing in addition to market housing. Finally, we underscore that the recommendations of the Task Force are necessary but not sufficient to address the pressing affordable housing needs in our communities.
The Ontario Habitat Caucus, is committed to partnering with the government, other affordable housing advocates, and with communities to tackle the housing crisis in Ontario today.
On behalf of Habitat for Humanity's Ontario Caucus 24 local Habitat for Humanity organizations, we congratulate all members of the provincial parliament on your win in the 2022 election! We also acknowledge all candidates who participated in this election for having the courage and determination to run for public office.
Local Habitat for Humanity organizations remain ready to work alongside the Ontario Government, housing stakeholders and those in need of safe and affordable housing to develop sustainable solutions to the housing crisis. Together, we can build affordable housing and we can build a stronger future for Ontario families, and their communities
Greg Fryer, Chair, Ontario Caucus GR Committee
Provincial Advocacy Recommendations
About the Habitat Ontario Caucus
As of March 2022, there are 247 registered units of Habitat housing currently under development in Ontario.
At Habitat for Humanity, our 24 local organizations in Ontario provide homeownership and other equity-building solutions for families in need of housing.
In addition to building new homes and running our ReStores, Habitat is involved in renovation programs, skills training, and many partnerships with local community groups and agencies across the province. These include Indigenous communities and non-profit organizations, such as Community Living and groups supporting women fleeing domestic abuse, refugees and immigrants.
Our Habitats operate across the entire province and work closely with their local municipal governments, while also advocating to the provincial government on key affordable housing issues.