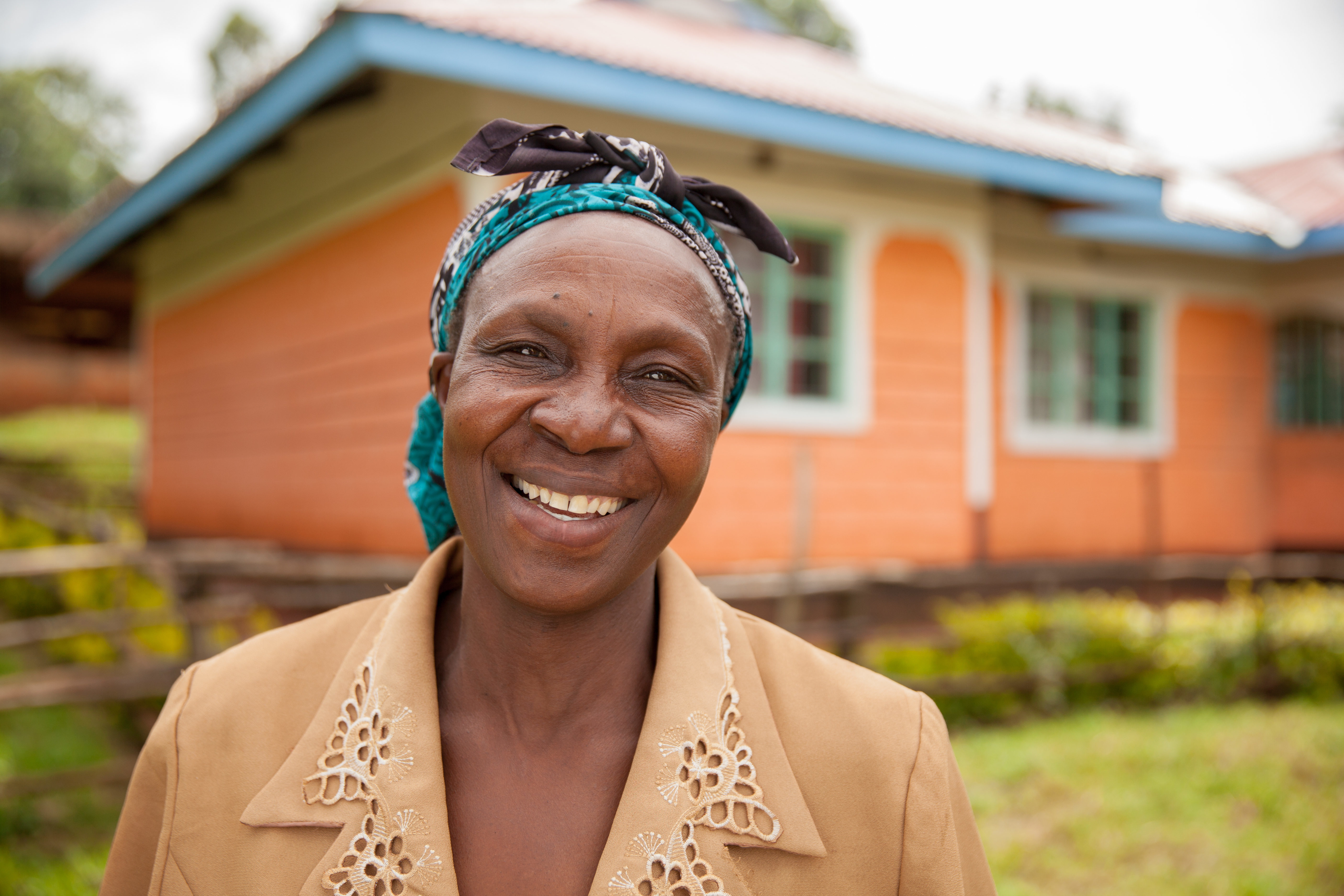 Is this volunteer experience for me?
Home construction

Very warm, humid

October 13 - 26

Swahili
Our team will work alongside local masons in Nanyuki to help construct a home. Habitat Kenya's projects are focused on supporting orphans and vulnerable children. This is in response to the devastating long term impact of HIV/AIDS in the region.
Habitat for Humanity Kenya
Habitat Kenya works on home construction to support orphans and vulnerable children affected by the HIV/AIDS crisis. They also advocate for improved rights for women and children in relation to land rights and property inheritance. In an effort to mobilise more Kenyan volunteers, they have a new goal of matching the number of international volunteers with local volunteers each year. In addition to home construction, Habitat Kenya also provide workshops for homeowners to protect their property for their families. By working with innovative lower-cost housing solutions they have been able to support more families and build more homes, and they continue to research and improvise with the latest technology, allowing more Kenyans to receive a hand up to break the cycle of poverty. Your local Habitat community will be Nanyuki, located a 2-3 hours drive north of Nairobi.
Habitat in-country building schedule (subject to change)
Arrive and overnight in Nairobi
Travel to Nanyuki and Habitat Kenya welcome orientation and safety briefing
Build day and Habitat Kenya cultural and educational activities
Habitat Kenya cultural day
Build days and Habitat Kenya farewell ceremony
Wednesday October 24 - 25
Typical housing solutions
Repairs
Renovations
New house construction
Latrine constitution
Use of low cost technology in building such as interlocking stabilised soil blocks (ISSB)
Typical volunteer tasks
Fixing doors & windows
Plastering
Floor slab construction
Painting
Walling
Foundation excavation
Making timber trusses
Skill sharing for professionals
ISSB block making
Minimum donation: $2,950
The minimum individual donation for this 14-day opportunity to build with Habitat Kenya is approximately $2,950 (1) excluding air transportation (2) and rest day activities (3). There may be costs related to passports, visa and immunizations etc., which are the responsibility of the volunteer and are not eligible for tax receipts.
(1) The Habitat individual donation covers all costs associated with hosting volunteers on the project site as well as support to the project and programs of the local Habitat for Humanity organization: room and board, ground transportation to and from build site, orientation materials, traveler's medical insurance, and a donation to Habitat Kenya and to Habitat for Humanity Canada Global Village programs. Habitat for Humanity Canada will issue a charitable donation tax receipt for this individual donation.
(2) Participants will need to independently arrange and pay for air transportation from their point of departure to Nairobi. This must only be done once project dates and final project itinerary have been confirmed by the Team Leader. Habitat for Humanity Canada will issue a charitable donation tax receipt for the eligible airfare.
(3) The costs of any rest day activities are not eligible for a tax receipt and are not paid to Habitat for Humanity Canada.
Should volunteers need assistance with booking flights or rest day activities, insurance or other services they may be interested in, the Team Leader will provide a list of travel agents registered with the Travel Industry Council of Ontario.
Team Leader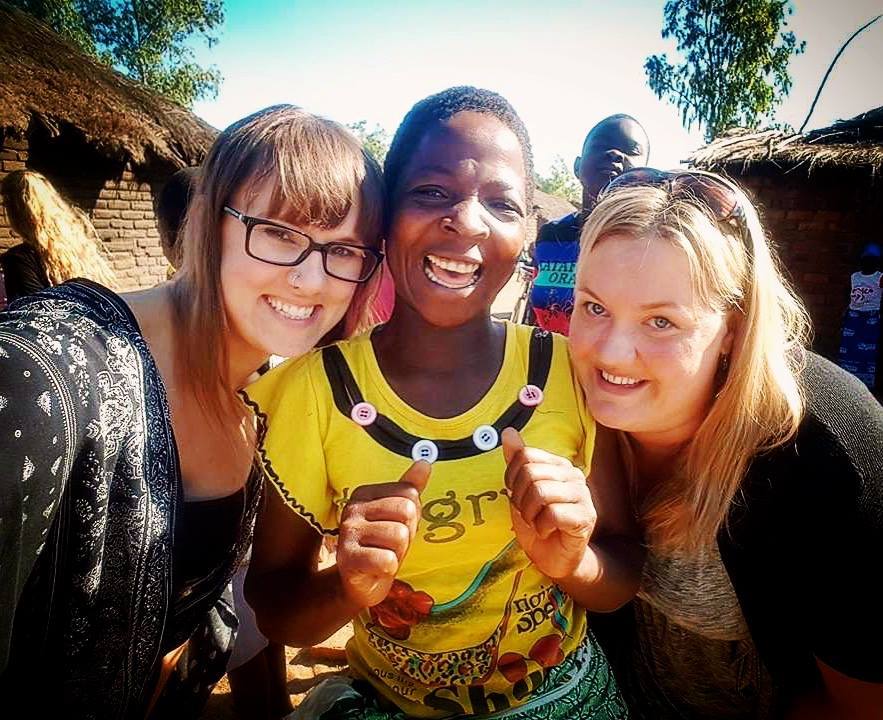 Hello, my name is Micaela Roughton (on the right in the photo!). I first became involved with Habitat for Humanity Global Village in 2014, and a part of my heart has remained there ever since! I have experience travelling within Latin America, Europe, and Africa. In the past few years I have focused on exploring more of Southern Africa through personal travel and founded a grassroots Canadian charity that supports an HIV/AIDs orphanage and vocational institute in Zambia. The first team I led was also on a Global Village trip to Zambia in 2014, and I had an incredible time leading a Global Village trip to Malawi in 2017 and Indonesia in 2018. I'm very excited to expand my Global Village experience to explore and build in Kenya this July!
In my day-to-day life I work in Student Affairs at Simon Fraser University supporting students from around the world. My true passions in life are focused around social justice work, international development, travel, and connecting with new people and cultures wherever/however I can. My experience so far with Habitat Global Village has been incredible, and I feel honoured to be able to share in a wonderful new adventure with you. A willingness to step outside of your comfort zone, an open-mind, and a readiness to serve are all that you need to join our team.
Please feel free to contact me at micaela@homesofjoy.org if you would like to learn more about this trip or apply now using our online application! I hope to hear from you soon!