Is this build opportunity for me?
Home construction

Very warm

July 1 - 12

Spanish

~$2,020 + air transportation + ~$250*
About Habitat Mexico
Habitat started working in Mexico in 1989 promoting the right to housing as fundamental human right. In 29 years they've helped to build over 61,000 housing solutions for low income families. Habitat Mexico works in over 1250 communities in 22 states of the country. They support, socially and financially low income families providing training through the purchase of building materials and construction assistance. Habitat's work allows families to become homeowners through affordable monthly payments. This empowers individuals and helps them to be self-reliant and promotes the well being of the communities where they reside.
Habitat's vision is to have world where everybody has an adequate place to live.
San Cristobal de las Casas which is the biggest urban center from Chiapas Highlands, it's the third major city in the state and it's considered as the cultural capital of Chiapas.
The area is very diverse in both scenery and culture. It has rainforest jungles filled with howler monkey and crocodiles, cities filled with graceful colonial architecture, pristine white sand beaches and thousand-year-old, virtually deserted Mayan ruins. A quarter of Chiapas' population is indigenous, and this is a great opportunity to get off the beaten path and immerse yourself in local culture.
One past volunteer described Chiapas as a "double cultural immersion. First, you go to Mexico which is a developing country and has a unique culture. Then you travel into an indigenous community where life follows the traditional ways. There is so much to learn and see – this is a special experience for sure!
To find out more about Habitat for Humanity Mexico please visit their website here.
Habitat building or in-country schedule
Arrive at Tuxla Gutierrez airport
Get acquainted, team orientation and welcome dinner
Day 3-7: Monday, July 6 - Friday, July 10
Build days/ farewell celebrations on Friday
Non-build activities, as determined by team leader
Return to Canada or continue travels
(The above itinerary may be subject to changes)
Typical Housing Solutions
According to the area and community where you will work you will find cultural adaptations The new homes are based on 4 sizes : 22 to 29.90 square meters: a bathroom, a kitchen and one bedroom.
30 to 35 square meters : a bathroom, a kitchen and 1 to 2 bedrooms
35.10 to 39.90 square meters: a bathroom, a kitchen and 2 bedrooms
40 to 49 square meters: a bathroom, a kitchen and 2 or 3 bedrooms
The average house in Habitat Mexico is 42 square meters ( a kitchen, 1 to 2 bedrooms and a bathroom)
Typical Volunteer Tasks

The work can be rigorous – mixing cement by hand, digging trenches for foundations, moving and piling construction materials and cinder block, laying blocks to build the walls – but teamwork makes the labor fun.
Habitat individual donation
The Habitat individual donation for this 9 day opportunity to build with Habitat Mexico is approximately
$2,020 (1) + air transportation (2) + approximately $250* non-build activities (3)
(There are additional costs such as passport, visa and immunizations which the team leader will discuss with you. These costs are not tax receipted)
(1) The Habitat individual donation covers all costs associated with hosting volunteers on the project site as well as support the project and programs of the local Habitat for Humanity organization: room and board, ground transportation to and from build site, orientation materials, traveler's medical insurance, and a donation to Habitat Mexico and to Habitat for Humanity Canada Global Village programs. Habitat for Humanity Canada will issue a charitable donation tax receipt for this individual donation.
(2) Volunteers will need to independently arrange and pay for air transportation from their point of departure to Mexico. This must only be done once project dates and final project have been confirmed by the team leader. Habitat for Humanity Canada will issue a charitable donation tax receipt for the eligible airfare.
(3) Non-build days compromise of activities organized by the team leader where you will take some time to rest, acclimatize, and reflect on your experience in addition to discovering local customs and culture. Expenses for team-non build days including accommodations, meals and activities are not eligible for tax receipt and are paid separately by the team, not to Habitat for Humanity Canada as part of the donation.
Should volunteers need assistance with booking flights or non-build day activities, insurance or other services they may be interested in, please consider looking into industry registered travel agents within your local province.

*Costs for non-build days are approximate, and subject to change.

Meet your team leader: Surbinder Bolina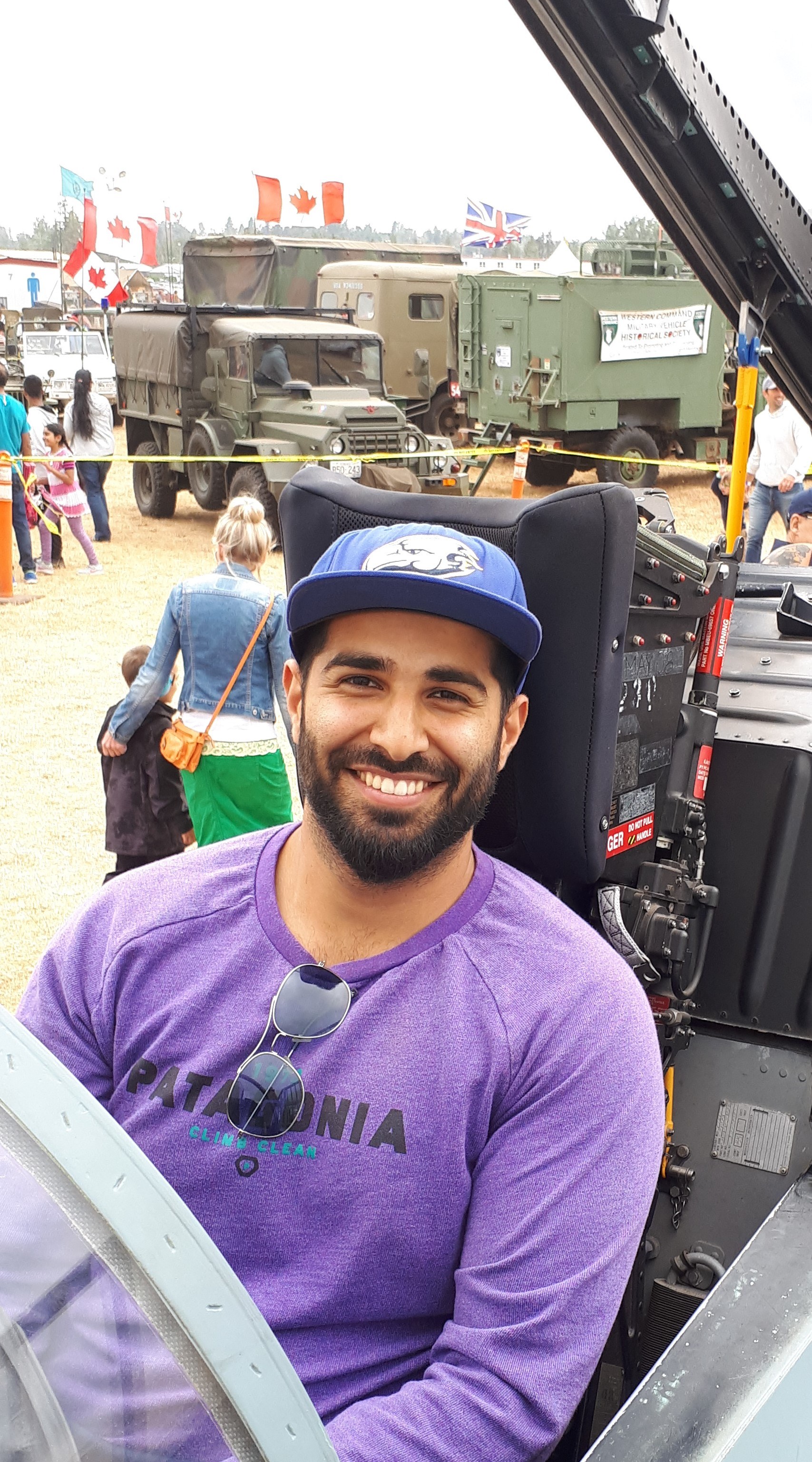 Ola! I'm Sarah Pachkowsky and live on beautiful Vancouver Island in British Columbia. I have been employed within the non-profit sector for over a decade and volunteering since I was a young girl. I also worked with my local Habitat for two years and learnt a lot about the local build initiatives, while also researching about the housing need on an international scale.
I trained as a Team Leader for Habitat's Global Village program in 2017, participated on a build in Kauai (2017) , lead a team of volunteers to participate in a house building project in Nicaragua in April, 2018 and led teams to El Salvador and Fiji in 2019.
Currently I am working on contracts with non-profits in my hometown, helping build capacity, community awareness and financial contributions. I am also taking online courses towards my master's in international leadership. And when I am not working, going to school or volunteering you can find me with my dog Scotch, hiking, rock climbing or reading a book.
A build in Oaxaca-Mexico seems like a great opportunity to help a family, meet new people and learn about a new culture. Habitat builds are an experience you will never forget!
Please feel free to contact me at sarahmpachkowsky@gmail.com if you would like to learn more about this build, or apply now using our on-line application!