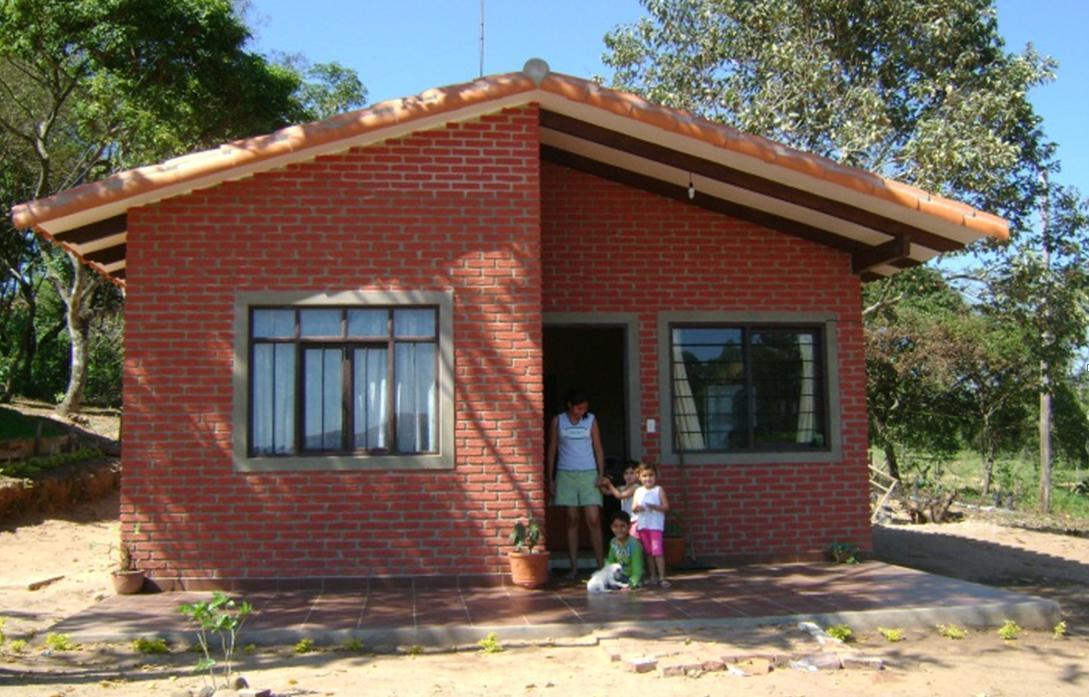 Is this build opportunity for me?
Home Construction

Warm

Oct 24 - Nov 01

Spanish

~$2,000 CAD + air transportation + ~$300* CAD
Our team will work alongside local masons and community members in Santa Cruz, Bolivia to help construct bathrooms and water tanks to improve the water and sanitation conditions in the area. For more than 30 years, Habitat for Humanity Bolivia has helped families living in substandard and unhealthy conditions and has provided housing solutions that improved the lives of more than 12,891 families across the country.
Housing need in Bolivia
Bolivia has a high housing deficit. However, there have been significant reductions in extreme poverty in the country (from 38 percent in 2005 to 25 percent in 2010). In the same period, moderate poverty was reduced from 60 percent to 49 percent.
The housing deficit increases by 30,000 homes per year (63.8 percent of the Bolivian population in urban areas and 36.2 percent in the rural areas do not own a home). Moreover, 31 percent of the population have homes built with inadequate materials (buildings requiring repairs, renovations and/or renewals) and 64.8 percent of the population own homes with insufficient space.
Bathrooms and Water Tanks for each family
Baths and water tanks for all is a water and sanitation project to improve the conditions of families in the backbone of the country, which do not have the minimum sanitary conditions. The urbanization and exponential growth of urban spots without adequate planning capacity, result in areas of the conurbation with a high urbanization rate without access to basic services and with conflicts in secure land tenure. These characteristics show the need to implement projects like this one that provide solutions to problems faced by families in vulnerable situations.
The objective is to benefit families from La Paz, Cochabamba and Santa Cruz, giving priority to families with female heads of household and people with disabilities. The design of these bathrooms, in line with the climate change resilience guideline, will comply with water saving with a collection system that will be useful for the economy of families and the environment.
For more information visit Habitat Bolivia's website, here.
Habitat Building or in-country schedule
Orientation with Habitat Bolivia
Day 3-6: Monday, Oct 26 - Thursday, Oct 29
Build/ dedication ceremony
Non-build activities, as determined by the team leader and farewell dinner
Return to Canada or onward journey
(The above itinerary may be subject to changes)
Typical Housing Solutions
1. Repairs 2. Renovations 3. New house construction 4. Latrine constitution. 5. Use of low cost technology in building (ISSB) Interlocking Stabilised Soil Blocks)
Typical Volunteer Tasks
1. Fixing Doors & Windows 2. Plastering 3. Floor slab construction 4. Painting 5. Walling 6. Foundation excavation 7. Making timber trusses. 8. Skill sharing for professionals. 8 ISSB block making.
Habitat individual donation
The minimum individual donation to Habitat for this 9 day opportunity to build with Habitat Bolivia is approximately
$2000.00 CAD (1) + air transportation (2) + approximately $300.00 CAD non-build activities* (3)
(There may be costs related to passports, visa and immunizations etc., which are the responsibility of the volunteer and are not eligible for tax receipts)
Meet your team leader: Rudy Gupta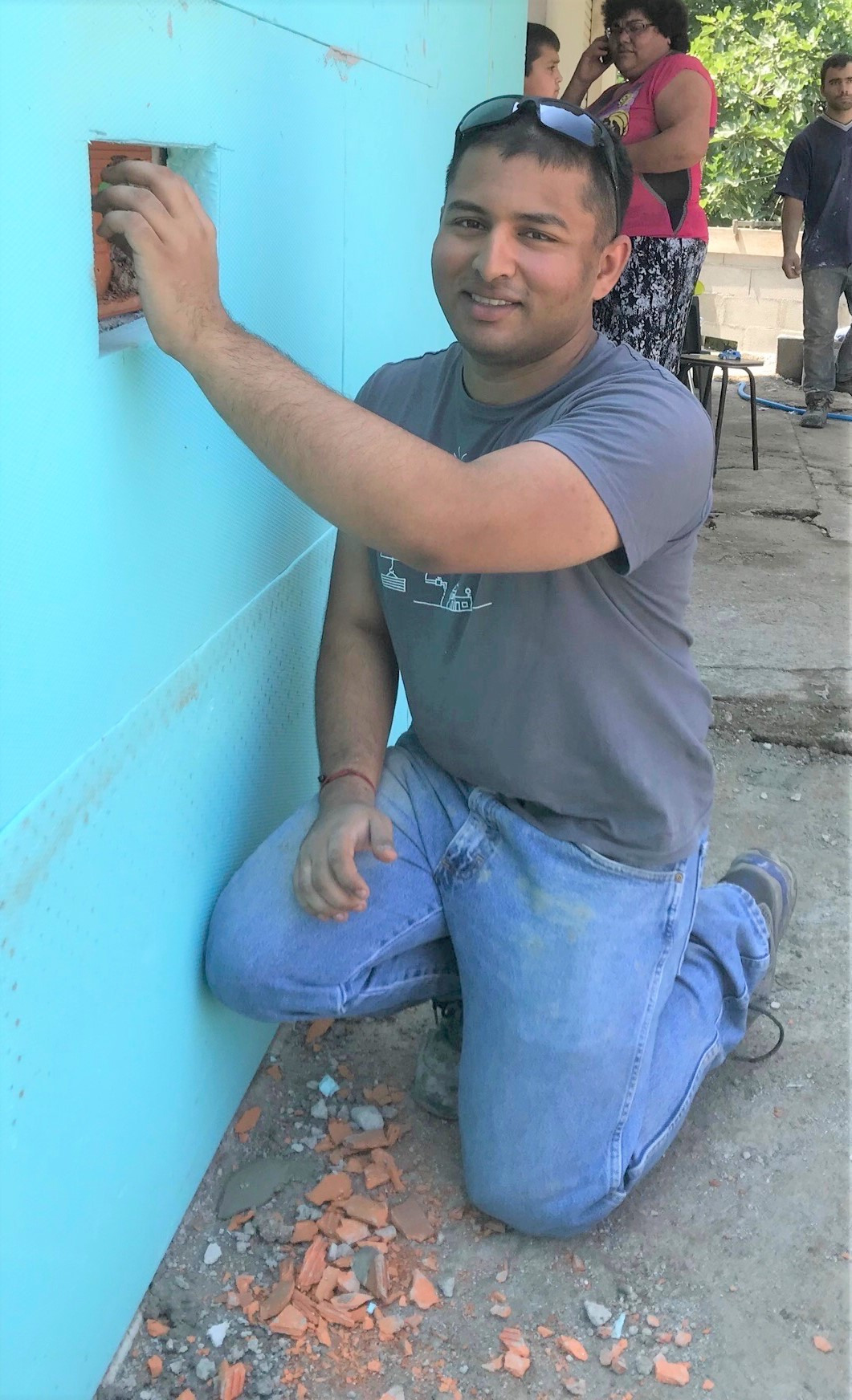 Hi! My name is Rudy Gupta and I am from Toronto, Ontario. This is going to be my fourth Global Village trip, but my first as a team leader I have participated in builds in Ethiopia (2014), Hawaii (2017), and Portugal (2019).
Ever since my first build in Ethiopia, I find there is no other better way to travel and explore the world. In every build I have participated, I found my team and myself to be well-taken care of and safe thanks to be diligence and coordination of the local Habitat affiliate. What I love the most about Habitat builds is that not only do I get to experience a new cultural environment and perspective, it provides an amazing opportunity to work together with the local community to build a beautiful home. It is amazing how despite having language barriers, we are all able to work synergistically at building something really beautiful.
Outside of Habitat, I am an accountant and I love it. Number crunching and analyzing is what I do best. I also work in the Canadian Armed Forces as a reservist. Just like Habitat, being a reservist has also given me opportunities to take part in community service in my country. Finally, other than travelling and volunteering, I love dancing, particularly Ballroom and Latin dancing.
Whether this is your first, second, or whatever number of builds, I believe we will all make amazing memories in Santa Cruz, Bolivia.
Please feel free to contact me if you have any questions about this build at rudygupta036@gmail.com or register with the online application.