Agenda
Join us in this virtual space for an incredible two days of inspirational keynote speakers, participatory workshop offerings, the annual national awards celebration, health and wellness focused content and so much more!
Don't miss out on a single element of Habitat Canada's 2021 National Conference and AGM – Virtual Edition! Make sure to check out the schedule at a glance, and daily event highlights to help you in your planning process.
1:00p.m. – 1:30p.m. ET
Opening Ceremonies
Don't miss out on the opening ceremonies where we will kick off the 2021 National Conference and AGM – Virtual Edition, "Stronger Together!" Be officially welcomed to the virtual stage, and join us as we pay tribute to our great land by joining in the singing of O' Canada, and paying tribute to the sacred Indigenous land we build on. The opening ceremonies will set the stage for two days of inspiration, rejuvenation and collaboration!
1:30p.m. – 2:15p.m. ET
Keynote Address – Orlando Bowen

One Voice. One Team. We are stronger together.
When we come together and leverage our gifts, talents, lived experiences and energy, there are no limits to what is possible. Come and be inspired, energized and equipped to use what you have to make a difference in the lives of those we are called to serve.
2:15p.m – 2:25p.m. ET
Health and Wellness Break presented by Crunch Canada - Zumba®
Get ready to move it, shake it, and groove it. Take the "work" out of your workout with this dance fitness party. It's exercise in disguise!
2:25p.m. – 3:55p.m. ET
The Power of Brand
Evolving Your Build Strategy: Greater Impact Through Innovation and Efficiency
Canada's Housing Market: Building Our Future During Tumultuous Times
Working Together to Lead the Way
Amalgamations & Mergers: Coming Together to do More
3:55p.m. – 4:05p.m. ET
Health and Wellness Break presented by Crunch Canada - Absolution
Tone your core using standing and isometric exercises. No equipment needed. We will torch your tummy!
4:05p.m – 4:50p.m. ET
National Awards Celebration - Iconic Duos in History!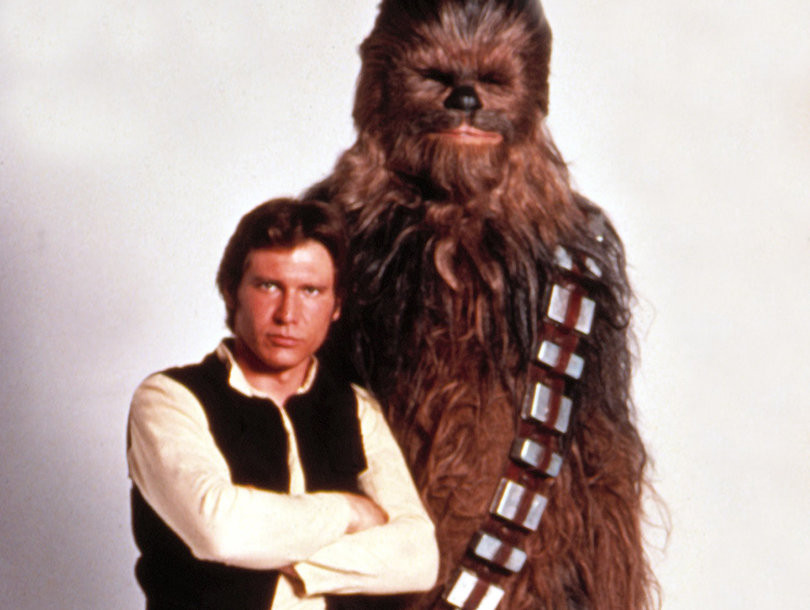 One is good, but two is better! Be prepared to have tons of fun and lots of laughs as we celebrate the National Awards Celebration under the theme, Iconic Duos in History! Whether you think of Bert and Ernie, Batman and Robin, Romeo and Juliet, Thelma and Louise or Han Solo and Chewbacca we can agree on one thing, they are Stronger Together!
Let's come together and celebrate a year where we learned new and creative ways of doing things and just how resilient we truly are. Help us recognize the exceptional achievements of so many of our affiliates and volunteers during this one of a kind National Awards Celebration.
This is your chance to get dressed up! Dust off your best dress or suit that's been hanging in your closet for a year or better yet, come as your favourite character and you might just find your "better half" in the audience!
Following the award presentation the always anticipated announcement of next year's National Conference & Annual General Meeting location and Host Affiliate will take place. You don't want to miss this!!
4:50p.m – 5:00p.m. ET
Transition to Game Show Extravaganza
5:00p.m. – 6:00p.m. ET
Game Show Extravaganza Teambuilding
Get ready to transform your home offices into a high-energy game show stage in this virtual team building activity!
Teams will compete to earn the coveted championship crown. Make sure to brush up on your trivia skills to earn that #1 spot!!
Remember to register early in order to sign-up for this teambuilding opportunity. On Monday, May 3 this option will be removed from registration in order to provide Outback Team Building & Training the final registration list.

Note: The planning and organization of this teambuilding exercise is based on the number of participants. Please sign-up if you intend to attend. Absent participants will negatively impact the activities for all.
11:30a.m. – 11:35a.m. ET
Welcome to Day Two
Join us to kick off day two of the conference as we set the stage for an incredible keynote address by Jennifer Moss, the annual general meeting and more health and wellness breaks brought to you by Crunch Canada.
11:35a.m – 12:35p.m. ET
Keynote Address – Jennifer Moss
Maintaining Well-being in a Crisis
All of us want to be happy, engaged and satisfied and yet, when a massive external shift hits us hard, like the 2020 pandemic these emotional states are at risk. We are in a historical moment of change and despite feeling overwhelmed, there is an opportunity for growth. Chronic stress and fear is wearing us out, but by practicing psychological fitness, we may just be able to reset 2021. The added benefit to developing these skills now means that we carry them into our post-Covid-19 reality – making us well-prepared to handle future stress.
​Award-winning journalist and author of Unlocking Happiness at Work, Jennifer will provide her audience with important strategies towards building a happier, healthier and higher-performing professional and personal life.
Takeaways Include:
A deeper understanding of neuroplasticity and how to leverage it for a happier personal and professional life
How to practice "active listening" a tenet of empathy to increase trust and sense of community at work
The role of the organization and the individual in preventing burnout
How to turn positive actions into habits into permanent traits of wellbeing
The tools to reframe stressful experiences through cognitive resilience building
A set of easy-to-apply, five-minute daily habits that can increase psychological fitness

12:35p.m. – 1:00p.m. ET
Break
1:00p.m. – 4:30p.m. ET
Annual General Meeting
Gather to vote on important items of business and elect the next National Board of Directors. Official documents will be sent in advance.

For any AGM related questions, please contact Brenda Aranha, Senior Executive Assistant and Office Manager, baranha@habitat.ca 416-580-8130.
Health and Wellness Breaks presented by Crunch Canada during the AGM will include:
Break #1
StrongHIIT
Welcome to our HIITZone! Various easy-to-follow strength-based movements will leave you feeling strong as an ox in the comfort of your own home or office.
Break #2
It's A Wrap
Using a scarf or band (towel or t-shirt works too!) - You will incorporate various yoga postures that will leave you refreshed & centered for a successful workday.